Weekly Newsletter
Weekly Update - Parashat Emor / Pesach Sheni
| | |
| --- | --- |
| Author | |
| Date Added | |
| Automatically create summary | |
| Summary | |
Week of May 8, 2020 / 14 Iyyar 5780
Parashat Emor / Pesach Sheni
Dear friend,

How are you? In these challenging times, if there is any way the Stanton Street Shul can support you and your loved ones, please email us. 

We are increasing our online learning and gathering opportunities. Read on to check out some of the online events coming up and join us! 

We also want to hear from you! What resources and guidance can the Stanton Street Shul provide at this time?
Erev Shabbat, May 8: Pesach Sheni, 29th Day Omer (Iyyar 14)
6:30p Pre-Shabbat Kabbalat Shabbat (ends before candlelighting) on Zoom: 
https://us04web.zoom.us/j/501604242
7:42p Candle Lighting
Tonight's Sefirah Count Is: היום שלשים יום שהם ארבעה שבועות ושני ימים לעמר
Shabbat, May 9: 30th Day Omer, Emor (Iyyar 15)
8:47p Havdalah
9:00p Join Community Havdalah on Zoom: 
https://us04web.zoom.us/j/603704215
Tonight's Sefirah Count Is: היום אחד ושלשים יום שהם ארבעה שבועות ושלשה ימים לעמר
Sunday, May 10: 31st Day Omer (Iyyar 16)
Tonight's Sefirah Count Is: היום שנים ושלשים יום שהם ארבעה שבועות וארבעה ימים לעמר
Monday, May 11: 32nd Day Omer (Iyyar 17)
7:00p Jewish History with
David Deutsch
(Ends at 8:00p)
Tonight's Sefirah Count Is: היום שלשה ושלשים יום שהם ארבעה שבועות וחמשה ימים לעמר
Tuesday, May 12: Lag B'Omer, 33rd Day Omer (Iyyar 18)
7:00p Parashat HaShavua with
Rabbi Howard Handler
(Ends at 8:00p)
8:00p
Lag B'Omer Virtual Motown Dance Party
(Ends at 9:00p)
Join via Zoom at
https://us02web.zoom.us/j/82013176038?pwd=aHp3VFZaR01SdkVVZEpLOXdCUGtMZz09
Tonight's Sefirah Count Is: היום ארבעה ושלשים יום שהם ארבעה שבועות וששה ימים לעמר
Wednesday, May 13: 34th Day Omer (Iyyar 19)
Tonight's Sefirah Count Is: היום חמשה ושלשים יום שהם חמשה שבועות לעמר
Thursday, May 14: 35th Day Omer (Iyyar 20)
Tonight's Sefirah Count Is: היום ששה ושלשים יום שהם חמשה שבועות ויום אחד לעמר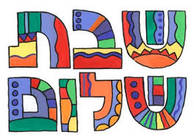 Pre-Shabbat Kabbalat Shabbat
Fridays at 6:30pm (ends before candlelighting)

Come together for davening as we prepare to welcome Shabbat in our own homes.


Community Havdalah
Motzei Shabbat, 15 mins after Shabbat ends


​​​​​​​Gather post-Shabbat to connect and transition from Shabbat into the new week.
All in person services and programs at the Stanton Street Shul are canceled until further notice. 




Mazal Tov to Chavie Sharfman-Sosa and Avi Sosa on Chavie's acceptance to the MBA program at MIT (Massachusetts Institute of Technology) in Boston, as of the Fall 2020 Semester. We miss you already!


Happy Mother's Day to all the mothers. To make a donation in honor or memory of a special mother, please click here.
Happy Birthday to our members with April/Iyyar birthdays: Janet Horowitz, Sonya Friedman, Dr. Elissa Sampson, Phyllis Ruffer and Rivky Honig Friedman.
​​​​​​​
​​​​​​​Refuah shleimah to Elaine Palgon, Paul Klausner פסח יוסף בן מרים, and Sharon Lebewohl שיינע פערעל בת לאה. 


Felix Wolf has been battling COVID-19 for a few weeks now.  Please send him your good wishes by emailing 

feh2002@med.cornell.edu

.


We send our best to Ruth Adler and wish a refuah shleimah to her husband, Rabbi Adler.


We pray that all who are sick may have a full recovery. To add a name to our communal misheberach prayer list,

email us

.
​​​​Our condolences to Stephen and Mona Klaber and Andrew and Jackie Klaber on the passing of Stephen's mother Anne Klaber, z"l, last week.
Sonya and Nina Friedman having a laugh together at home.

Cute photos are making us smile during these difficult days. Submit a photo of your own cute kid, pet, or plant to be included in a future newsletter!
During this time of physical distancing, we are hosting classes and gatherings using Zoom.
To view our full schedule of online programming (and how to use Zoom), visit: stantonstshul.com/zoom
Pesach Sheni (14 Iyyar): Holiday of Second Chances

This Shabbat is Pesach Sheni, 14 Iyyar, the "Second Passover." In the time of the Temple, this day provided a second opportunity to bring the Korban Pesach (Paschal sacrifice) for those who were unable to do so on the actual Pesach. Today, it is marked by omitting the Tachanun prayer, and some people have the tradition of eating matzah. But mostly, it is seen as a aymbol of second chances. Click here to learn more about Pesach Sheni.
Virtual Classes at Stanton

Parashat HaShavua with Rabbi Howard Handler
Tuesday, May 12, 7:00-8:00 PM

Join Rabbi Handler for an engaging weekly class on parshat Behar. 

Join the class via Zoom using this link.
Call in by phone: (929) 205-6099
Meeting ID: 840 3231 5182
Password: 223449

Jewish History with David Deutsch
Mondays thru May 25, 7:00-8:00 PM 

Remaining Classes - 
5/11/20: Was It Bad for the Jews?
5/18/20: Coming to America
5/25/20:  Miracle or Master Plan?

For a description of each session, visit the class page.

Join the class via Zoom using this link.
Call in by phone: (929) 205-6099
Meeting ID: 851 9697 2546
Password: 173796


Save the Date for the Stanton Street Shul's 
Lag B'Omer Virtual Motown Dance Party 

May 12, 8:00 PM - BYOB

Join the fun on Zoom. Get into the Motown Groove with Marvin Gaye, the Supremes, the Temptations and other Motown greats.
Bring your own cocktail(s), get out your dancing shoes, and sing your hearts out in festive Lag b'Omer style.

Free. To become an event sponsor, please donate here and thank you in advance for your generosity.

RSVP now to get the Zoom link!
Programming For Women (via JOFA): Megillat Ruth Reading and Rosh Chodesh Service

Online Reading of Megillat Ruth: Register Today for JOFA's first ever online, women-led Megillat Ruth reading on Wednesday, May 27 at 1pm EDT! Register here and join via Zoom using this link. 

Rosh Chodesh Sivan Shacharit: Welcome the Hebrew month of Sivan on Sunday, May 24th, at 9:30 EDT with Shacharit, Torah reading, and Mussaf, plus Tehillim for our ailing loved ones, led by Jennifer Horowitz. All are welcome.  Register here and join us via Zoom using  this link.

Note: For security reasons, you will need to register for both programs in order to receive the passwords to virtually join us. Please contact dani@jofa.org with any questions.
Staying Connected While Apart

Even when we're apart, we are still a community. We encourage people to check in with one another by phone and email, so that social distancing does not become a time of isolation. Pick one or two "Stanton buddies" and check in weekly with your buddies!

When you are logged in to your account on the Stanton Street Shul website, you have access to view the membership directory, including contact information for members and friends of the shul. You also have the ability to edit your own listing and, if you prefer, to hide your information so that it does not appear in the public directory. If you have any difficulty, please email Jessica Spector, membership committee chair.  

Here's another way to stay connected: Head over to our new Stanton Street Shul Group on Facebook to chat with other congregants, share LES news, quarantine parenting tips, recipes, a class you may have heard about, how you are doing, and what help you might need. 
{{shulcloud_footer_left}}
{{shulcloud_footer_right}}
Wed, December 1 2021 27 Kislev 5782