Weekly Newsletter
Stanton Street Shul Newsletter - Parashat Naso and Shavuot
| | |
| --- | --- |
| Author | |
| Date Added | |
| Automatically create summary | |
| Summary | |
Week of May 28, 2020 / 5 Sivan 5780
Parashat Naso and Shavuot
Dear friend,

How are you? In these challenging times, if there is any way the Stanton Street Shul can support you and your loved ones, please email us. 

We are increasing our online learning and gathering opportunities. Read on to check out some of the online events coming up and join us! 

We also want to hear from you! What resources and guidance can the Stanton Street Shul provide at this time?
Thursday, May 28: Erev Shavuot, 49th Day Omer (Sivan 5)
8:00p Candle Lighting
Please remember to make an Eruv Tavshillin in order to prepare food on Friday (Yom Tov) to be eaten on Shabbat.
Erev Shabbat, May 29: Shavuot - 1st Day (Sivan 6)
8:01p Candle Lighting
Shabbat, May 30: Shavuot, Yizkor, (Sivan 7)
9:10p Havdalah (
via Zoom
) at 9:25pm is sponsored by
Rivky and David Friedman
for the yahrzeit of Rivky's father, Solomon Honig, z"l.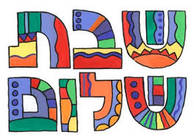 Pre-Shabbat Kabbalat Shabbat
Fridays at 6:30pm (ends before candlelighting)

Come together for davening as we prepare to welcome Shabbat in our own homes.


Community Havdalah
Motzei Shabbat, 15 mins after Shabbat ends


​​​​​​​Gather post-Shabbat to connect and transition from Shabbat into the new week.
No Kabbalat Shabbat this week as it is Shavuot. Chag Sameach!
All in person services and programs at the Stanton Street Shul are canceled until further notice. 
Mazal tov to Rachel and Allen Mincer on the birth of a new grandson, and to the new parents Shifra and Eric!

May God give strength and courage to health care workers, mental health professionals, and all who work selflessly to keep the rest of us healthy and safe during this time.

We pray that all who are sick may have a full recovery. To add a name to our communal misheberach prayer list,

email us

.​

When to Open our Shul: Despite an official lifting of restrictions on religious institutions in New York State, our shul will remain closed for the time being. We believe it is too soon to re-open in terms of safety. We are not comfortable with the notion of holding services limited to 10 Jewish men under 65. We are in touch with other downtown shuls and hope to determine a path forward together.

Thank you for your patience. We know that everyone misses shul and all the community and support it affords but we know as well, that it behooves us to remain cautious. 

It's CRICKET! Jessica and Raffi's cute cute doggy. 

Cute photos are making us smile during these difficult days. Submit a photo of your own cute kid, pet, or plant to be included in a future newsletter!
During this time of physical distancing, please join us on ZOOM. To view our full schedule of online programming (and how to use Zoom),
visit: stantonstshul.com/zoom
A Virtual Tour of the Maya Civilization
As a parting gift before Avi and Chavie Sosa leave for their new life in Boston, Avi would like to lead us through Maya civilization--a uniquely advanced ancient culture in terms of their understanding and application of mathematics, art. calendar, astronomy, architecture and even gastronomy.  
Avi's presentation will be appropriate for adults and kids alike.  

Join us via Zoom on June 4th at 7pm a one hour talk.  
Staying Connected While Apart

Even when we're apart, we are still a community. We encourage people to check in with one another by phone and email, so that social distancing does not become a time of isolation. Pick one or two "Stanton buddies" and check in weekly with your buddies!

While logged in to your account on the Stanton Street Shul website, you have access to the membership directory, including contact information for members and friends of the shul. You also have the ability to edit your own listing and, if you prefer, to hide your information so that it does not appear in the public directory. If you have any difficulty, please email Jessica Spector, membership committee chair.  

Here's another way to stay connected: Head over to our new Stanton Street Shul Group on Facebook to chat with other congregants, share LES news, quarantine parenting tips, recipes, a class you may have heard about, how you are doing, and what help you might need. 
Support your local kosher food sources:

Restaurants: Mocha Burger, Buddha Bodai, and Bagel Boss, Sage Kitchen, and Diller  
Food Markets:  East Side Glatt,  Moishe's Kosher Bakery, andGrand Kosher Cafe
__________________________________________________________

No one should go hungry at this time. Please share these resources with those in need:

NYC Meal Hubs are located at 400 locations throughout the city and distribute 3 prepared meals (including kosher meals) per person, Monday through Friday--packaged to go. No ID or registration required. Just show up!

Seniors can receive meal delivery by connecting with their local senior center or calling DFTA's Aging Connect at 212-AGING-NYC (212-244-6469) or call 311.

Most supermarkets (including Trader Joe's, Stop & Shop and Whole Foods) provide Senior early hours for the more vulnerable to shop safely during Covid-19.
{{shulcloud_footer_left}}
{{shulcloud_footer_right}}
Wed, December 1 2021 27 Kislev 5782