Weekly Newsletter
Stanton Street Shul Newsletter: Shabbat Korach
| | |
| --- | --- |
| Author | |
| Date Added | |
| Automatically create summary | |
| Summary | |
Week of June 26, 2020 / 4 Tammuz 5780
Shabbat Korach
Restored Aron Kodesh in the Beit Medrash
Dear Friend,

How are you? In these challenging times, if there is any way the Stanton Street Shul can support you and your loved ones, please email us. 

It's time for our Annual Membership Drive. You should have received an email to either join us for the fist time or to renew your membership. We need the financial support of our congregants so that we can rise strong from this crisis and continue serving our community. We are committed to being a welcoming institution with open doors and an open heart. Join today and participate in Sunday's annual membership meeting!
The Stanton Street Shul's Annual Membership Meeting
Sunday, June 28, 10am-12pm
via ZOOM

Meeting ID: 869 7273 4295
Password: 778902
Dial in phone number: (929) 205-6099

This is your chance to hear about all that is going on in the shul, ask questions, elect shul board members, and provide input on other shul-related matters. For full agenda, click here.

​​​​​​​The membership meeting is open only to shul members in good standing. Out-of-town members (non-voting members) are welcome to attend the virtual meeting but will not be able to vote for board trustees and officers.
WEEKLY SCHEDULE (VIRTUAL via Computer or Phone)
Erev Shabbat, June 26 (4 Tammuz)
PLEASE NOTE TIME CHANGE
7:15p
Pre-Shabbat Kabalat Shabbat on Zoom
8:13p Candle Lighting
Yahrzeit for father of Paul Silverstein: Irving A. Silverstein
Shabbat, June 27: Shabbat Korach (5 Tammuz)
9:22p Shabbat Ends
9:37p Communal 
Havdalah on Zoom

Sunday, June 28: Annual Membership Meeting
10am-12pm 
via ZOOM
Meeting ID: 869 7273 4295; Password: 778902; Dial in phone number: (929) 205-6099
Tuesday, June 30: Rachel Frazer
Teaches Sefer Shoftim (Book of Judges)
7:30pm 
via ZOOM
Meeting ID: 835 5117 2681; Dial in phone number: (929) 205-6099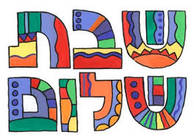 Pre-Shabbat Kabbalat Shabbat
Fridays at 7:15pm (ends before candlelighting)

Come together for davening as we prepare to welcome Shabbat in our own homes.


Community Havdalah
Motzei Shabbat, 15 mins after Shabbat ends


​​​​​​​Gather post-Shabbat to connect and transition from Shabbat into the new week.
"Virtual Rabbi": Rabbi Joe Wolfson Joins Us for the Summer

We are pleased to announce that this summer, during the months of July and August, Rabbi Joe Wolfson, Rabbi of The Bronfman Center at NYU, will serve as the Stanton Street Shul's "Virtual" Rabbi.

Rabbi Joe will offer a weekly ZOOM shiur beginning Monday, July 6th at 7:30pm. 
Meeting ID: 869 1718 3883
Call in Number: 1 (929) 205-6099

He will write a weekly dvar Torah for our newsletter, will be available to answer congregants' questions, and will attend Shabbat morning services in the Shul once we reopen with great caution in August. Details will be included in next week's newsletter.

Announcement from the Rabbinic Search Committee: 
After much deliberation we as a committee, in consultation with the full Board of Trustees, decided to suspend our negotiations with Rabbi Levi Welton. While we very much appreciated his honesty and his enthusiasm, in the end, we understood that there was a misalignment of core values. We wish him and his family the very best as we continue to search for a rabbi aligned with the Stanton haskafa. 
Jewish Art with Richard McBee
In advance of the fast of Tisha b'Av, Richard McBee, a Stanton member and co-founder of the Jewish Art Salon, will present a 3-part course on Jewish Art that will visually set the tone for the upcoming full-day fast that begins on the evening of July 29th.

July 8: "Maus" by Art Spiegelman and "Lamentations" by Mark Podwal
July 15: David Wander "Holocaust Haggadah" and Art & Auschwitz
July 22: Mourning, Memory and Art: Images of the Destruction of Jerusalem

Each lecture is 45 minutes with an additional 15 minutes for discussion & questions.
Rachel Frazer Teaches Sefer Shoftim (Book of Judges)
Rachel Frazer offers an insightful, intelligent and novel approach to the Book of Judges (Sefer Shoftim). After the death of Joshua, as the new nation of Israel is struggling with external and internal threats, a series of unlikely, charismatic leaders emerge. Rachel's weekly study group will highlight a different personality/"judge" every week, including Deborah and Samson..

Please bring your questions, your previous knowledge and your intellectual curiosity for a stimulating evening every Tuesday night at 7:30pm.via ZOOM

Meeting ID: 835 5117 2681
Join by phone: 1 (929) 205-6099

Bring a Tanach to follow along or find the Book of Judges online at sefaria.org or alhatorah.org. If you don't have the text, just come anyway. 
All in-person services and programs at the Stanton Street Shul are canceled until further notice. 
Melinda Zalma's father died ברוך דיין האמת on Wednesday afternoon. He was in end of life hospice the week prior and had been suffering from dementia for a few years. 
The funeral for Ed Levinson, father of Melinda Zalma will take place at Beth Israel Cemetery at 1:30 p.m. on Friday, June 26th. Shivah will be observed through Thursday morning with visitation hours from 2-4 p.m. Monday-Wednesday. Minyan will begin at 7:30 p.m. Sunday, Monday, Tuesday and Wednesday evenings.
All events will take place 
via ZOOM
Meeting ID: 262 171 0876
Password: 895787
Melinda is accepting phone calls at 646-322-
5358.
Barry Feldman wrote in with an uplifting listening recommendation for these odd and trying times: the songs of
Nava Tehila
. Barry especially likes Oseh Shalom.

Slater Schwartzberg has been keeping busy during quarantine, building an ice cream shop in her living room and smelling the flowers in a nearby community garden. 

Cute photos are making us smile during these difficult days. Submit a photo of your own cute kid, pet, or plant to be included in a future newsletter!
ARON KODESH Restoration is Complete!
The original hardware has been polished and replaced and the bronze dedication panels are clean and legible. 
The Yiddish reads: 
Moshe Aaron Rosenberg ז״נ / Miriam ע״ז and children 
The cover on the shulchan reads:
This is donated by the Association of Bnai Jacob, the people of Brzezan, and its worshippers.
Other than the incised letters on the stone pediment over the front doors we have few if any markings identifying the name of the Shul. 
Mazal tov to David Wander and Richard McBee, Stanton artists, featured In the recently published book "Jewish Identity in American Art: A Golden Age Since the 1970s" (Judaic Traditions in Literature, Music, and Art) by Matthew Baigell. Syracuse Press, 2020
Volunteer Opportunity: Help Distribute Meals to LES Community Members (M-F 12:30-2:00 pm): Looking for human interaction and to do good for the world? We are looking for volunteers for weekday lunch shifts! We distribute 700 meals a day Monday-Friday at 504 Grand Street (in front of Eastside Kosher), 12:30-2:00. Meals are available for anyone who needs them. If you can help, please contact Penina at  penina.seidman@gmail.com
When to Open our Shul: 
Despite an official lifting of restrictions on religious institutions in New York State, our shul will remain closed for the time being. We believe it is too soon to re-open in terms of safety. We are not comfortable with the notion of holding services limited to 10 Jewish men under 65. We are in touch with other downtown shuls and hope to determine a path forward together.
Thank you for your patience. We know that everyone misses shul and all the community and support it affords, but we know as well that it behooves us to remain cautious. 
May God give strength and courage to health care workers, mental health professionals, and all who work selflessly to keep the rest of us healthy and safe during this time.

We pray that all who are sick may have a full recovery. To add a name to our communal misheberach prayer list, email us.
Update from Our Amish Friends
David Wander painted this landscape on site in Lancaster, PA
It may suprise you but The Stanton Street Shul has a connection with the Amish
commuity in the Lancaster, Pennsylvania area. In 2019, the Lower East Side
Conservancy arranged a tour for a small group of Amish men interested in visiting
sites of Jewish interest. The Stanton Street Shul was on their itinerary and here, I introduced them to a world of Jewish practice and custom heretofore unknown.

Some sported names from the Tanach: Gideon, Seth, Simeon, but their leader was Chris. When, at one point, I used the word "shul," we recongized that we shared a lingua franca. The Amish speak and pray in Pennsylvanian German or "Dutch" and I used a lot of Yiddish in our conversation; both languages emanating from Middle German. Our "shared language", although imperfect, helped bridge our many differences. I spoke about the history of the Shul, the Mazalot, the architecture and even placed a sefer torah on the shulchan for them to see. I explained some of the details of how Torah scrolls are made. Although they couldn't read the Hebrew, they know their Bible and are very familiar with the content of that particular sedra.

Chris and I developed a warm friendship and communicated over time. They offered me hospitality and invited me to attend an in-house church service.
Although we hadn't spoken in a while, I hope one day to take them up on their
generous offer. I mention this because today I read that a young woman with the same last name as Chris went missing in the Lancaster area. I wrote to him thinking perhaps he may not remember me, but nevertheless expressed my concern and offered my prayers for her safe return. Here is his response.

Hi Jeff, 
It will be a long time if ever, that we would forget the hospitality you extended to us. You gave us a memorable experience! How is your Shul dealing with COVID-19 and the protests?
Our community is grieving. We have lost mostly older people to COVID-19 with the peak about a week ago and now Linda disappearing.
Thank you for your thoughts and prayers. I don't know why God is putting the
Amish Community in the spotlight when we would rather live in peace…. So please pray that we could conduct ourselves so the world may know that we are believers in a Power not made by man and that we could spread a message of love and peace.
Thanks so much for caring…. 
Thanks,
Chris Stoltzfus

Please remember in your prayers to include Linda's safe return to her family.

--Jeff Katz
Support your local kosher food sources:

Restaurants: Mocha Burger, Buddha Bodai, Bagel Boss, Sage Kitchen, and Diller  

Food Markets:  East Side Glatt,  Moishe's Kosher Bakery, andGrand Kosher Cafe
__________________________________________________________

No one should go hungry at this time. Please share these resources with those in need:

NYC Meal Hubs are located at 400 locations throughout the city and distribute 3 prepared meals (including kosher meals) per person, Monday through Friday--packaged to go. No ID or registration required. Just show up!

Seniors can receive meal delivery by connecting with their local senior center or calling DFTA's Aging Connect at 212-AGING-NYC (212-244-6469) or call 311.

Most supermarkets (including Trader Joe's, Stop & Shop and Whole Foods) provide Senior early hours for the more vulnerable to shop safely during Covid-19.
Staying Connected While Apart
Even when we're apart, we are still a community. We encourage people to check in with one another by phone and email, so that social distancing does not become a time of isolation. Pick one or two "Stanton buddies" and check in weekly with your buddies!

While logged in to your account on the Stanton Street Shul website, you have access to the membership directory, including contact information for members and friends of the shul. You also have the ability to edit your own listing and, if you prefer, to hide your information so that it does not appear in the public directory. If you have any difficulty, please email Jessica Spector, membership committee chair.  

Here's another way to stay connected: Head over to our new Stanton Street Shul Group on Facebook to chat with other congregants, share LES news, quarantine parenting tips, recipes, a class you may have heard about, how you are doing, and what help you might need. 
{{shulcloud_footer_left}}
{{shulcloud_footer_right}}
Wed, December 1 2021 27 Kislev 5782