Weekly Newsletter
The Stanton Street Shul Weekly Newsletter: Shabbat Pinchas
| | |
| --- | --- |
| Author | |
| Date Added | |
| Automatically create summary | |
| Summary | |
Week of July 10, 2020 / 18 Tammuz 5780
Shabbat Pinchas
Restored Aron Kodesh in the Beit Medrash
Dear Friend,

How are you? In these challenging times, if there is any way the Stanton Street Shul can support you and your loved ones, please email us. 

It's time for our Annual Membership Drive. You should have received an email to either join us for the first time or to renew your membership. We need the financial support of our congregants so that we can rise strong from this crisis and continue serving our community. We are committed to being a welcoming institution with open doors and an open heart. Join today and participate in our Zoom services and classes!
Announcing Our 2020-21 Stanton Board of Trustees

Jeff Katz (President), Jessica Spector (Vice President), Paul Ruffer (Vice President), Marc Schwartzberg (Treasurer and Financial Secretary), Margie Segal (Recording Secretary), Peretz Berk, David Deutsch, Risa Gerstein, Alvin Goldstein, Barry Feldman, George Kleiner, Brina Chu, Ellen Silverstein, Ethan Ellenberg

Mazal tov to the new and re-elected trustees. Thanks to the entire Board for your service and leadership during these challening times.
WEEKLY SCHEDULE (VIRTUAL via Computer or Phone)
Erev Shabbat, July 10 (18 Tammuz)
PLEASE NOTE TIME CHANGE
7:15p
Pre-Shabbat Kabbalat Shabbat on Zoom
8:10p Candle Lighting
Shabbat, July 11 (19 Tammuz)
9:17p Shabbat Ends
9:35p Communal 
Havdalah on Zoom

Tuesday, July 14 (22 Tammuz)
5:30-6:30p Rabbi Wolfson's Shiur on Three Weeks leading up to Tisha B'Av 
via ZOOM
Meeting ID: 869 1718 3883; Dial in phone number: (929) 205-6099
7:30-8:30p Rachel Frazer's Class on Sefer Shoftim
via ZOOM
Meeting ID: 835 5117 2681; Dial in phone number: (929) 205-6099
Wednesday, July 15 (23 Tammuz)
7:30-8:30p Richard McBee Jewish Art Lecture Series 
via ZOOM
Meeting ID: 811 6969 6258; Dial in phone number: (929) 205-6099​​​​​​​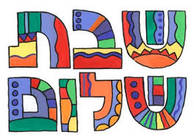 Pre-Shabbat Kabbalat Shabbat
Fridays at 7:15pm (ends before candlelighting)

Come together for davening as we prepare to welcome Shabbat in our own homes.


Community Havdalah
Motzei Shabbat, 15 mins after Shabbat ends


​​​​​​​Gather post-Shabbat to connect and transition from Shabbat into the new week.
Rabbi Joe Wolfson Joins Us (Virtually) for the Summer

We are pleased to announce that this summer, during the months of July and August, Rabbi Joe Wolfson, Rabbi of The Bronfman Center at NYU, will serve as the Stanton Street Shul's Virtual Rabbi.

Rabbi Joe will offer a weekly ZOOM shiur every Tuesday night, 5:30-6:30pm. 
Meeting ID: 869 1718 3883
Call in Number: 1 (929) 205-6099

He will write a weekly dvar Torah for our newsletter (scroll down for this week's), will be available to answer congregants' questions, and will attend Shabbat morning services in the Shul once we reopen with great caution in August. Details will be included in next week's newsletter.
Jewish Art with Richard McBee
In advance of the fast of Tisha b'Av, Richard McBee, a Stanton member and co-founder of the Jewish Art Salon, will present a 3-part course on Jewish Art that will visually set the tone for the upcoming full-day fast that begins on the evening of July 29th.

Wednesday July 15 at 7:30pm: David Wander "Holocaust Haggadah" and Art & Auschwitz

Wednesday July 22 at 7:30pm: Mourning, Memory and Art: Images of the Destruction of Jerusalem

Each lecture is 45 minutes with an additional 15 minutes for discussion & questions. 

Wednesdays via Zoom
To join by phone, call 1-929-205-6099 and use Meeting ID: 811 6969 6258
Rachel Frazer Leads a Class on Sefer Shoftim (Book of Judges)

Rachel Frazer offers an insightful, intelligent and novel approach to the Book of Judges (Sefer Shoftim). After the death of Joshua, as the new nation of Israel is struggling with external and internal threats, a series of unlikely, charismatic leaders emerge. Rachel's weekly study group will highlight a different personality/"judge" every week, including Deborah and Samson.

Please bring your questions, your previous knowledge and your intellectual curiosity for a stimulating evening.

Tuesday nights at 7:30pm via ZOOM
To join by phone, call 1-929-205-6099 and use Meeting ID: 835 5117 2681

Bring a Tanach to follow along or find the Book of Judges online at sefaria.org or alhatorah.org. If you don't have the text, just come anyway. 
וַיְדַבֵּ֣ר מֹשֶׁ֔ה אֶל־ה' לֵאמֹֽר׃
Moses spoke to the LORD, saying,
At first glance this verse from our parsha - Bamidbar ch.27 v.15 - appears unremarkable. Look again. Many hundreds of times does God speak to Moshe where the Hebrew word dibbur, conjugated as veyadeber, means to speak. But when Moshe speaks to God in the Torah, a different word is used to describe the utterance - ויאמר משה - vayomer Moshe. Only here does Moshe speak to God in the language of dibbur.

What is the difference between the two words used to describe speech - amira and dibbur?

The gemara in Masekhet Makkot tells us  - כל דיבור לשון קשה - all dibbur is harsh. Harsh, commanding, authoritative. One who speaks from a position of power is medaber. One who speaks from a position of subservience is vayomer. Throughout the Torah God is medaber to Moshe and Moshe is vayomer to God.

Uniquely here: וידבר משה אל ה' לאמר - Moshe speaks, medaber, to God. What has happened that allows for such a dramatic change?

I believe the key lies earlier in the chapter. We will recall that the daughters of Tzelofchad have successfully petitioned to inherit their father's share in the land of Israel despite the fact that the original law seemed to imply that only sons would inherit. Immediately after this passage God tells Moshe to ascend the mountain. He will view the land but he shall not enter into it.

Rashi raises the question of why these verses appear here. He writes:
Because when the God said to Moses, 'You shall surely give them (the daughters of Tzelofchad) an inheritance in the land" he (Moshe) said, "It is me that the God has commanded to apportion the inheritance. Perhaps then the decree that I must die in the wilderness is annulled and I shall enter the Promised Land!" Whereupon God said to him, "My decree remains exactly as it was"
The daughters of Tzelofchad's successful petition had given Moshe hope. Perhaps he too would be able to enter into the land, despite the fact that he had previously been told otherwise. This request, silently placed by Rashi in-between the verses, is then responded to explicitly (v13-14):
Ascend these heights of Abarim and view the land that I have given to the Israelite people. When you have seen it, you too shall be gathered to your kin
Request denied.
Suddenly at this juncture Moshe speaks to God for the first time ever in the language of strength and power, of dibbur, commanding that God appoint a successor:
וַיְדַבֵּ֣ר מֹשֶׁ֔ה אֶל־יְהוָ֖ה לֵאמֹֽר׃יִפְקֹ֣ד יְהוָ֔ה אֱלֹהֵ֥י הָרוּחֹ֖ת לְכָל־בָּשָׂ֑ר אִ֖ישׁ עַל־הָעֵדָֽה׃ אֲשֶׁר־יֵצֵ֣א לִפְנֵיהֶ֗ם וַאֲשֶׁ֤ר יָבֹא֙ לִפְנֵיהֶ֔ם וַאֲשֶׁ֥ר יוֹצִיאֵ֖ם וַאֲשֶׁ֣ר יְבִיאֵ֑ם וְלֹ֤א תִהְיֶה֙ עֲדַ֣ת יְהוָ֔ה כַּצֹּ֕אן אֲשֶׁ֥ר אֵין־לָהֶ֖ם רֹעֶֽה׃
Moses spoke to the LORD, saying, "Let the LORD, Source of the breath of all flesh, appoint someone over the community who shall go out before them and come in before them, and who shall take them out and bring them in, so that the LORD's community may not be like sheep that have no shepherd."
Something remarkable has happened. Immediately upon being told with certainty that he will die in the wilderness, Moshe derives a strength he has never had before, commanding God to appoint someone a qualified leader for after he is gone.

It appears to be a paradox. To grow in strength as one reaches the end. But there is a profound logic to it. To realise the limits of what he can do is also to realise his potential. Now he knows exactly what he can achieve with the time he has left.

Moshe began his relationship with God all the way back in Shemot (4:10) by proclaiming:
לא איש דברים אנכי - I am not a man of words
But he will conclude his life with a speech of astonishing power and length, the Book of Devarim, אלה הדברים אשר דיבר משה

In the desert wilderness, the midbar, he finds the power of speech. 
We are now within the 3 weeks of mourning for the destroyed Temples in Jerusalem. This period began on the 17th of Tammuz and will end on the morning after Tisha b"Av, on July 31.  

The Gemara states:
"If you share in the mourning over the destruction of Jerusalem, you will be privileged to share in the joy of its rebuilding."

To give contemporary relevance to these themes of mourning, exile and calamity, in these days of the COVID pandemic, we feel the pain of being estranged from our mikdash me'at, from our beloved Stanton Street Shul, and grieve for our return. Seasons, holidays and so many Shabbatot have passed since we closed the Shul immediately after Purim, but our hope is that in the very near future, when it is safe, we will reopen and share in each other's joyful presence. 

During these 3 weeks leading up to Tisha b'Av we are blessed to offer Zoom classes that deal with the themes of mourning, exile, and rebuilding. Rabbi Joe Wolfson, our Summer "Virtual Rabbi" will be teaching at 5:30 on Tuesday evenings, and Richard McBee will continue with his series on explaining the Book of Eicha through art at 7:30 on Wednesday evenings.  

The 24-hour fast of Tisha b'Av will be observed starting on Wednesday evening, July 29, at 8:30. Tradition dictates that on Tisha b"Av we refrain from greeting each other.  So when we open Zoom that evening we will begin immediately with a virtual ma'ariv and then sit on our respective floors and begin to chant the Book of Eicha. The five chapters of Eicha will be chanted in the tradition trope by a coed team of Stanton members. Rabbi Wolfson will introduce and lead us in the Kinot following Eicha. 

We wish all a meaningful and thoughtful fast that will lead to the rebuilding of the Temple in Jerusalem and good health to all.  

--Jeff Katz
ARON KODESH Restoration is Complete!
The original hardware has been polished and replaced and the bronze dedication panels are clean and legible. 

The Yiddish reads: 
Moshe Aaron Rosenberg ז״נ / Miriam ע״ז and children 

The cover on the shulchan reads:
This is donated by the Association of Bnai Jacob, the people of Brzezan, and its worshippers.

Other than the incised letters on the stone pediment over the front doors we have few if any markings identifying the name of the Shul. 
Public Service Announcement:
2020 U.S. Census

The 2020 Census
 is now underway, and we have learned that only about 50% of neighborhood residents have completed it. We strongly encourage you to fill it out if you have not yet done so.  
The census happens only once a decade, and determines how billions of dollars are distributed for public services such as sanitation, fire dept, public transportation, emergency response, sidewalk and street maintenance, etc. Please help ensure our neighborhood gets the funds it deserves by making sure you and your family and friends get counted. More information at
www.2020census.gov



Volunteer Opportunity: Help Distribute Meals to LES Community Members (M-F 12:30-2:00 pm): Looking for human interaction and to do good for the world? We are looking for volunteers for weekday lunch shifts! We distribute 700 meals a day Monday-Friday at 504 Grand Street (in front of Eastside Kosher), 12:30-2:00. Meals are available for anyone who needs them. If you can help, please contact Penina at  penina.seidman@gmail.com
I witnessed this today and had to share because it literally took my breath away. (Jill reporting remotely from Maine)


Cute photos are making us smile during these difficult days. Submit a photo of your own cute kid, pet, or plant to be included in a future newsletter!
When to Open our Shul: 
Despite an official lifting of restrictions on religious institutions in New York State, our shul will remain closed for the time being. We believe it is too soon to re-open in terms of safety. We are not comfortable with the notion of holding services limited to 10 Jewish men under 65. We are in touch with other downtown shuls and hope to determine a path forward together.
Thank you for your patience. We know that everyone misses shul and all the community and support it affords, but we know as well that it behooves us to remain cautious. 
May God give strength and courage to health care workers, mental health professionals, and all who work selflessly to keep the rest of us healthy and safe during this time.

We pray that all who are sick may have a full recovery. To add a name to our communal misheberach prayer list, email us.
Staying Connected While Apart
Even when we're apart, we are still a community. We encourage people to check in with one another by phone and email, so that social distancing does not become a time of isolation. Pick one or two "Stanton buddies" and check in weekly with your buddies!

While logged in to your account on the Stanton Street Shul website, you have access to the membership directory, including contact information for members and friends of the shul. You also have the ability to edit your own listing and, if you prefer, to hide your information so that it does not appear in the public directory. If you have any difficulty, please email Jessica Spector, membership committee chair.  

Here's another way to stay connected: Head over to our new Stanton Street Shul Group on Facebook to chat with other congregants, share LES news, quarantine parenting tips, recipes, a class you may have heard about, how you are doing, and what help you might need. 
{{shulcloud_footer_left}}
{{shulcloud_footer_right}}
Wed, December 1 2021 27 Kislev 5782