Weekly Newsletter
The Stanton Street Shul Weekly Newsletter: Shabbat Devarim
| | |
| --- | --- |
| Author | |
| Date Added | |
| Automatically create summary | |
| Summary | |
Week of July 24, 2020 / 3 Av 5780
Shabbat Devarim
Restored Aron Kodesh in the Beit Medrash
Dear Friend,

How are you? In these challenging times, if there is any way the Stanton Street Shul can support you and your loved ones, please email us. 

It's time for our Annual Membership Drive. You should have received an email to either join us for the first time or to renew your membership. We need the financial support of our congregants so that we can rise strong from this crisis and continue serving our community. We are committed to being a welcoming institution with open doors and an open heart. Join today and participate in our Zoom services and classes!
WEEKLY SCHEDULE (VIRTUAL via Computer or Phone)
Erev Shabbat, July 24 (3 Av)
7:15p
Pre-Shabbat Kabbalat Shabbat on Zoom
8:01p Candle Lighting
Shabbat, July 25: Shabbat Hazon Devarim (4 Av)
9:05p Shabbat Ends
9:20p Communal 
Havdalah on Zoom

Monday, July 27 (6 Av) - CHANGE IN SCHEDULE 
7:30-8:30p Rachel Frazer's Class on Sefer Shoftim
via ZOOM
Meeting ID: 835 5117 2681; Dial in phone number: (929) 205-6099
Tuesday, July 28 (7 Av)
5:30-6:30p Rabbi Wolfson's Shiur on Three Weeks leading up to Tisha B'Av 
via ZOOM
Meeting ID: 869 1718 3883; Dial in phone number: (929) 205-6099
8:00p Rabbi Wolfson hosts
Two Stories of Being Black and Jewish in the Observant Community
via ZOOM
.

RSVP HERE

Wednesday, July 29: Erev Tisha B'Av (8 Av)
8:15p Fast Begins
8:30p Stanton's Eichah reading and kinot
via ZOOM 
Meeting ID: 890 1164 2735; Dial in phone number: (929) 205-6099​​​​​​​
Thursday, July 30: Tisha B'Av (9 Av)
9a - 3p and all day 
OU Broadcast
12p 
JOFA Women's Megillah Reading
World Mizrachi's
Tisha B'Av On Location & In Our Hearts Program
8:47p Fast Ends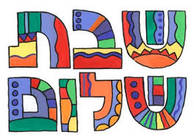 Pre-Shabbat Kabbalat Shabbat
Fridays at 7:15pm (ends before candlelighting)

Come together for davening as we prepare to welcome Shabbat in our own homes.


Community Havdalah
Motzei Shabbat, 15 mins after Shabbat ends


​​​​​​​Gather post-Shabbat to connect and transition from Shabbat into the new week.
Rabbi Joe Wolfson Joins Us (Virtually) for the Summer

We are pleased to announce that this summer, during the months of July and August, Rabbi Joe Wolfson, Rabbi of The Bronfman Center at NYU, will serve as the Stanton Street Shul's Virtual Rabbi.

Rabbi Joe will offer a weekly ZOOM shiur every Tuesday night, 5:30-6:30pm. 
Meeting ID: 869 1718 3883
Call in Number: 1 (929) 205-6099

He will write a weekly dvar Torah for our newsletter (scroll down for this week's), will be available to answer congregants' questions, and will attend Shabbat morning services in the Shul once we reopen with great caution in August. Details will be included in next week's newsletter.
Rachel Frazer Leads a Class on Sefer Shoftim (Book of Judges) - now on MONDAYS

Rachel Frazer offers an insightful, intelligent and novel approach to the Book of Judges (Sefer Shoftim). After the death of Joshua, as the new nation of Israel is struggling with external and internal threats, a series of unlikely, charismatic leaders emerge. Rachel's weekly study group will highlight a different personality/"judge" every week, including Deborah and Samson.

Please bring your questions, your previous knowledge and your intellectual curiosity for a stimulating evening.

Now on MONDAY nights at 7:30pm via ZOOM
To join by phone, call 1-929-205-6099 and use Meeting ID: 835 5117 2681

Bring a Tanach to follow along or find the Book of Judges online at sefaria.org or alhatorah.org. If you don't have the text, just come anyway. 
To listen to a recording of Jewish Art with Richard McBee's class on July 15th, click HERE. This class covered David Wander's "Holocaust Haggadah" and Art & Auschwitz.
'Shabbat Hazon' – the Shabbat before Tisha B'Av – 'is on a level higher than all other shabbatot of the year'. Thus writes the Apter Rav, one of the great Hassidic teachers of the late 19th and early 20th Century, in his work Ahavat Yisrael.

How so? The Apter Rav relates being asked about a midrash so outrageous it almost feels forbidden to quote. 'There was no day as festive for Israel as the day the Temple was destroyed'. What could such a midrash possibly mean?

Consider – if you have ever had the experience (most of us have) - the failure of a romantic relationship that you were deeply invested in but which for one reason or another just couldn't work out. What were the emotions of the last day?

The British author, Ian McEwan, in his novella, Chesil Beach, describes the painful relationship of a young couple in the early 1960s. Although genuinely in love with one another they are unable to properly communicate. Shy, embarrassed, unable to empathise and understand one another, their wedding night is a disaster which results in the young bride fleeing the honeymoon suite to be alone on the beach. Her groom follows her out, a heated dispute erupts between the two of them, and she runs away down the beach. But he does not follow her. He stays where he is and never sees her again. McEwan writes:

This is how the entire course of life can be changed – by doing nothing. On Chesil beach he could have called out to Florence, he could have gone after her. He did not know, or would not have cared to know, that as she ran away from him, certain in her distress that she was about to lose him, she had never loved him more, or more hopelessly, and that the sound of his voice would have been a deliverance, and she would have turned back. Instead, he stood in cold and righteous silence in the summer's dusk, watching her hurry along the shore, the sound of her difficult progress lost to the breaking of small waves, until she was blurred, receding against the immense straight road of shingle gleaming in the pallid light.

At the moment of greatest pain, as the relationship fell apart, she loved him more than she ever had before. How paradoxical and strange yet how relatable. The moment of greatest pain is also the moment of greatest love.

To return to the Apter Rav. This confounding midrash, of the day of the Temple's destruction being one of the greatest days of God's relationship with Israel, is to be understood in relation to a halacha in the laws of Nidda. The gemara in Yevamot 62b states:

חייב אדם לפקוד את אשתו בשעה שיוצא לדרך
A man is obligated to be with ('liphkod') his wife on the day he sets out on a journey.
The exact definition of the word 'liphkod' is a matter of debate amongst the commentators but the idea behind the law is clear. When a person sets out on a journey and will be away from their partner for a prolonged period, their last moments together are to be ones of love, care and intimacy. The moment of departure is also the moment of greatest intimacy. The last embrace the one hardest to release.

This halacha is called 'yetzia l'derech' (leaving for a journey). In the reading of the Apter Rav, Shabbat Hazon and Tisha B'Av itself are bechinat yetzia l'derech – a divine departure for a journey away from Israel. And at this moment of departure – there is not only the terror and darkness of churban – but also the intensity of feeling and affection of a couple sorry to be parting.

Tisha B'Av – together with the tragedy and the pain – is an opportunity to sense that unique moment of God's presence in the still. And to pray for the journey of separation to come to an end.

Shabbat Hazon – the Shabbat of intimacy with God on the eve of the exile – is for the Apter Rav the holiest Shabbat of the year.

-- Rabbi Joe Wolfson​​​​​​​
TORAH Resources Suggested and Taught by Rabbi Wolfson:
Daily Tanakh Whatsapp Group: currently at the end of Hoshea, starting Yoel on Thursday - a link to the chapter and a recording each day

Halacha Whatsapp Group: participants ask questions and I respond (of course people are still welcome to message me individually)

Weekly Parsha Podcast:
https://open.spotify.com/show/70NSDa9JVYApl8ldrBypkk
https://podcasts.apple.com/…/po…/downtown-drash/id1505392793
http://www.bronfmancenter.org/downtown-drash
______________________________________________________________
Support your local kosher food sources:
Restaurants: Mocha Burger, Buddha Bodai, Bagel Boss, Sage Kitchen, and Diller  
Food Markets: East Side Glatt, Moishe's Kosher Bakery, and Grand Kosher Cafe_____________________________________________________________________


The COVID Rent Relief Program will provide eligible households that have lost income due to the pandemic with a one-time rental subsidy that will be sent directly to the household's landlord. Applications are being accepted now through July 30, 2020.
More information and application available HERE. ​​​​​​​

No one should go hungry at this time. Please share these resources with those in need:

NYC Meal Hubs are located at 400 locations throughout the city and distribute 3 prepared meals (including kosher meals) per person, Monday through Friday--packaged to go. No ID or registration required. Just show up!

Seniors can receive meal delivery by connecting with their local senior center or calling DFTA's Aging Connect at 212-AGING-NYC (212-244-6469) or call 311.

Most supermarkets (including Trader Joe's, Stop & Shop and Whole Foods) provide Senior early hours for the more vulnerable to shop safely during Covid-19.
Refuah Shleimah: Jeff Katz is recovering from a car accident and can continue to benefit from our prayers for healing. Please say a misheberach for 
Yaakov David ben Chava.

We pray that all who are sick may have a full recovery. To add a name to our communal misheberach prayer list,

email us

.

Thank you to all who have donated, renewed, and joined as members.

Thank you to Rabbi Joe Wolfson, Rachel Frazer, and Richard McBee who taught wonderful ZOOM classes this week.  

Happy Anniversary to David and Rivky Friedman, who married 15 years ago, and first met at Stanton!

Volunteer Opportunity: Help Distribute Meals to LES Community Members (M-F 12:30-2:00 pm): Looking for human interaction and to do good for the world? We are looking for volunteers for weekday lunch shifts! We distribute 700 meals a day Monday-Friday at 504 Grand Street (in front of Eastside Kosher), 12:30-2:00. Meals are available for anyone who needs them. If you can help, please contact Penina at  penina.seidman@gmail.com
The wonders of nature. These are 3/4" hail that descended upon Arundel, Maine earlier this week. The hail was big enough to damage car windshields and anyone unfortunate enough to be outside! (One last photo from our time in Maine.) 


Cute photos are making us smile during these difficult days. Submit a photo of your own cute kid, pet, or plant to be included in a future newsletter!
Public Service Announcement:
The 2020 U.S. Census is now underway, and we have learned that only about 50% of neighborhood residents have completed it. We strongly encourage you to fill it out if you have not yet done so. Please help ensure our neighborhood gets the funds it deserves by making sure you and your family and friends get counted. More information at www.2020census.gov
A Soft Opening of our Shul
: 
Plans are afoot for an in-person socially-distanced minyan on August 1st. Advanced registration is required. A registration form will be sent out early next week. 
We are now within the 3 weeks of mourning for the destroyed Temples in Jerusalem. This period began on the 17th of Tammuz and will end on the morning after Tisha b"Av, on July 31.  

The Gemara states:
"If you share in the mourning over the destruction of Jerusalem, you will be privileged to share in the joy of its rebuilding."

To give contemporary relevance to these themes of mourning, exile and calamity, in these days of the COVID pandemic, we feel the pain of being estranged from our mikdash me'at, from our beloved Stanton Street Shul, and grieve for our return. Seasons, holidays and so many Shabbatot have passed since we closed the Shul immediately after Purim, but our hope is that in the very near future, when it is safe, we will reopen and share in each other's joyful presence. 

During these 3 weeks leading up to Tisha b'Av we are blessed to offer Zoom classes that deal with the themes of mourning, exile, and rebuilding. Rabbi Joe Wolfson, our Summer "Virtual Rabbi" will be teaching at 5:30 on Tuesday evenings, and Richard McBee will continue with his series on explaining the Book of Eicha through art at 7:30 on Wednesday evenings.  

The 24-hour fast of Tisha b'Av will be observed starting on Wednesday evening, July 29, at 8:30. Tradition dictates that on Tisha b"Av we refrain from greeting each other.  So when we open Zoom that evening we will begin immediately with a virtual ma'ariv and then sit on our respective floors and begin to chant the Book of Eicha. The five chapters of Eicha will be chanted in the tradition trope by a coed team of Stanton members. Rabbi Wolfson will introduce and lead us in the Kinot following Eicha. 

We wish all a meaningful and thoughtful fast that will lead to the rebuilding of the Temple in Jerusalem and good health to all.  

--Jeff Katz
Staying Connected While Apart
Even when we're apart, we are still a community. We encourage people to check in with one another by phone and email, so that social distancing does not become a time of isolation. Pick one or two "Stanton buddies" and check in weekly with your buddies!

While logged in to your account on the Stanton Street Shul website, you have access to the membership directory, including contact information for members and friends of the shul. You also have the ability to edit your own listing and, if you prefer, to hide your information so that it does not appear in the public directory. If you have any difficulty, please email Jessica Spector, membership committee chair.  

Here's another way to stay connected: Head over to our new Stanton Street Shul Group on Facebook to chat with other congregants, share LES news, quarantine parenting tips, recipes, a class you may have heard about, how you are doing, and what help you might need. 
{{shulcloud_footer_left}}
{{shulcloud_footer_right}}
Wed, December 1 2021 27 Kislev 5782