Weekly Newsletter
The Stanton Street Shul Weekly Newsletter: Shabbat Nachamu / Va'Etchanan
| | |
| --- | --- |
| Author | |
| Date Added | |
| Automatically create summary | |
| Summary | |
Week of July 31, 2020 / 10 Av 5780
Shabbat Nachamu / Va'Etchanan
Restored Aron Kodesh in the Beit Medrash
Stanton Remaining Closed this Shabbat
The Shul will not be open for minyan this Shabbat. We hope to open another Shabbat soon for a socially distanced service. Please stay tuned for more information.
Dear Friend,

How are you? In these challenging times, if there is any way the Stanton Street Shul can support you and your loved ones, please email us. 

It's time for our Annual Membership Drive. You should have received an email to either join us for the first time or to renew your membership. We need the financial support of our congregants so that we can rise strong from this crisis and continue serving our community. We are committed to being a welcoming institution with open doors and an open heart. Join today and participate in our Zoom services and classes!
WEEKLY SCHEDULE (VIRTUAL via Computer or Phone)
Erev Shabbat, July 31 (Av 10)
7:15p
Pre-Shabbat Kabbalat Shabbat on Zoom
7:54p Candle Lighting
Shabbat, August 1: Shabbat Nachamu, Vaetchanan (Av 11)
8:57p Shabbat Ends
9:12p Communal 
Havdalah on Zoom
Monday, August 3 (Av 13)

7:30p
Rachel Frazer's Class on Sefer Shoftim (Ends at 8:30p) 
via ZOOM
Meeting ID: 835 5117 2681; Dial in phone number: (929) 205-6099


Tuesday, August 4 (Av 14)
5:30p
Rabbi Joe Wolfson's Weekly Zoom Shiur (Ends at 6:30p) 
via ZOOM
Meeting ID: 869 1718 3883; Dial in phone number: (929) 205-6099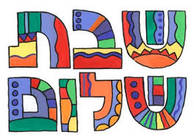 Pre-Shabbat Kabbalat Shabbat
Fridays at 7:15pm (ends before candlelighting)

Come together for davening as we prepare to welcome Shabbat in our own homes.


Community Havdalah
Motzei Shabbat, 15 mins after Shabbat ends


​​​​​​​Gather post-Shabbat to connect and transition from Shabbat into the new week.
Rabbi Joe Wolfson Joins Us (Virtually) for the Summer

We are pleased to announce that this summer, during the months of July and August, Rabbi Joe Wolfson, Rabbi of The Bronfman Center at NYU, will serve as the Stanton Street Shul's Virtual Rabbi.

Rabbi Joe will offer a weekly ZOOM shiur every Tuesday night, 5:30-6:30pm. 
Meeting ID: 869 1718 3883
Call in Number: 1 (929) 205-6099

He will write a weekly dvar Torah for our newsletter (scroll down for this week's), will be available to answer congregants' questions, and will attend Shabbat morning services in the Shul once we reopen with great caution in August. Stay tuned for details. 
Rachel Frazer Leads a Class on Sefer Shoftim (Book of Judges) - now on MONDAYS

Rachel Frazer offers an insightful, intelligent and novel approach to the Book of Judges (Sefer Shoftim). After the death of Joshua, as the new nation of Israel is struggling with external and internal threats, a series of unlikely, charismatic leaders emerge. Rachel's weekly study group will highlight a different personality/"judge" every week, including Deborah and Samson.

Please bring your questions, your previous knowledge and your intellectual curiosity for a stimulating evening.

Now on MONDAY nights at 7:30pm via ZOOM
To join by phone, call 1-929-205-6099 and use Meeting ID: 835 5117 2681

Bring a Tanach to follow along or find the Book of Judges online at sefaria.org or alhatorah.org. If you don't have the text, just come anyway. 
To listen to a recording of Jewish Art with Richard McBee's class on July 15th, click HERE. This class covered David Wander's "Holocaust Haggadah" and Art & Auschwitz.
Thank you to all who joined our beautiful Eicha reading for Tisha B'Av, and to all the layners: Rivky Friedman, Michael Gordon, Nachum Kitianik, Rabbi Howard Handler, and Jeff Katz.

Misheberach: We pray that all who are sick may have a full recovery. To add a name to our communal misheberach prayer list,

email us

.

Volunteer Opportunity: Help Distribute Meals to LES Community Members (M-F 12:30-2:00 pm): Looking for human interaction and to do good for the world? We are looking for volunteers for weekday lunch shifts! We distribute 700 meals a day Monday-Friday at 504 Grand Street (in front of Eastside Kosher), 12:30-2:00. Meals are available for anyone who needs them. If you can help, please contact Penina at  penina.seidman@gmail.com


Public Service Announcement:The 2020 U.S. Census is now underway, and we have learned that only about 50% of neighborhood residents have completed it. We strongly encourage you to fill it out if you have not yet done so. Please help ensure our neighborhood gets the funds it deserves by making sure you and your family and friends get counted. More information at www.2020census.gov
The wonders of nature. These are 3/4" hail that descended upon Arundel, Maine earlier this week. The hail was big enough to damage car windshields and anyone unfortunate enough to be outside! (One last photo from our time in Maine.) 


Cute photos are making us smile during these difficult days. Submit a photo of your own cute kid, pet, or plant to be included in a future newsletter!
Parashat Va'Etchanan
dvar Torah by Rabbi Joe Wolfson
'Zachor v'Shamor b'dibbur echad'

These words, made famous by the song at the heart of the Friday night service, Lecha Dodi, have their roots in the gemara in Rosh Hashanna 27a:
"'Zachor' (remember) and 'Shamor' (keep) were said in a single utterance - that which the mouth cannot say and the ear cannot hear." What the gemara is referring to is the difference between the presentations of Shabbat in the two versions the Torah gives us of the 10 commandments.

In Parshat Yitro, when the 10 commandments are given at Sinai, we read:
"זכור את יום השבת לקדשו - remember the Sabbath to make it holy (Shemot 20:7)"
By contrast in our parsha, we learn instead "שמור את יום השבת לקדשו - Guard (or keep) the Sabbath to make it holy" (Devarim 5:11).

What is the significance of this difference? The answer would seem to lie in the different reasons given for why we observe Shabbat. 

When the 10 commandments appear in Shemot, the Sabbath is explained as being on account of creation. "For in six days did God make the world.... And on the seventh He rested" (Shemot 20:10). The Sabbath is our way of recalling God's creation of the world and mastery over the universe.

By contrast, in Devarim, an altogether different reason is given - remember the slavery in Egypt -  "so that your male and female servants shall rest like you, and you will remember that you were a slave in Egypt..." (Devarim 5:13-14)

Shemot focuses on the creation of the world. Devarim focuses on the fair treatment of all those around us. Shemot is theology. Devarim is society.

My teacher, Rav Amnon Bazak, suggests that this difference of theme explains the key word in each passage.

Zakhor - remember the Sabbath - that Hashem created when He rested. The Sabbath already exists for God created it. The Sabbath exists independently. All that is left for us to do is to remember it. 

Shamor - guard the Sabbath - so that everyone in society, even those at the bottom of the economic pile, are able to be free people one day of the week.This Sabbath only exists if we make it so. It needs to be fiercely guarded, for if we forsake it, then the Sabbath will not exist among humans.

Perhaps it is not by chance that it is the Sabbath as remembrance of slavery in Egypt that appears in Devarim. On the threshold of the land of Israel, as the Jewish people are taught by Moshe about the sort of society that they are to build once inside the land, it is all the more necessary to emphasize that on one day a week, all are equal as they celebrate their freedom from slavery through rest.

Shabbat Shalom

Staying Connected While Apart
Even when we're apart, we are still a community. We encourage people to check in with one another by phone and email, so that social distancing does not become a time of isolation. Pick one or two "Stanton buddies" and check in weekly with your buddies!

While logged in to your account on the Stanton Street Shul website, you have access to the membership directory, including contact information for members and friends of the shul. You also have the ability to edit your own listing and, if you prefer, to hide your information so that it does not appear in the public directory. If you have any difficulty, please email Jessica Spector, membership committee chair.  

Here's another way to stay connected: Head over to our new Stanton Street Shul Group on Facebook to chat with other congregants, share LES news, quarantine parenting tips, recipes, a class you may have heard about, how you are doing, and what help you might need. 
{{shulcloud_footer_left}}
{{shulcloud_footer_right}}
Wed, December 1 2021 27 Kislev 5782