Weekly Newsletter
The Stanton Street Shul Weekly Newsletter: Shabbat Eikev
| | |
| --- | --- |
| Author | |
| Date Added | |
| Automatically create summary | |
| Summary | |
Week of August 7, 2020 / 17 Av 5780
Shabbat Eikev
Restored Aron Kodesh in the Beit Medrash
Dear Friend,

How are you? In these challenging times, if there is any way the Stanton Street Shul can support you and your loved ones, please email us. 
WEEKLY SCHEDULE (VIRTUAL via Computer or Phone)
Erev Shabbat, August 7th (17 Av)
7:15p
Pre-Shabbat Kabbalat Shabbat on Zoom
7:45p Candle Lighting
Shabbat, August 8: Shabbat Eikev (18 Av)
8:47p Shabbat Ends
9:02p Communal 
Havdalah on Zoom
Monday, August 10 (20 Av)
7:30p
Rachel Frazer's Class on Sefer Shoftim (Ends at 8:30p) 
via ZOOM
Meeting ID: 835 5117 2681; Dial in phone number: (929) 205-6099
Stanton Street Shul BookClub: Deadline to
SIGN UP!


Tuesday, August 11 (21 Av)
5:30p
Rabbi Joe Wolfson's Weekly Zoom Shiur (Ends at 6:30p) 
via ZOOM
Meeting ID: 869 1718 3883; Dial in phone number: (929) 205-6099
Wednesday, August 12 (22 Av)
7p - 9p
Proba with Rabbi Leead and Shoshana Staller
via ZOOM 
Meeting ID: 816 7493 3532; Dial in phone number: (929) 205-6099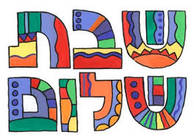 Pre-Shabbat Kabbalat Shabbat
Fridays at 7:15pm (ends before candlelighting)

Come together for davening as we prepare to welcome Shabbat in our own homes.


Community Havdalah
Motzei Shabbat, 15 mins after Shabbat ends


​​​​​​​Gather post-Shabbat to connect and transition from Shabbat into the new week.
Proba with Rabbinic Candidate Leead Staller
We are happy to welcome you to a Proba via ZOOM on Wednesday, August 12, from 7:00 – 9:00 PM with Rabbi Leead and Shoshana Staller.

Rabbi Staller received his rabbinic ordination from Yeshiva University this past May, has a B.A. from University of Pennsylvania, two years at Yeshivat Har Etzion, and expects to receive his M.A. in Medieval Jewish History this September from the Bernard Revel Graduate School at Yeshiva University. He and Shoshana recently returned from a year in Israel after studying at the Gruss Institute Kollel.

The Rabbinic Search Committee and the Board recognized Rabbi Staller's intellectual vigor, relevant moral message, and focus on community building. 

During Wednesday's Proba, the larger Stanton community will have an opportunity to meet the Stallers and learn talmud torah with our rabbinic candidate.

7:00pm: A brief introduction followed by an interactive shiur led by Rabbi Staller
8:00pm: A moderated Q & A session using the chat feature on Zoom.  Rebbetzin Staller will be available to answer questions as well.
9:00pm: Rabbi Staller will lead us in ma'ariv.
 
Please join us and be sure to read Rabbi Staller's dvar torah below.
Rabbi Joe Wolfson, Rabbi of The Bronfman Center at NYU, will serve as The Stanton Street Shul's Virtual Rabbi through August. 

Rabbi Joe will offer a weekly ZOOM shiur every Tuesday night, 5:30-6:30pm.
Meeting ID: 869 1718 3883
Call in Number: 1 (929) 205-6099

He will write a weekly dvar Torah for our newsletter (scroll down for this week's) and is available to answer congregants' questions.
DVAR TORAH for

Parashat Eikev 

(Two This Week!)
dvar Torah by Rabbi Joe Wolfson

Eikev And The Theology Of Food

Our parsha has a fascinating theme running through it: the theology of food.

One aspect of this is the danger of food.

Inherent in the transition from the desert to the land is the danger that the people will become so overwhelmed with the need for physical survival that they will forget their spiritual and religious responsibilities.

כי לא על הלחם לבדו יחיה האדם כי על כל מוצא פי ה' יחיה האדם
Not through bread alone does man live but through the utterance of God (Devarim 8:3)

A second aspect of this is that with the transition from a travelling people to one tied to the ground, material abundance will be attributed to their own ingenuity. 

וְאָמַרְתָּ בִּלְבָבֶךָ כֹּחִי וְעֹצֶם יָדִי עָשָׂה לִי אֶת הַחַיִל הַזֶּה
And you will say in your heart, my strength and the power of my hand made for me this greatness (8:11)

On account of this, the people's memory of the forty years of being fed directly by God is one of the most essential that Moshe can impart.

And yet this should not be understood to reject the beauty of food in one's life. Indeed shortly afterwards the Torah describes the beauty of the land of Israel by enumerating her various crops:
כִּי ה' אֱלֹהֶיךָ, מְבִיאֲךָ אֶל-אֶרֶץ טוֹבָה: אֶרֶץ, נַחֲלֵי מָיִם--עֲיָנֹת וּתְהֹמֹת, יֹצְאִים בַּבִּקְעָה וּבָהָר. אֶרֶץ חִטָּה וּשְׂעֹרָה, וְגֶפֶן וּתְאֵנָה וְרִמּוֹן; אֶרֶץ-זֵית שֶׁמֶן, וּדְבָשׁ."
For Hashem your God is bringing you into a good land; ...a land of wheat, barley, grapevine, fig and pomegranate; a land of olive oil and honey (8:7)

And indeed, the enjoyment of this abundance is to lead Israel to bless God. The verse which forms the basis for birkat hamazon, the blessing after a meal, appears exactly at this moment:
וְאָכַלְתָּ וְשָׂבָעְתָּ וּבֵרַכְתָּ אֶת ה' אֱלֹהֶיךָ עַל הָאָרֶץ הַטֹּבָה אֲשֶׁר נָתַן לָךְ.
And you shall eat, be satisfied, and bless Hashem your God for this good land which he has given you.

Rav Soloveitchik would frequently stress the revolutionary and counter-intuitive nature of this verse. Blessings for the most part are a rabbinic innovation. They do not exist in the Torah itself. Even the institution of daily tefilla is according to almost all opinions, other than the notable exception of Maimonides, a rabbinic mitzva rather than a Biblical commandment. But a blessing after food? Absolutely, indisputably Biblical. All of which leads us to the following conclusion, so foreign to modern Western ears: that the Torah sees food as a more obvious and immediate way for people to connect to God than prayer or other ritual.

It is told that the great Rav Yisrael Salanter whilst spending time in Paris once had a coffee in a fashionable cafe. When presented with the check he was shocked at the price and asked the waiter if some mistake had been made. The waiter responded, "Monsieur le Rabbin, you are not only paying for the coffee. You are paying for the music, the other people in the cafe, the ambience, the view. All of this is included within your coffee." At this Rav Salanter smiled and thought, 'now I understand why the blessing on so many foods - water, milk, coffee, chocolate, cheese, meat - is not specific to the food type but a generic shehakol nihye b'dvaro - that all comes into existence through God's words.'

Even a simple cup of coffee is an opportunity to thank God for everything that we have around us. 
dvar Torah by Rabbi Leead Staller (our Rabbinic Candidate)

The Sins of our Fathers
Rabbi Shimshon Raphael Hirsch once remarked that he wished he could close all synagogues for one hundred years. He dreamed that closing all synagogues would force households to take their Jewishness into their own hands, and produce a more engaged and serious Orthodox community. After months of actually living through R. Hirsch's thought experiment, I think we can all agree that his dream comes at much expense.

One such mainstay of Jewish life that has suffered due to our current homebound practice is that of Kriyat ha-Torah. As a fundamentally community-oriented institution, weekly Torah reading stood no chance under quarantine. Indeed, most authorities maintain that if a person misses a Parashah in the Torah cycle, there is no responsibility to make it up, as Torah reading was a responsibility placed on the community, not on any particular individual. An exception to this rule is Parashat Zakhor, the portion we read before Purim about the war with Amalek. Since this is a Torah commandment, as indicated by the multiple imperatives to "remember" and "not forget," it is a personal responsibility for all Jews to fulfill.

Given that background, Parashat Eikev should feel both familiar and out of place. Moshe tells the Jewish people: "Remember and don't forget that you angered God in the desert. From the day you left Egypt until you came to this place you have been rebels against God" (Devarim 9:7). The significance of "remember" and "don't forget" should resonate to a reader familiar with Parashat Zakhor as a unique imperative. Indeed, R. Baruch Epstein in his Torah Temimah, suggests that the Torah's formulation here may indicate that there is a Torah Mitzvah to read this verse, just like there is by Parashat Zakhor. Thus, according to this approach, all of us at home would be obligated to read this Torah portion to ourselves– Shul or no Shul– much like we are obligated by Parashat Zakhor. 

But beyond this practical takeaway, the Torah Temimah's position begs an important question. What is so special about this Torah verse? Of all things, why must we remember that our forefathers sinned in the desert and rebelled against God? The Torah Temimah answers that it is specifically because of the embarrassing and sinful nature of what occurred that Moshe is commanding us to work against our natural inclination, and, instead of hiding our collective skeletons in our closet, we should make an effort to acknowledge and engage with them. Moshe is commanding us not to be so embarrassed by our past mistakes that we refuse to learn from them. It is specifically the embarrassing and sinful parts of our past that we are required to read, engage with, and ultimately learn from. 

We are currently living in a difficult time in many ways. In addition to the health threats posed by COVID, America is struggling to come to terms with the sins of its past, as the current moment highlights how much remains to be learned. Feeling challenged, embarrassed, or even angry about bearing the blame for the sins of the past– especially those that were perpetrated by ancestors living hundreds or thousands of years ago– is normal, relatable, and human. It is hard to face our own mistakes, much less to feel punished for the choices of our predecessors. But in Parashat Eikev, Moshe challenges us to fight back against that discomfort and to do the hard work of confronting those mistakes to create a better future. Hopefully, we can live up to the challenge, and push our community into an even more compassionate and supportive future.
​​​​​​​
SPONSOR A CLASS
Remarkably, one of the benefits of the COVID-19 pandemic has been the expansion of The Stanton Street Shul's educational programming. Not within recent memory have so many classes been offered to so wide an audience.  Monday, Tuesday, and Wednesday evenings have been occupied with a variety of classes, including Tanach, Parashat haShavua, Art, and History. We are very appreciative of the many people who have volunteered and continue to volunteer their time to provide Stanton's congregants as well as people from beyond our community with intelligent, riveting and entertaining classes.

Please consider sponsoring a class in honor of oneself, the Shul, a yahrzeit, an anniversary, a birthday, or in the name of a friend or someone who sustains the Shul with their hard work.  

Sponsorships begin at $36, but there is no maximum. Give as your heart desires.  
All sponsorships benefit the Shul and are very much appreciated. 
Rachel Frazer Leads a Class on Sefer Shoftim (Book of Judges) - now on MONDAYS

Rachel Frazer offers an insightful, intelligent and novel approach to the Book of Judges (Sefer Shoftim). After the death of Joshua, as the new nation of Israel is struggling with external and internal threats, a series of unlikely, charismatic leaders emerge. Rachel's weekly study group will highlight a different personality/"judge" every week, including Deborah and Samson.

Please bring your questions, your previous knowledge and your intellectual curiosity for a stimulating evening.

Now on MONDAY nights at 7:30pm via ZOOM
To join by phone, call 1-929-205-6099 and use Meeting ID: 835 5117 2681

Bring a Tanach to follow along or find the Book of Judges online at sefaria.org or alhatorah.org. If you don't have the text, just come anyway. 
REGISTER for STANTON STREET SHUL INAUGURAL BOOK CLUB
Chevre,
In these Covid days, we are forced to connect with one another through various on-line means, and most of us are missing the kinds of conversation that one has when face-to-face. To bridge that gap, and to bring us together now, and in anticipation of our eventual reopening, The Stanton Street Shul is debuting the SSS Book Club.

The first book we will be reading and discussing is The Price of Whiteness, by Eric L. Goldstein. Given the current turmoil in our country, we thought it important to begin an exploration of race in America, and the place of the Jews in a world divided along the lines of black and white.

We have not yet chosen our second book, but it would be interesting to continue our reading on race and racial justice. I (Phyllis) am personally inclined to read fiction or a memoir; Jules Lester's book on becoming a Jew, Lovesong, comes to mind, but we would like to get suggestions for the next book from members.
 
So that we can get a rough head count, please let us know if you are interested in joining the SSS Book Club. We will announce a start date as soon as we have enough people signed up .You can CLICK HERE TO SIGN UP.
To listen to a recording of Jewish Art with Richard McBee's class on July 15th, click HERE. This class covered David Wander's "Holocaust Haggadah" and Art & Auschwitz.
Misheberach: We pray that all who are sick may have a full recovery. To add a name to our communal misheberach prayer list,

email us

.

Volunteer Opportunity: Help Distribute Meals to LES Community Members (M-F 12:30-2:00 pm): Looking for human interaction and to do good for the world? We are looking for volunteers for weekday lunch shifts! We distribute 700 meals a day Monday-Friday at 504 Grand Street (in front of Eastside Kosher), 12:30-2:00. Meals are available for anyone who needs them. If you can help, please contact Penina at  penina.seidman@gmail.com

Public Service Announcement:The 2020 U.S. Census is now underway, and we have learned that only about 50% of neighborhood residents have completed it. We strongly encourage you to fill it out if you have not yet done so. Please help ensure our neighborhood gets the funds it deserves by making sure you and your family and friends get counted. More information at www.2020census.gov
Another nature photo from the Slater/Schwartzberg family.


Cute photos are making us smile during these difficult days. Submit a photo of your own cute kid, pet, or plant to be included in a future newsletter!
Staying Connected While Apart
Even when we're apart, we are still a community. We encourage people to check in with one another by phone and email, so that social distancing does not become a time of isolation. Pick one or two "Stanton buddies" and check in weekly with your buddies!

While logged in to your account on the Stanton Street Shul website, you have access to the membership directory, including contact information for members and friends of the shul. You also have the ability to edit your own listing and, if you prefer, to hide your information so that it does not appear in the public directory. If you have any difficulty, please email Jessica Spector, membership committee chair.  

Here's another way to stay connected: Head over to our new Stanton Street Shul Group on Facebook to chat with other congregants, share LES news, quarantine parenting tips, recipes, a class you may have heard about, how you are doing, and what help you might need. 
{{shulcloud_footer_left}}
{{shulcloud_footer_right}}
Wed, December 1 2021 27 Kislev 5782