Weekly Newsletter
The Stanton Street Shul Weekly Newsletter: Shabbat Mevarchim / Re'eh
| | |
| --- | --- |
| Author | |
| Date Added | |
| Automatically create summary | |
| Summary | |
Week of August 14, 2020 / 24 Av 5780
Shabbat Shabbat Mevorachim Chodesh Elul
/ Parashat Re'eh 
Dear Friend,

How are you? In these challenging times, if there is any way the Stanton Street Shul can support you and your loved ones, please email us. 
WEEKLY SCHEDULE (VIRTUAL via Computer or Phone)
Erev Shabbat, August 14 (24 Av)
7:15p
Pre-Shabbat Kabbalat Shabbat on Zoom
7:36p Candle Lighting
Shabbat, August 15: Shabbat Mevarchim, Re'eh (25 Av)
8:37p Shabbat Ends
8:52p Communal 
Havdalah on Zoom
Monday, August 17 (27 Av)
7:30p
Rachel Frazer's Class on Sefer Shoftim (Ends at 8:30p) 
via ZOOM
Meeting ID: 835 5117 2681; Dial in phone number: (929) 205-6099


Tuesday, August 18 (28 Av)
5:30p
Rabbi Joe Wolfson's Weekly Zoom Shiur (Ends at 6:30p) 
via ZOOM
Meeting ID: 869 1718 3883; Dial in phone number: (929) 205-6099
Thursday, August 20: Rosh Chodesh Elul (Av 30)
9:30
JOFA's Women-Led Shacharit for Rosh Chodesh Elul.
Click here for more info and to register
 (registration required)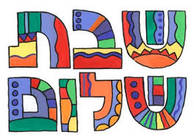 Pre-Shabbat Kabbalat Shabbat
Fridays at 7:15pm (ends before candlelighting)

Come together for davening as we prepare to welcome Shabbat in our own homes.


Community Havdalah
Motzei Shabbat, 15 mins after Shabbat ends


​​​​​​​Gather post-Shabbat to connect and transition from Shabbat into the new week.
Mazal tov to Laura and Sam Weisblatt, and big brother Yishai, on the birth of baby boy #2!

Refuah shleimah to board member Barry Feldman, who is recovering from a fall. 

Thank you to all who attended the virtual proba (rabbinic tryout) with Rabbi Leead Staller. Check your email for a brief feedback questionnaire which will be sent out to you by the Rabbinic Search Committee in the coming days! 

Misheberach: We pray that all who are sick may have a full recovery. To add a name to our communal misheberach prayer list,

email us

.

Volunteer Opportunity: Help Distribute Meals to LES Community Members (M-F 12:30-2:00 pm): Looking for human interaction and to do good for the world? We are looking for volunteers for weekday lunch shifts! We distribute 700 meals a day Monday-Friday at 504 Grand Street (in front of Eastside Kosher), 12:30-2:00. Meals are available for anyone who needs them. If you can help, please contact Penina at  penina.seidman@gmail.com.



Another nature photo from the Slater/Schwartzberg family.


Cute photos are making us smile during these difficult days. Submit a photo of your own cute kid, pet, or plant to be included in a future newsletter!
Public Service Announcement: The 2020 U.S. Census is now underway, and we have learned that only about 50% of neighborhood residents have completed it. We strongly encourage you to fill it out if you have not yet done so. Please help ensure our neighborhood gets the funds it deserves by making sure you and your family and friends get counted. More information at www.2020census.gov
__________________________________


Israel Awareness Committee

Support of Israel is embedded in the Shul's Mission Statement. We read the Prayers for the State of Israel and for the Welfare of the Israel Defense Forces each Shabbat morning, but little attention has been paid to developing stronger ties to the Jewish State.
We recognize an ever increased campaign to attack the country politically, economically and physically. Also the increasing number of anti-Semitic attacks
occuring locally, nationally and internationally are frighteningly disturbing.
At this time we are gauging interest within our community with the intent of forming a new committee that will address these growing threats, but also will
celebrate the culturally rich, ethnically diverse and miraculous Jewish State.
If you are interested in participating in a virtual Zoom meeting to discuss these issues and to begin defining future goals and objectives, then please respond to
info@stantonshul.com.
SPONSOR A CLASS
Remarkably, one of the benefits of the COVID-19 pandemic has been the expansion of The Stanton Street Shul's educational programming. Please consider sponsoring a class in honor of oneself, the Shul, a yahrzeit, an anniversary, a birthday, or in the name of a friend or someone who sustains the Shul with their hard work.  

Sponsorships begin at $36, but there is no maximum. Give as your heart desires.  
All sponsorships benefit the Shul and are very much appreciated. 
Rabbi Joe Wolfson, Rabbi of The Bronfman Center at NYU, is serving as The Stanton Street Shul's Virtual Rabbi through August. 

Rabbi Joe offers a weekly ZOOM shiur every Tuesday night, 5:30-6:30pm.
Meeting ID: 869 1718 3883
Call in Number: 1 (929) 205-6099

He also writes a weekly dvar Torah for our newsletter (scroll down for this week's) and is available to answer congregants' questions.


__________________________________


Rachel Frazer Leads a Class on Sefer Shoftim (Book of Judges) - MONDAYS

Rachel Frazer offers an insightful, intelligent and novel approach to the Book of Judges (Sefer Shoftim). After the death of Joshua, as the new nation of Israel is struggling with external and internal threats, a series of unlikely, charismatic leaders emerge. Rachel's weekly study group will highlight a different personality/"judge" every week, including Deborah and Samson.

Please bring your questions, your previous knowledge and your intellectual curiosity for a stimulating evening.

Now on MONDAY nights at 7:30pm via ZOOM
To join by phone, call 1-929-205-6099 and use Meeting ID: 835 5117 2681

Bring a Tanach to follow along or find the Book of Judges online at sefaria.org or alhatorah.org. If you don't have the text, just come anyway. 
__________________________________


REGISTER for STANTON STREET SHUL INAUGURAL BOOK CLUB

In these Covid days, we are forced to connect with one another through various on-line means, and most of us are missing the kinds of conversation that one has when face-to-face. To bridge that gap, and to bring us together now, and in anticipation of our eventual reopening, The Stanton Street Shul is debuting the SSS Book Club.

The first book we will be reading and discussing is The Price of Whiteness, by Eric L. Goldstein. Given the current turmoil in our country, we thought it important to begin an exploration of race in America, and the place of the Jews in a world divided along the lines of black and white.

We have not yet chosen our second book, but it would be interesting to continue our reading on race and racial justice. I (Phyllis) am personally inclined to read fiction or a memoir; Jules Lester's book on becoming a Jew, Lovesong, comes to mind, but we would like to get suggestions for the next book from members.
 
So that we can get a rough head count, please let us know if you are interested in joining the SSS Book Club. We will announce a start date as soon as we have enough people signed up. You can CLICK HERE TO SIGN UP.
__________________________________


From JOFA, An Upcoming Webinar: "The Unfolding of Modern Orthodoxy in America and in Israel? Is Change Really Happening?"

Monday, August 31, 2020 at 12:00pm EDT

Moderated by Rabbi Asher Lopatin, Executive Director of the Jewish Community Relations Council/AJC, and featuring:
Rabbi Daniel Landes, Director of YASHRUT; 
Daphne Lazar Price, Executive Director of the Jewish Orthodox Feminist Alliance (JOFA); and 
Rabbi Avram Mlotek, an American Open Orthodox rabbi, cantor, writer and actor. 

Please register for the Zoom webinar at this link .
__________________________________


To listen to a recording of Jewish Art with Richard McBee's class on July 15th, click HERE. This class covered David Wander's "Holocaust Haggadah" and Art & Auschwitz.
Parshat Re'eh - A Command To Not Believe In Miracles
by Rabbi Joe Wolfson

A number of years ago, a great teacher of mine, Rav Yoel Bin Nun, taught a class which presented a number of verses in our parsha as key to understanding the book of Devarim as a whole:

כִּֽי־יָק֤וּם בְּקִרְבְּךָ֙ נָבִ֔יא א֖וֹ חֹלֵ֣ם חֲל֑וֹם וְנָתַ֥ן אֵלֶ֛יךָ א֖וֹת א֥וֹ מוֹפֵֽת׃ וּבָ֤א הָאוֹת֙ וְהַמּוֹפֵ֔ת אֲשֶׁר־דִּבֶּ֥ר אֵלֶ֖יךָ לֵאמֹ֑ר נֵֽלְכָ֞ה אַחֲרֵ֨י אֱלֹהִ֧ים אֲחֵרִ֛ים אֲשֶׁ֥ר לֹֽא־יְדַעְתָּ֖ם וְנָֽעָבְדֵֽם׃ לֹ֣א תִשְׁמַ֗ע אֶל־דִּבְרֵי֙ הַנָּבִ֣יא הַה֔וּא א֛וֹ אֶל־חוֹלֵ֥ם הַחֲל֖וֹם הַה֑וּא כִּ֣י מְנַסֶּ֞ה יְהוָ֤ה אֱלֹֽהֵיכֶם֙ אֶתְכֶ֔ם לָדַ֗עַת הֲיִשְׁכֶ֤ם אֹֽהֲבִים֙ אֶת־יְהוָ֣ה אֱלֹהֵיכֶ֔ם בְּכָל־לְבַבְכֶ֖ם וּבְכָל־נַפְשְׁכֶֽם׃

When there appears among you a prophet or a dreamer and he gives you a sign or a wonder, saying, "Let us follow and worship another god"—whom you have not experienced—even if the sign or portent that he named to you comes true, do not heed the words of that prophet or that dreamer. For the LORD your God is testing you to see whether you really love the LORD your God with all your heart and soul (Devarim 13:2-4).

Said Rav Yoel, a person who has absorbed the book of Shemot cannot understand these verses. For when, in Shemot, Moshe asks God how Pharoah or the people will know to listen to him as he tells them of God's message, the answer that he is given is exactly what the verses in Devarim prohibit: he will be given signs and wonders, a stick that turns into a snake or an arm which becomes leprous, and through these signs Pharoah and the people will understand that his message is true.

Devarim introduces a wholly new philosophy, captured in these verses. Religious arguments are not to be conducted with references to signs, wonders and miracle workers. Moshe's staff which has been ever present from Shemot through Bamidbar - splitting seas, striking rocks, ending plagues - is completely absent from the book of Devarim. Rather, the book of Devarim is exactly that - a book of words - Eleh HaDevarim - where the power of Moshe's speech takes the place of any miracles. 

It is brit hitbagrut - a covenant of coming of age. In Bamidbar, the Jewish people are compared to a child. The sages describe Israel leaving Sinai as "tinok she'barach m'beit hasefer" - like a child running away from school. When Moshe complains to God that he is not a mother to be breastfeeding this people, his complaint is that this people are exactly like small children - happy in the moment that their parent showers them with love and makes their presence known, but distraught as soon as the parent withdraws or any difficulty is encountered. Devarim is a book of growing up - a new generation who will need the spiritual hardiness to survive in a world without miracles.

The sages of the mishna gave expression to this anti-magic tradition inherited from the book of Devarim. Commenting upon the story in Shemot where Moshe aids the Jewish people in their battle against Amalek by raising his hands to heaven, the mishna states:

וְהָיָה כַּאֲשֶׁר יָרִים משֶׁה יָדוֹ וְגָבַר יִשְׂרָאֵל וְגוֹ' (שמות יז), וְכִי יָדָיו שֶׁל משֶׁה עוֹשׂוֹת מִלְחָמָה אוֹ שׁוֹבְרוֹת מִלְחָמָה. אֶלָּא לוֹמַר לְךָ, כָּל זְמַן שֶׁהָיוּ יִשְׂרָאֵל מִסְתַּכְּלִים כְּלַפֵּי מַעְלָה וּמְשַׁעְבְּדִין אֶת לִבָּם לַאֲבִיהֶם שֶׁבַּשָּׁמַיִם הָיוּ מִתְגַּבְּרִים. וְאִם לָאו, הָיוּ נוֹפְלִין

"And it came to pass, when Moses held up his hand Israel prevailed" etc. (Exodus 17:1).
Did the hands of Moses wage war or break [Israel's ability] to wage war? Rather this teaches that as long as Israel would look upwards and subject their hearts to their Father in heaven they prevailed, and if not they fell. (Mishna Rosh HaShanna 3:9).

Although a straightforward reading of the verses may well imply some supernatural causation between Moshe's raised hands and Israel's victory, the mishna establishes a firmly symbolic reading: the raised hands served to remind Israel of the cause they were fighting for.

This approach, establishing a commitment to our tradition and beliefs which does not depend on miracles, provides a protection against wonders worked by miracle men. The teacher in the cheder asks the students: 'Did Jesus walk on water? 'Of course not', they reply. 'And if he did', the teacher continues, 'would it make the slightest bit of difference?'

Rabbi Yosef Shlomo Kahaneman (1886-1969) was educated in the yeshivot of Europe, and had founded the Ponovezh yeshiva in Lithuania before the destruction of European Jewry. In Mandate-era Palestine he had stood on a hilltop outside of Tel Aviv and sworn that on the sand dunes he would build a city of Torah - what became modern day Bnei Brak - where he would refound Ponovezh. As a key architect of the post-Holocaust Hareidi world his credentials are second to none. And yet, Rav Kahaneman would recount that once as a young man he had heard Leon Trotsky speak when he visited the town, exhorting the masses to commit themselves to Communism and revolution. He had heard Trotsky speak once, and if he had heard him speak twice, said Rav Kahaneman, he would have left the yeshiva and followed him.

"When there appears among you a prophet or a dreamer and he gives you a sign or a wonder, saying, 'Let us follow and worship another god'—whom you have not experienced—even if the sign or portent that he named to you comes true, do not heed the words of that prophet or that dreamer."

{{shulcloud_footer_left}}
{{shulcloud_footer_right}}
Sun, June 20 2021 10 Tammuz 5781