Weekly Newsletter
The Stanton Street Shul Weekly Newsletter: Shabbat Shoftim
| | |
| --- | --- |
| Author | |
| Date Added | |
| Automatically create summary | |
| Summary | |
Week of August 21, 2020 / 1 Elul 5780
Shabbat Shoftim
Dear Friend,

How are you? In these challenging times, if there is any way the Stanton Street Shul can support you and your loved ones, please email us. 
WEEKLY SCHEDULE (VIRTUAL via Computer or Phone)
Erev Shabbat, August 21 (1 Elul)
7:00p
Pre-Shabbat Kabbalat Shabbat on Zoom
7:26p Candle Lighting
Shabbat, August 22: Shabbat Shoftim (2 Elul)
8:26p Shabbat Ends
8:45p Communal 
Havdalah on Zoom
Monday, August 24 (4 Elul)
7:30p
Rachel Frazer's Class on Sefer Shoftim (Ends at 8:30p) 
via ZOOM
Meeting ID: 835 5117 2681; Dial in phone number: (929) 205-6099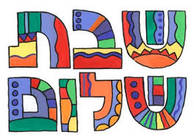 Pre-Shabbat Kabbalat Shabbat
Fridays at 7:00pm (ends before candlelighting)

Come together for davening as we prepare to welcome Shabbat in our own homes.


Community Havdalah
Motzei Shabbat, 15 mins after Shabbat ends


​​​​​​​Gather post-Shabbat to connect and transition from Shabbat into the new week.
Mazal tov to Laura and Sam Weisblatt, and big brother Yishai, on the birth of baby boy #2!

Refuah shleimah to board member Barry Feldman, who is recovering from a fall. 

Thank you to all who attended the virtual proba (rabbinic tryout) with Rabbi Leead Staller. Check your email for a brief feedback questionnaire sent by the Rabbinic Search Committee in the coming days! 

Please also take the time to respond to the High Holidays survey asking about your comfort level with inside versus outside services and your likeliness to attend.

Misheberach: We pray that all who are sick may have a full recovery. To add a name to our communal misheberach prayer list,

email us

.
Hudson Valley barn photo from the Slater/Schwartzberg family.


Submit a photo to be included in a future newsletter!
Public Service Announcement: The 2020 U.S. Census is now underway, and we have learned that only about 50% of neighborhood residents have completed it. We strongly encourage you to fill it out if you have not yet done so. Please help ensure our neighborhood gets the funds it deserves by making sure you and your family and friends get counted. More information at www.2020census.gov
Volunteer Opportunity: Help Distribute Meals to LES Community Members (M-F 12:30-2:00 pm): Looking for human interaction and to do good for the world? We are looking for volunteers for weekday lunch shifts! We distribute 700 meals a day Monday-Friday at 504 Grand Street (in front of Eastside Kosher), 12:30-2:00. Meals are available for anyone who needs them. If you can help, please contact Penina at  penina.seidman@gmail.com.
NEW Israel Awareness Committee
Support of Israel is embedded in the Shul's Mission Statement, but scant attention has been paid to developing stronger ties to the Jewish State.
We recognize an ever increasing campaign to attack Israel politically, economically and physically, and simultaneously we are witnessing an unprecedented increase in anti-Semitism locally, nationally and internationally.
At this time we are gauging community interest in forming a new committee that will address these issues, and at the same time celebrate as a community the culturally rich, ethnically diverse and miraculous Jewish State.
If you are interested in meeting (via ZOOM) to discuss these issues and define future goals and objectives, please write to jeff.katz48@gmail.com.
SPONSOR A CLASS
Remarkably, one of the benefits of the COVID-19 pandemic has been the expansion of The Stanton Street Shul's educational programming. Please consider sponsoring a class in honor of oneself, the Shul, a yahrzeit, an anniversary, a birthday, or in the name of a friend or someone who sustains the Shul with their hard work.  

Sponsorships begin at $36, but there is no maximum. Give as your heart desires.  
All sponsorships benefit the Shul and are very much appreciated. 
C L A S S  S P O N S O R S!
Jeff Katz is sponsoring Rachel Frazer's shiur this week in memory of his mother Evelyn Katz Chava bat Aaron v'Shlemah on her 17th Yahrzeit.

Margie Segal is sponsoring Rabbi Wolfson's September 1st class in honor of all essential workers throughout the United States. 
Rabbi Joe Wolfson, Rabbi of The Bronfman Center at NYU, is The Stanton Street Shul's Virtual Rabbi through September. 

Rabbi Joe offers a weekly shiur and dvar torah (scroll down for this week's.)
This Tuesday's shiur is CANCELLED as the Rabbi is on vacation. 


Rachel Frazer Leads a Class on Sefer Shoftim (Book of Judges) - MONDAYS

Rachel Frazer offers an insightful, intelligent and novel approach to the Book of Judges (Sefer Shoftim). After the death of Joshua, as the new nation of Israel is struggling with external and internal threats, a series of unlikely, charismatic leaders emerge. This week Rachel will cover Shimshon Part 3, Micah and Pilegesh B'Givah.

MONDAY nights at 7:30pm via ZOOM
To join by phone, call 1-929-205-6099 and use Meeting ID: 835 5117 2681
REGISTER for STANTON STREET SHUL INAUGURAL BOOK CLUB
During these COVID days, most of us are missing face-to-face conversation. To bridge that gap, we are forming The Stanton Street Shul (SSS) Book Club. JOIN HERE! 

Our first book is The Price of Whiteness, by Eric L. Goldstein. Given the current turmoil in our country, we thought it important to begin an exploration of race in America, and the place of the Jews in a world divided along the lines of black and white.
From JOFA, An Upcoming Webinar: "The Unfolding of Modern Orthodoxy in America and in Israel? Is Change Really Happening?"

Monday, August 31, 2020 at 12:00pm EDT

Moderated by Rabbi Asher Lopatin, ED of Jewish Community Relations Council/AJC, and featuring:
Rabbi Daniel Landes, Director of YASHRUT; 
Daphne Lazar Price, ED of Jewish Orthodox Feminist Alliance (JOFA); and 
Rabbi Avram Mlotek, an American Open Orthodox rabbi, cantor, writer and actor. 
Please register for the Zoom webinar at this link.
To listen to a recording of Jewish Art with Richard McBee's class on July 15th, click HERE. This class covered David Wander's "Holocaust Haggadah" and Art & Auschwitz.
Parshat Shoftim
by Rabbi Joe Wolfson

Towards the end of this week's parsha, a curious passage appears - that of the eglah arufa or decapitated calf. A murder has taken place and a body has been found outside of a city or town. No one knows the identity of the perpetrator. What is to be done?

The elders of the nearest town, together with the priests, are to take a young heifer down to a wadi. The heifer is to be decapitated, the elders are to wash their hands over it and pronounce the following:

יָדֵ֗ינוּ לֹ֤א שפכה [שָֽׁפְכוּ֙] אֶת־הַדָּ֣ם הַזֶּ֔ה וְעֵינֵ֖ינוּ לֹ֥א רָאֽוּ׃כַּפֵּר֩ לְעַמְּךָ֨ יִשְׂרָאֵ֤ל אֲשֶׁר־פָּדִ֙יתָ֙ יְהוָ֔ה וְאַל־תִּתֵּן֙ דָּ֣ם נָקִ֔י בְּקֶ֖רֶב עַמְּךָ֣ יִשְׂרָאֵ֑ל 

Our hands did not shed this blood, nor did our eyes see it done. Absolve, O LORD, Your people Israel whom You redeemed, and do not let guilt for the blood of the innocent remain among Your people Israel. (Devarim 21:7-8)

Many are the interpretations, both rationalist and mystical, of this strange ritual - the likeness of which does not appear anywhere else in the Torah, but the most powerful and meaningful to my mind, is that given by the great Rav Yechiel Michel Tukochinsky (1871-1955).

Rav Tukochinsky, who had spent many years as the head of Jerusalem's hevra kadisha, spent the first half of the 1940s writing his seminal work on Jewish mourning, Gesher HaChayim (Bridge Of Life). In his introduction to the work (which I have translated here), he speaks of the impact of writing a work on such a topic at a time:

of a most terrible war, the like of which has never been seen before. A war that broke the definition of what war is, and has become a global catastrophe, where nations and peoples are at war not only through their armies, but one involving entire countries and their residents, killing, murdering, exploding, destroying and wiping out all existence

This war, reflects Rav Tukochinsky, is the direct result of humanity's loss of faith in its purpose, where all of her accumulated wisdom "now serves only to increase destruction and devastation, using all of his knowledge to invent all sorts of ways to speedily wipe out the masses of mankind!"

What can be the meaning of a work on the topic of Jewish mourning at such a time? To answer this question, Rav Tukochinsky turns to our parsha and our question - the meaning of the eglah arufa ritual. Take note, he writes: our holy Torah placed these laws specifically in the middle of the laws of warfare (between the passage of 'when you go out to war against your enemies' at the end of Parshat Shoftim, and the passage of 'when you go out to war' at the beginning of Ki Tetze), to show us that even, and especially, and a time when you are obligated to protect yourself, and to kill and to spill the blood of enemies, do not let the value of life, even then, be a minor thing in your eyes. And the whole Torah of Israel in its entirety comes to teach us the great value of life and its purposes. And all of its commandments and teachings, demonstrate how to make the most of life and through them to fulfill the command of 'and you shall choose life' (Devarim 30:19).

Rav Tukochinksy concludes:

The difficulties of life in general, and of the wars of life in particular, cause man to forget not only his value, but also his essence and (the reason for) his existence. Not only does he not ask himself why and for what does he live and exert himself, he does not even realise that he is alive. Remembering the day of death, even if only in a superficial manner, reminds man that he is alive, and this memory has the power to open his eyes to the immense goodness and light which is hidden in life.

In the early days of the Corona virus it was common to hear of individual victims of the pandemic and their stories. In recent months however, these personal narratives have been replaced by figures and statistics.

If the eglah arufa inspired Rav Tukochinsky in the dark days of World War II to reflect upon the value of an individual life even in the midst of so much loss of life, may they inspire us again in this moment where such enormous loss of life can cause us to forget the value of each individual.
{{shulcloud_footer_left}}
{{shulcloud_footer_right}}
Sun, June 20 2021 10 Tammuz 5781