Weekly Newsletter
The Stanton Street Shul Weekly Newsletter: Shabbat Ki Tavo
| | |
| --- | --- |
| Author | |
| Date Added | |
| Automatically create summary | |
| Summary | |
Week of September 4, 2020 / 15 Elul 5780
Shabbat Ki Tavo
OUR SHUL IS OPENING!
JOIN US ON SHABBAT MORNING, SEPTEMBER 12th
Please join us to celebrate Shabbat Nitzavim-Vayelech with a Torah reading on September 12th. Services begin at 10:00 AM and will end at 11:45. Please enter the sanctuary through the main staircase by 10am. The Shul doors will be closed soon after services begin.

There will be no dvar torah and a minimum of announcements. We have secured a minyan for this service. Mordecai Silver, our baal koreh will open and close the ark and raise and tie the Torah, completing all required Torah related tasks. Aliyot will be given out, but brachot should be said from below the bimah.

Pre-registration is required. Those in attendance should wear a mask, sit in assigned seats that are socially-distanced, sing in moderate tones, and refrain from shaking hands and embracing others or congregating in the vestibule or aisles of the sanctuary. Hand sanitizer and masks will be available. After using the bathroom, please use the Clorox wipes to refresh the room. The beit medrash and the kitchen will be closed. If you are ill or feel vulnerable, please do not attend. 

Check next week's newsletter for details on High Holidays programming.
WEEKLY SCHEDULE (VIRTUAL via Computer or Phone)
Erev Shabbat, September 4 (15 Elul)
6:35p
Pre-Shabbat Kabbalat Shabbat on Zoom
7:04p Candle Lighting
Shabbat, September 4: Shabbat Shoftim (16 Elul)
8:02p Shabbat Ends
8:20p Communal 
Havdalah on Zoom
Yahrzeit for Murray Nusbaum, Husband of Risa Gerstein

(

NOTE DATE CHANGE

) Thursday, September 10 (21 Elul) 
5:30-6:30p Rabbi Joe Wolfson's parsha shiur 
via ZOOM
.
To participate by phone, call 1-929-205-6099 and enter Meeting ID: 869 1718 3883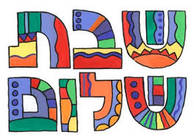 Pre-Shabbat Kabbalat Shabbat
Fridays at 6:35pm (ends before candlelighting)

Come together for davening as we prepare to welcome Shabbat in our own homes.


Community Havdalah
Motzei Shabbat, 15 mins after Shabbat ends


​​​​​​​Gather post-Shabbat to connect and transition from Shabbat into the new week.
Parshat Ki Tavo
by Rabbi Joe Wolfson

Karl Marx once famously said, "history repeats itself, first as tragedy and then as farce."

What does this mean for Elul? Each year we repeat the same prayers, and the same tunes. We say sorry to people we have wronged and we commit ourselves to making things better in the future. And yet, and yet - we know that a year hence we will be repeating the same prayers and expressing the same regrets. Do the high holidays repeat themselves first as tragedy and then as farce? The beginning of our parsha contains part of an answer.

The parsha begins...

וְהָיָה֙ כִּֽי־תָב֣וֹא אֶל־הָאָ֔רֶץ אֲשֶׁר֙ יְהוָ֣ה אֱלֹהֶ֔יךָ נֹתֵ֥ן לְךָ֖ נַחֲלָ֑ה וִֽירִשְׁתָּ֖הּ וְיָשַׁ֥בְתָּ בָּֽהּ׃

When you enter the land that the LORD your God is giving you as a heritage, and you possess it and settle in it.

Finally, after forty years of wandering, forty years of hunger, thirst, heat and cold, desert tribes and ever present dangers, finally some rest, some menucha. A patch of land to call one's own. Where one can sit under the vine and watch the sun descend over the valleys and mountains.

But no. The very next verse
וְלָקַחְתָּ֞ מֵרֵאשִׁ֣ית ׀ כָּל־פְּרִ֣י הָאֲדָמָ֗ה אֲשֶׁ֨ר תָּבִ֧יא מֵֽאַרְצְךָ֛ אֲשֶׁ֨ר יְהוָ֧ה אֱלֹהֶ֛יךָ נֹתֵ֥ן לָ֖ךְ וְשַׂמְתָּ֣ בַטֶּ֑נֶא וְהָֽלַכְתָּ֙ אֶל־הַמָּק֔וֹם אֲשֶׁ֤ר יִבְחַר֙ יְהוָ֣ה אֱלֹהֶ֔יךָ לְשַׁכֵּ֥ן שְׁמ֖וֹ שָֽׁם׃

you shall take some of every first fruit of the soil, which you harvest from the land that the LORD your God is giving you, put it in a basket and go to the place where the LORD your God will choose to establish His name.

Velakachta… vehalachta… You shall take and you shall go to the place where God chooses.

If in the first verse - veyashavta - you shall settle and dwell, in the second verse - vehalachta - you shall go. Forty years of journeying have not resulted in arrival. Even in the land of Israel the journey continues. We are forbidden to think we have arrived at our destination. As the Jewish bard of downtown Manhattan once said, "anyone who ain't busy being born is busy dying."

Constant movement. Not just in a physical sense, but in a spiritual and religious one too. That is the message of this time of year. Returning to check in on ourselves and asking ourselves... 'Have we changed?' 'Have we progressed or have we slipped?' Teshuva, in the Jewish understanding, is not about a before and after - a vision on the road to Damascus. It is the phrase we use to describe being on a perpetual journey throughout our lives. The Yamim Nora'im are designed as a unique opportunity to check in on that journey of our life - to make sure that we have moments of consciousness and insight along the path.


Save TWO DATES:

Important Membership Meeting:
We are gathering 

via ZOOM

for current members to cast a vote with regard to the hiring of Rabbi Leead Staller. Sunday, September 13th, 9:30am-10am. To join by phone, call 1 929 205 6099 and enter Meeting ID: 890 0835 4260

In Person Shabbat Services! 
Join us for in-person, socially-distanced Shabbat

Nitzavim-Vayelech abbreviated 

services on the morning of September 12th from 10:00 to 11:45am.
We will enter through the main entrance at 10am sharp.

Masks are required.

 Please pre-register by clicking

 

here

.



Selichot night service Motzei Shabbat at 10pm will be available in the Shul and

via Zoom

.


 
Misheberach: We pray that all who are sick may have a full recovery. To add a name to our communal misheberach prayer list,

email us.




A roll of moss carpet on the forest floor. Taken near Fleischmanns, Catskills, New York by Jill Slater
NEW Israel Awareness Committee
Support of Israel is embedded in the Shul's Mission Statement, but scant attention has been paid to developing stronger ties to the Jewish State.
We recognize an ever increasing campaign to attack Israel politically, economically and physically, and simultaneously we are witnessing an unprecedented increase in anti-Semitism locally, nationally and internationally.
At this time we are gauging community interest in forming a new committee that will address these issues, and at the same time celebrate as a community the culturally rich, ethnically diverse and miraculous Jewish State.
If you are interested in meeting (via ZOOM) to discuss these issues and define future goals and objectives, please write to jeff.katz48@gmail.com.
Stanton Street Shul Book Club
First Meeting: September 24, 2020, 7:00-8:00 PM
Discussion of Chapters 1-4 of  The Price of Whiteness: Jews, Race, and American Identity, by Eric L. Goldstein. A zoom link will be sent out two days before the meeting. (The second half of the book will be discussed on October 22. After that, the book club will meet regularly on the 4th Tuesday of each month at 7:00 PM unless chaggim interfere.)

CLICK HERE TO JOIN THE BOOK CLUB! ​​​​​​​
SPONSOR A CLASS
Remarkably, one of the benefits of the COVID-19 pandemic has been the expansion of The Stanton Street Shul's educational programming. Please consider sponsoring a class in honor of oneself, the Shul, a yahrzeit, an anniversary, a birthday, or in the name of a friend or someone who sustains the Shul with their hard work.  

Sponsorships begin at $36, but there is no maximum. Give as your heart desires.  
All sponsorships benefit the Shul and are very much appreciated. 
Rabbi Joe Wolfson, Rabbi of The Bronfman Center at NYU, is The Stanton Street Shul's Virtual Rabbi through September. 

Rabbi Joe offers a weekly shiur and dvar torah included in each newsletter and leads a weekly shiur via ZOOM at 5:30pm. Tune in this week on Thursday night. To participate by phone, call 1-929-205-6099 and enter Meeting ID: 869 1718 3883
Polish Expression Since the 17th Century 
A new class series taught by David Deutsch
Mondays, 7pm through September 21
via ZOOM or to join by phone, call 1-929-205-6099 and enter Meeting ID: 898 4464 9960

It is probably fair to say that in the modern Ashkenazi nomenclature of 'How Good or Bad Societies Are for the Jews,' few have a worse reputation than Polish society.  But as the above expression suggests, there may be more to the story than most Jews imagine. In four classes, I will review Polish-Jewish relations since the 17th century, and how that reputation--deserved or otherwise--developed. Particular focus will be given to relationships shaped by larger trends or events.

September 7th: Polish-Jewish Relations in the Interwar Period, 1918-39, will look at how Jews interacted both with Poles and the Polish state in the multinational republic that came into existence after World War I.

September 14th: Poles, Jews and Others during WWII, will look at the complicated interaction between rival ethnic groups and authoritarian regimes in what had been Poland.

September 21st: Jews in Poland since WWII, will look at the vicissitudes of Jewish life in two new Polands--one, a communist Poland in the decades after WWII, the other a non-communist Poland in the decades since the Iron Curtain came down.


Stanton Kids Event Coming Up!!
Sunday, September 13th, 10:00-10:30am
Get Ready for the High Holidays!
with Morah Aliza and Morah Leslie
featuring songs, movement, stories, and a snack.
Via ZOOM
To listen to a recording of Jewish Art with Richard McBee's class on July 15th, click HERE. This class covered David Wander's "Holocaust Haggadah" and Art & Auschwitz.
{{shulcloud_footer_left}}
{{shulcloud_footer_right}}
Sun, June 20 2021 10 Tammuz 5781