Weekly Newsletter
The Stanton Street Weekly Newsletter: Parashat Beshalach, Shabbat Shira
| | |
| --- | --- |
| Author | |
| Date Added | |
| Automatically create summary | |
| Summary | |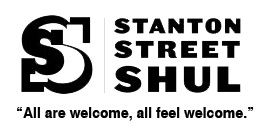 ​​​​​​​
Week of January 29th, 2021
16 Shevat 5781
​​​​​​​Parashat Beshalach, Shabbat Shira
Erev Shabbat January 29th (16 Shevat)
4:52p Candle Lighting
Shabbat Vaera, January 30th (17 Shevat)
9:30a Shabbat Services IN SHUL
Register Here
5:54p Shabbat Ends. Gut Vuch and Shavua Tov!
6:15p Havdalah FROM YOUR HOME TO OURS 
via ZOOM

Monday, February 1st (19 Shevat)
7p Part Two of David Deutch's Lecture Series
via ZOOM


Tuesday, February 2nd (20 Shevat)
7p - 8p Parshat haShavuah Beshalach with Rabbi Leead Staller 
via ZOOM


Wednesday, February 3rd (21 Shevat)
7p - 8:15p Rabbi Leead Staller's Tefillah shiur 
via ZOOM
Scroll down for class and event details.
Thank you to this week's DONORS
We are grateful to have such a committed community
The following congregants contributed to the Mishloach Manot 2021 Project:
Richard Bell • Rebecca Betensky & Jeremy Newberger • Dara Freed • Dana Friedman • Jeff Katz • Phyllis & Paul Ruffer
Moshe Bloxenheim in honor of his parents, Rav Chaim and Sonia Bloxenheim
Jeff Katz and Phyllis Ruffer for General Donations in honor of Rabbi Leead & Shoshana's impressive cooking class 
Talor Trusty for General Donations in honor of Marc Schwartzberg
COVID Protocols
As cases rise nationally, and New York City tightens restrictions, we reemphasize the need to abide by the CDC guidelines. If you feel sick, please stay at home. If you attend in-person services, please wear a mask and register for services in advance. Thank you everyone for your cooperation as we all work together to ensure a safe service. 
​​​​​​From Your Home to Ours
Stanton's ZOOMing Havdallah

Let's celebrate the end of Shabbat and the beginning of the work week together!
ZOOM IN at 6:15pm on Saturday night
Please invite your friends and neighbors, and volunteer to lead us next week!
Because many of us are not able to attend shul in person, the Rabbi has agreed to share his shabbat morning drashah in advance. Here is the first half of it. To read the full drashah, click here and it will take you to what will become a rich archive of all of Rabbi Staller's drashot.  

Was Rambam a sinner?
While the question seems inflammatory, it is, in fact, one of hot debate over generations of the tradition. Of course, the label "sinner" might be hyperbole, as the sin in question is one very specific and niche prohibition found in this week's Parashah. As the Jews are about to cross the Dead Sea and escape Egypt, Moses tells them (14:13):

כִּ֗י אֲשֶׁ֨ר רְאִיתֶ֤ם אֶת־מִצְרַ֙יִם֙ הַיּ֔וֹם לֹ֥א תֹסִ֛יפוּ לִרְאֹתָ֥ם ע֖וֹד עַד־עוֹלָֽם׃
"For as you see Egypt today, you shall not see it ever again." 

While this verse does not seem like the typical form in which commandments are given in the Torah– really more of a general observation about the state of destruction that is about to befall Egypt– our Rabbis actually learn this verse to be a prohibition. More specifically, this verse is learned as the basis of a Torah prohibition for a Jew to live in Egypt. The Yerushalmi in Succah records our Passuk as one of three instances of this prohibition in the Torah, and the Bavli (Succah 51b), expanding on that idea, explains that the large and thriving Jewish community of Alexandria was wiped out for violating this prohibition by living in Egypt. 
If that's the case, and there is a prohibition to live in Egypt, does that make Rambam– as well as rabbinic greats such as the Radvaz hundreds of years later, and Rav Ovadiah Yosef in our own time– sinful for having lived in Egypt? In fact, the Sefer Kaftor UFerach, a fourteenth century rabbinic work about the land of Israel, quotes in the name of Rambam's grandson that Rambam himself would regularly amend his own signature with the preface, "he who violates three prohibitions every day." According to this shocking account of the Kaftor UFerach, Rambam himself agreed that his life decision was sinful, but nonetheless continued living in Egypt! ...continued

Click HERE to read the Rabbi's full Drasha
Misheberach: We pray that all who are sick may have a full recovery. To add a name to our communal misheberach prayer list, email us. 

We wish Mr. Jay Kitainik, Yechiel Ben Ita, the father of Neil Kitainik, a speedy and full recovery.

This week, David Deutsch who commemorated his father's yahrzeit on 14 Shevat, brought together our first in-person maariv and shacharit minyanim since last Purim! Thank you to all who joined us, and yashar koach to David for spearheading and leading the minyanim.
SPONSOR A CLASS
Please sponsor a virtual class in honor of oneself, the Shul, a yahrzeit, an anniversary, a birthday, or in the name of a friend or someone who sustains the Shul with their hard work.  Sponsorships begin at $36, but there is no maximum. All sponsorships benefit the Shul and are very much appreciated. 
Cooking with Rabbi Leead & Shoshana in honor of Tu b'shevat was a wild success and the treat of the season. Within an hour and a half, and very limited counter space, the rabbi whipped up salt encrusted baked delicata squash with spicy petita salsa sauce, a Sheva Minim salad with feta cheese, and a fruit tart with a graham cracker crust. The piece de resistance was not the dessert but a short drusha on the holiday itself. Rabbi Leead shared pro tips as well, including insights on the chemistry and physics of the cooking process. A recording is available on Stanton Street's YouTube channel, along with many other classes and shiurim.
Stay tuned for upcoming cooking classes!
Rabbi Leead Staller hosts 
Parshat haShavuah Beshalach
Tuesday, February 2nd, 7:00 - 8:00pm via ZOOM
To join by phone, dial 1-(929) 205 6099 and enter Member ID: 847 9509 7605

AND Tefillah Shiur
Wednesday, February 3rd, 7:00-8:15pm via ZOOM
To join by phone, dial 1-(929) 205 6099 and enter Member ID: 894 9535 0094
David Deutsch's Three-Part Lecture Series: 
From Antisemitism to Extermination - the Evolution of Nazi Jewish Policy

Mondays at 7:00pm via ZOOM

Although it is believed by many that the Final Solution was the culmination of a decades-long plan on the part of the Nazi leadership, the consensus of modern historians is that it arose out of wartime circumstances.

January 25th Germany and Hitler's Antisemitism: The Place of Jews in Weimar Germany and the Nazi Consciousness
February 1st Judenfrei: Nazi Jewish Policy in the 1930's
February 8th German Military Ambitions, Failures, and the Adoption of the Final Solution

To participate by phone, dial 1 929 205 6099 and enter Meeting ID: 845 3085 7476


Be Happy! It's Adar

Women's Tefillah Group Rosh Chodesh Services
February 12th at 8am via ZOOM
By women for women. To lead any part of the service, email us. 
By phone, dial 1 929 205 6099 and enter Meeting ID: 852 1655 6353
Sponsorships available at $36 or higher.
Solving Mysteries in Megillat Esther:
Whatever Happened to Vashti?

February 18th at 8pm 
Sandra Rapoport will explore Biblical storytelling, the historical context of the Megillah, and the different approaches of the Jerusalem and Babylonian Talmuds to Vashti and the legends surrounding her fate. Ms. Rapoport will then read from her latest novel, The Queen & The Spymaster which tells the story of Vashti, and solves the biblical mystery.
Sandra E. Rapoport is an attorney, an award-winning author of four books, Resident Scholar in Law and Bible at Harvard.
Click here to order your copy of The Queen & The Spymaster at a special 20% discount.​​​​​​​
Artemisia: Esther and Women
Richard McBee's Art Talk

February 22nd at 7pm
Richard McBee discusses Artemisia Gentileschi's Esther Before Ahasuerus in the Metropolitan Museum of Art--a paradigmatic example of this 17th century female artist's oeuvre. More than a quarter of her paintings aggressively depict Jewish heroines in a Baroque era rock-star career. We shall explore her feminist Jewish treasures.
The Weekly Chesed Roundup
Looking for a local or remote chesed opportunity this week?
Here are some ways you can help individuals in need:

Sign up
for volunteer opportunities with Repair The World
Participate
in a volunteer project with New York Cares
Donate
 food or clothes to The Bowery Mission
Feed the hungry
with City Harvest (for folks under 65)
Volunteer
at a food bank with Food Bank for NYC
Take care of the earth
by volunteering with GrowNYC
Take action
for NYC refugees and asylum seekers with HIAS
​​​​​​​
Knit and send a winter hat
to an IDF soldier. If you have knit a hat, please get your hat to member 
Ellen Silverstein
and she will get them to Israel

--brought to you by our Chesed/Social Action Committee
COMMUNITY ONLINE EVENTS & RESOURCES
{{shulcloud_footer_left}}
{{shulcloud_footer_right}}
Wed, December 1 2021 27 Kislev 5782