Weekly Newsletter
The Stanton Street Weekly Newsletter: Shabbat Korach
| | |
| --- | --- |
| Author | |
| Date Added | |
| Automatically create summary | |
| Summary | |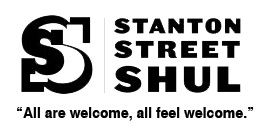 ​​​​​​​
Week of June 11th, 2021
1 Tammuz 5781
​​​​​​​Shabbat Korach
Erev Shabbat June 11th: Rosh Chodesh Tammuz (1 Tammuz)
8a Women's Tefillah Group Rosh Chodesh Services via ZOOM
7:00p Kabbalat Shabbat IN SHUL
8:09p Candle Lighting

Shabbat Korach, June 12th (2 Tammuz)
9:30a Shabbat Services IN SHUL
10:30a StantonKids Shabbat in Siempre Verde Garden
9:18p Shabbat Ends. Gut Vuch and Shavua Tov!
9:30p Havdalah FROM YOUR HOME TO OURS via ZOOM

Monday, June 14th (4 Tammuz) 
Yahrzeit:
Father of Paul Silverstein: Irving A. Silverstein
Father of Paul Ruffer: Milton Ruffer

Tuesday, June 15th (5 Tammuz)
7p - 8:15p Rabbi Leead Staller's Parshat HaShavuah Shiur via ZOOM

Wednesday, June 16th (6 Tammuz)
7p - 8:15p Rabbi Leead Staller's Tefillah Shiur via ZOOM

Thank you to this week's DONORS
We are grateful to have such a committed community

ZOOM Gala Donors:
Platinum
Jessica & Stu Loeser • Phyllis & Paul Ruffer
Gold
Ethan Ellenberg • Jeff Katz • Jackie & Andrew Klaber • Mona & Steven Klaber • Marc Schwartzberg & Jill Slater • Margie Segel • Ellen & Paul Silverstein • Julie Wolfe & Michael Gordon
Silver
Rivky & David Friedman • Alvin Goldstein • Alan Schwartz & Michael Sarid • April Stewart & Paul Klausner • Patricia & Mitchell Udell
Bronze
Raanan Agus • Peretz Berk & Eric Leung • Rebecca Betensky & Jeremy Newberger • Moshe Bloxenheim • Lawrence Friedman • Barry Feldman • George Kleiner • Sharon Lebewohl • Phoebe & Richard McBee • Shua Mermelstein • Lina Morales • Michael Rochlin • Sixth Street Community Synagogue • Jessica Spector & Raffi Abelson • Aaron Senior
Household Tickets
Alexis Adler • Richard Bell • Gavriel Bellino • Dory & William Bergman • Yoni Cooper • Aliza & David Deutsch • Celia & Robert Honig Rosenberg • Kressel Housman • Robert Jacobs • Steve Kay • Neil Kitainik • Fran Meyers • Amir Nakash • Diane & Jerry Reich • Steve Reich • Solomon Sauerhaft • David Wander & Diana Halperin • John Wieder
Young Households
Joshua Blachorsky • Brina Chu • Dana Friedman • Lindy Keiser • Elissa Sampson • Corrine Shmuel & Rabbi Joe Wolfson • Felix Wolf
Name Listing for Journal
Shelley & Shel Abelson • Shlomo Ashkenazy • Jeremy Blumenfeld & Patricia Davies • Judy Josephs • Sharon Lebewohl • Asher Levitzky • Donna Lipman • Phoebe & Richard McBee • Daniel Messing • Sarah Morrissey • Joel Moses • Cheryl Palgon • Sarah & Yitzchak Ratner • Beryl Rosenberg • Yechiel Schwab • David Silverman • Ruthie & Joel Simon • Cohen & Sinensky Family • David Stein • Yona Verwer • Barbara & Sheldon Wieder • Dolores & Gordon Wine • Nancy Wolfson Moche • Tanima Wyszkowski & Jacob Hartz • John Zuraw
AND
Dana Friedman Membership
Ellen & Paul Silverstein Patron Membership
Aliza & David Deutsch Kiddush Sponsorship for Max's Graduation
Maxbetter Vizelburg Rabbi's Discretionary Fund
Diane Hodges • Leslie Levinson • Neal Picker General Donation
Leibel Rozner in Honor of Alvin Goldstein
From Your Home to Ours
Stanton's ZOOMing Havdallah
Let's celebrate the end of Shabbat and the beginning of the work week together!
ZOOM IN at 9:30pm on Saturday night
Please invite your friends and neighbors, and volunteer to lead us next week!
Drasha 

Perhaps one of the most surprising elements of the story of Korach and his rebellion against Moshe is how little Korach actually says, given that he has an entire Parshah named after him. While we read about Korach leading different factions of the Jewish people against Moshe and Aharon, and of course we hear Korach's rallying cry and campaign slogan– Ki Kol HaEidah Kulam Kedoshim, for all of the nation is holy– we hardly hear another word from him in the episodes that follow. Living in an era of loud personalities, gaudy rallies, and aggressive social media campaigning, it's hard to imagine how Korach could have possibly created a coalition of followers with one catchy slogan?

Thankfully, Chazal are also bothered by this surprising silence, and they fill in the gaps of what Korach said in a Midrash quoted by Rashi. According to Chazal, Korach put on a public show of challenging Moshe's authority in order to win over his followers. Korach pulled out a garment completely dyed blue with Tekhelet– the blue dye that we learned in last week's Parshah is supposed to color one of the strings of Tzitzit– and asked Moshe: Talit SheKulah Tekhelet Chayiv BeTzitzit, is a garment that is fully blue obligated in the Mitzvah of Tzitzit? In other words, Korach confronts Moshe with a facetious Halakhic question in an attempt to undermine Moshe's religious authority. Is a blue garment obligated to have a blue string attached to its corners to fulfill Tzitzit? 

However, while Chazal's imagining of the events fills in some details, it raises many more questions. First of all, why was this challenge against Moshe's authority so effective? Was there a large mob of anti-Tzitzit protestors who were chomping at the bit to abolish fringed garments? It seems like a relatively inconsequential halakhic point to weaponize against the leader who took the Jewish people out of Egypt and brought them to Har Sinai? Secondly, of all the various Halakhic difficulties and inconsistencies all of us struggle with in our daily lives, why did Korach pick Tzitzit as the line of attack against Moshe? Was it just a random example? There's 613 Mitzvot to target, and it seems odd Korach would pick this one in particular?... continued

Click HERE for an archive of Rabbi Staller's Drashot
Misheberach: We pray that all who are sick may have a full recovery. To add a name to our communal misheberach prayer list, email us. 

Yahrzeit: Father of Paul Silverstein: Irving A. Silverstein; Father of Paul Ruffer: Milton Ruffer

Refuah shelama to Diana Halperin who is recovering from hip replacement surgery and recuperating at home. Best to David Wander, her able attendant.
And to David Chu who underwent hip replacement surgery. Best to David and Leslie.

Security Protocols for Entering Shul:
At all times as a security precaution, please close the gate behind you and use the code to enter the door on the right side of the building. If you do not know the code, knock and someone will let you in.
For our health and that of our city, country and world -- 
get vaccinated!
Walk-in vaccines are now available throughout the city. Or speak to your doctor. Or call the main vaccine hotline for NYC: 877-VAX-4NYC or 877-829-4692. Or visit https://vaccinefinder.nyc.gov/ or  https://www.turbovax.info/


Rosh Chodesh
Women's Tefillah Group Services via ZOOM
Friday morning, June 11th at 8am
Join by Phone: 1(929) 205 6099 and enter Member ID: 852 1655 6353
StantonKids
Shabbat Services
This Saturday!
June 12th at 10:30
Siempre Verde Garden
(across the street from shul)
with Morah Aliza
{{shulcloud_footer_left}}
{{shulcloud_footer_right}}
Sun, October 24 2021 18 Cheshvan 5782