Weekly Newsletter
The Stanton Street Weekly Newsletter: Shabbat Matot-Masei
| | |
| --- | --- |
| Author | |
| Date Added | |
| Automatically create summary | |
| Summary | |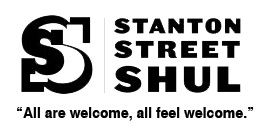 ​​​​​​​
Week of July 9th, 2021
29 Tammuz 5781
​​​​​​​Shabbat Matot-Masei
Erev Shabbat July 9th (29 Tammuz)
7:00p Kabbalat Shabbat IN SHUL
8:11p Candle Lighting

Shabbat Matot-Masei, Rosh Chodesh Menachem Av July 10th (1 Av)
9:30a Shabbat Services IN SHUL
9:18p Shabbat Ends. Gut Vuch and Shavua Tov!
9:30p Havdalah FROM YOUR HOME TO OURS via ZOOM

Tuesday, July 15th (4 Av)
7p - 8:15p Rabbi Leead Staller's Parshat HaShavuah Shiur via ZOOM

Wednesday, July 16th (5 Av)
7p - 8:15p Rabbi Leead Staller's Tefillah Shiur via ZOOM

From Your Home to Ours
Stanton's ZOOMing Havdallah
Let's celebrate the end of Shabbat and the beginning of the work week together!
ZOOM IN at 9:30pm on Saturday night
Please invite your friends and neighbors, and volunteer to lead us next week!
Thank you to this week's DONORS!
We are grateful to have such a committed community.

Talia and Alexander Stadtmauer Rabbi's Discretionary Fund
Aliza and David Deutsch Family Membership Renewal
Drasha 
In recent years, 'sanctuary city' has become one of those political buzzwords that signifies a highly partisan issue, as local governments assert their independence from federal intrusion. First, there were sanctuary cities for undocumented immigrants, which bore the nearly-satirical recent response of establishing "sanctuary cities" where COVID restrictions will not be enforced, and most recently, sanctuary cities were federal gun laws will not be enforced. It's clear that this sense of "sanctuary" is a local shelter and reprieve from the federal government itself, as local communities assert their individual values, for better or worse, in the face of federal coercion. 

But when we look at this week's Parshah, we find that the biblical origin of a sanctuary city, the Ir Miklat, is not a local protection from the federal government, but, in fact, exactly the opposite. The biblical Cities of Refuge represent a governmentally sanctioned form of protection against the emotional responses and whims of individual citizens and locales. One of Moshe's last commandments before the Jewish people begin their campaign to enter and conquer Israel, the cities of refuge are established to protect accidental killers from the vengeful passions of a victim's surviving family members. While the Torah empowers the victim's family to seek revenge and redeem the blood of their loved one by killing the accidental murderer, it also establishes Arei Miklat as safe havens, where the accidental murderer can hide in safety.

Lest one think that the Torah is giving people a free pass to kill others without consequence, the standard for qualifying for an Ir Miklat is notably high. Not only must the murder have been accidental and unintentional, but it must not have been easily foreseeable or preventable. If there is substantial evidence of negligence, then the Torah does not protect against the vengeful surviving family members. Thus, for example, the Gemara in Makkot rules that if someone was chopping wood and the axe head flew off their axe and killed someone, they would not be eligible to seek refuge in an Ir Miklat, for they were negligent by not checking their equipment beforehand to make sure it was safely secured. However, if a safely secured axe is being used to cut wood and a splinter of wood unpredictably breaks off and kills someone, then such an unusual and unforeseeable circumstance would grant the woodcutter access to the protection of an Ir Miklat... continued here.

Click HERE for an archive of Rabbi Staller's Drashot
Misheberach: We pray that all who are sick may have a full recovery. To add a name to our communal misheberach prayer list, email us. 

Refuah shelama to Alvin Goldstein; and to Joel Moses who underwent surgery and is recuperating.  

Baruch Dayan Ha'Emet We have watched the unspeakable tragedy that has unfolded in Miami Beach. We are gripped with sorrow. May the memories of the victims be for a blessing, and may the valiant rescuers be forever in our gratitude.

The Stanton Street Shul COVID PROTOCOLS
(as of June 30, 2021)
We care deeply about the safety of our community. 
Any attendee who is not vaccinated must wear a mask.
Masks are optional for fully vaccinated attendees. 
Please be considerate of the health of our community.

Security Protocols for Entering Shul:
At all times as a security precaution, please use the code to enter the door on the right side of the building. If you do not know the code, knock and someone will let you in.
"No Fear: A Rally in Solidarity With The Jewish People"
this coming Sunday July 11th at 1pm in DC.

The national event, hosted by UJA's key nonprofit partners, will feature Elisha Wiesel, chairman of Israeli fintech startup vendor The Floor and the only child of Elie Wiesel; UJA's Pearl and Ira Meyer scholar-in-residence, Rabbi Menachem Creditor; and other prominent voices in our community speaking up and speaking out against antisemitism.

UJA is sponsoring free buses from Manhattan, Long Island, Brooklyn and Westchester. 
REGISTER HERE FOR FREE ROUND-TRIP BUSSING
For our health and that of our city, country and world -- 
get vaccinated!
Walk-in vaccines are now available throughout the city. Or speak to your doctor. Or call the main vaccine hotline for NYC: 877-VAX-4NYC or 877-829-4692. Or visit https://vaccinefinder.nyc.gov/ or  https://www.turbovax.info/
Sunday, July 25th: Moishe House is opening downtown and we will host an event with them to celebrate. Stay tuned for details. 
Sunday, August 1st: Save the Date for our Annual General Membership Meeting in person and via ZOOM. 
Sunday, August 8th: Women's Tefillah Group Rosh Chodesh Elul Services in-person(!) with live shofar blowing, collation, and live-ZOOM-streaming. Stay tuned for more details. 
{{shulcloud_footer_left}}
{{shulcloud_footer_right}}
Sun, August 14 2022 17 Av 5782