Weekly Newsletter
The Stanton Street Weekly Newsletter: Shabbat Chazon Parashat Devarim
| | |
| --- | --- |
| Author | |
| Date Added | |
| Automatically create summary | |
| Summary | |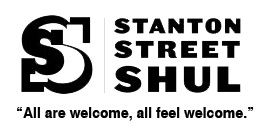 ​​​​​​​
Week of July 16th, 2021
7 Av 5781
​​​​​​Parashat Devarim ​Shabbat Chazon
Erev Shabbat July 16th (7 Av)
7:00p Kabbalat Shabbat IN SHUL
8:07p Candle Lighting

Shabbat Chazon, Erev Tisha B'Av July 17th (8 Av)
9:30a Shabbat Services IN SHUL
8:24p Tisha B'Av Fast Begins 
9:13p Shabbat Ends (no leather shoes, bathing, annointing etc.) 
9:30p Maariv and Eichah In-person and via ZOOM 

Tisha B'Av Sunday July 18th (9 Av)
(Note: Tefillin are not worn at Shachrit, but rather, Mincha instead)
9:20a Latest Shema
9:30a Shachrit In-Person and via ZOOM
10:30 Explanatory Kinnot via ZOOM (Note: Reach out to the Rabbi if you'd like to explain a Kinnah)
1:01p Chatzot and Tisha B'Av Shiur via ZOOM
1:38p Mincha
9:03p Fast Ends
9:10p Havdalah
From Your Home to Ours
Stanton's ZOOMing Havdallah
Let's celebrate the end of Shabbat and the beginning of the work week together!
ZOOM IN at 9:30pm on Saturday night
Please invite your friends and neighbors, and volunteer to lead us next week!
Thank you to this week's DONORS!
We are grateful to have such a committed community.

Richard Bell • Donna Chazonov • Jackie & Andrew Klaber • Alan Schwartz • Jessica Spector & Raffi Abelson • Felix Wolf Membership Dues
Annual Membership Drive
Become a Member of The Stanton Street Shul
If you are already a member, it's time to renew your membership for the new calendar year at our shul. Please consider increasing your membership level.
If you are not a member, please consider joining!!
Our next General Membership meeting is August 1st in-person and via ZOOM.
We'd love to have you.
Our community welcomes you, or welcomes you back, with outstretched arms. 

Drasha 
"Three prophesied with the word "Eikha" – Moshe, Yeshayahu, and Yirmeyahu. Moshe said: "How [eikha] can I myself alone bear your cumberance" (Devarim 1:12); Yeshayahu said: "How [eikha] has the faithful city become a harlot" (Yeshayahu 1:21); Yirmeyahu said: "How [eikha] does the city sit solitary" (Eikha 1:1).

R. Levi said: This may be likened to a matron who had three friends. One saw her in her happiness, one in her recklessness, and one in her disgrace. Thus, Moshe saw Israel in their glory and happiness and said: "How can I myself alone bear your cumberance." Yeshayahu saw them in their recklessness and said: "How has the faithful city become a harlot." Yirmiyahu saw them in their disgrace and said: "How does the city sit solitary." (Eikha Rabba 1:1)

We just read Parshat Devarim and Haftorat Chazon, the traditional Shabbat readings for the Shabbat before Tisha B'Av. This year in particular, the connection to Tisha B'Av dominates our Shabbat experience, as the fast of Tisha B'Av begins before Shabbat even ends, the one instance of communal fasting on Shabbat! Given that the anxiety of fasting is upon all of us, I'm sure many of us were particularly attuned to the connections linking our Torah reading, the Haftorah, and Megillat Eichah which we will read together later tonight. All of them prominently feature an unusual word– a refrain that really embodies the season: Eichah. Moshe complains how can he carry the burden of the Jewish people alone, Yeshayahu rebukes "how has this city become a harlot," and Jeremiah laments "how can Jerusalem sit alone." Clearly these three sections are linked together via the unusual use of the word Eichah, the rallying call for the observance of Tisha B'Av... continued here.

Click HERE for an archive of Rabbi Staller's Drashot
Misheberach: We pray that all who are sick may have a full recovery. To add a name to our communal misheberach prayer list, email us. 

Refuah shelama to Alvin Goldstein; and to Joel Moses who underwent surgery and is recuperating.  

Happy Birthday to Leslie Levinson!
Happy Anniversary Rivky & David Friedman!

Kiddush Kashrut Policy:
We're thrilled to have had over two months now of Kiddushes, thanks to the generous donations of many Stanton Members, and the hard work of Risa and the Kiddush committee (the Fress-capades Food Committee).We have sponsorship packages available, but if you want to cook yourself, use an outside caterer, or bring something special for Kiddush, please discuss the Kashrut with the Rabbi first. Our Kashrut policy is that any food that bears a Hechsher on the CRC Kashrut List may be brought for Kiddush as long as it is sealed. For any other items, please speak to the rabbi first. 

The Stanton Street Shul COVID PROTOCOLS
(as of June 30, 2021)
We care deeply about the safety of our community. 
Any attendee who is not vaccinated must wear a mask.
Masks are optional for fully vaccinated attendees. 
Please be considerate of the health of our community.

Security Protocols for Entering Shul:
At all times as a security precaution, please use the code to enter the door on the right side of the building. If you do not know the code, knock and someone will let you in.
For our health and that of our city, country and world -- 
get vaccinated!
Walk-in vaccines are now available throughout the city. Or speak to your doctor. Or call the main vaccine hotline for NYC: 877-VAX-4NYC or 877-829-4692. Or visit https://vaccinefinder.nyc.gov/ or  https://www.turbovax.info/
Rabbi Leead's Weekly Shiurim will be on summer hiatus as the Rabbi uses this period to prepare for the upcoming year! Please feel free to review any of our old classes on the Shul youtube account, and of course, everyone is always welcome to reach out to the Rabbi to talk Torah anytime! 

Sunday, July 25th: Moishe House is opening downtown and we will host an event with them to celebrate. Stay tuned for details. 
Sunday, August 1st: Save the Date for our Annual General Membership Meeting in person and via ZOOM. 
Sunday, August 8th: Women's Tefillah Group Rosh Chodesh Elul Services in-person(!) with live shofar blowing, collation, and live-ZOOM-streaming. Stay tuned for more details. 
{{shulcloud_footer_left}}
{{shulcloud_footer_right}}
Sun, August 14 2022 17 Av 5782