Weekly Newsletter
The Stanton Street Weekly Newsletter: Shabbat Nachamu Parshat Vaetchanan
| | |
| --- | --- |
| Author | |
| Date Added | |
| Automatically create summary | |
| Summary | |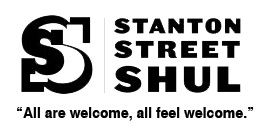 ​​​​​​​
Week of July 23th, 2021
14 Av 5781
​​​​​​Parashat Vaetchanan ​Shabbat Nachamu
Tu B'Av
Erev Shabbat July 23rd (14 Av)
7:00p Kabbalat Shabbat IN SHUL
8:02p Candle Lighting

Shabbat Nachamu, Tu B'Av, July 24th (15 Av)
9:30a Shabbat Services IN SHUL
9:07p Havdalah
From Your Home to Ours
Stanton's ZOOMing Havdallah
Let's celebrate the end of Shabbat and the beginning of the work week together!
ZOOM IN at 9:30pm on Saturday night
Please invite your friends and neighbors, and volunteer to lead us next week!
Thank you to this week's DONORS!
We are grateful to have such a committed community.

Brenda & Robert Fahn • Judith Hinkle • Jeff Katz • Phyllis & Paul Ruffer • Rabbi David Whiman & David Zucker Membership Dues 
Malka Percal Gala and Donation in honor of Marc, Jeff and Paul
Peretz Berk & Erik Leung • Judith Hinkle Kiddush Sponsorship
Neil Picker General Donation

Annual Membership Drive
Become a Member of The Stanton Street Shul
If you are already a member, it's time to renew your membership for the new calendar year at our shul. Please consider increasing your membership level.
If you are not a member, please consider joining!!
Our next General Membership meeting is August 1st in-person and via ZOOM.
We'd love to have you.
Our community welcomes you, or welcomes you back, with outstretched arms. 
Drasha 
While Torah reading might be prime sleeping time for many, every once in a while there's a Passuk or paragraph so famous or gripping that it wakes up the room. Undoubtedly, in our Parashah, even the sleepiest Stantonite must have been jarred awake earlier when Mordecai read out loud perhaps the most liturgically well-known verse in the entire Torah: Shema Yisrael Hashem Elokeinu Hashem Achad. For those who were jarred awake and are missing out on that Kriyat HaTorah nap, worry not, for thankfully there's always the Rabbi's Drashah. But for those who are stilled gripped, I want to try and understand the centrality of the Shema as it appears in our Parashah.

We just read over Tisha BAv how Rebbe Akiva established the tradition of reciting Shema on one's death bed– a clear statement of it's significance as a mantra and centering theological statement. In our Wednesday night Tefillah class, we discussed from a Halakhic perspective how Shema fits into the structure of Tefillah, and the important role it plays in our structured prayer. But in terms of the lived experience– the cultural place Shema has taken outside of formal prayer, as we see in Rebbe Akiva's story, for example– I don't think the significance is obvious. 
​​​​​​​
On the flip side of things, Rav Tzadok MeiLublin, in the first piece of his commentary on Mesechet Brachot, Tzidkat HaTzaddik, has a sharp observation about our early indoctrination into the importance of the Shema. Rav Tzaddok points out that, given that in Judaism, the calendar date begins at night time, then upon halakhically turning 12 or 13 the night of their Bar or Bat Mitzvah, the first Mitzvah any Jewish boy or girl fulfills in their life as an obligated adult is that of the nighttime Shema. In other words, while Rebbe Akiva shows us that Shema might be the last thing many Jews say in their adult life, Reb Tzaddok points out it's also the first. Being a Chasidic master, Rav Tzadok assumes that everything, even the uncodified and seemingly unintentional lived experiences that Judaism creates, must be a meaningful part of the divine mission. Thus, Rav Tzadok assumes that it is not mere coincidence, but rather, by design that Jewish children become initiated into adulthood, and the obligations that carries, via their recitation of the Shema. While Rav Tzaddok gives his own explanation as to why that's the case, I want to go in a slightly different direction.... continued here.

Click HERE for an archive of Rabbi Staller's Drashot
Misheberach: We pray that all who are sick may have a full recovery. To add a name to our communal misheberach prayer list, email us. 

Refuah shelama to Alvin Goldstein.

Kiddush Kashrut Policy:
We're thrilled to have had over two months now of Kiddushes, thanks to the generous donations of many Stanton Members, and the hard work of Risa and the Kiddush committee (the Fress-capades Food Committee).We have sponsorship packages available, but if you want to cook yourself, use an outside caterer, or bring something special for Kiddush, please discuss the Kashrut with the Rabbi first. Our Kashrut policy is that any food that bears a Hechsher on the CRC Kashrut List may be brought for Kiddush as long as it is sealed. For any other items, please speak to the rabbi first. 

The Stanton Street Shul COVID PROTOCOLS
(as of June 30, 2021)
We care deeply about the safety of our community. 
Any attendee who is not vaccinated must wear a mask.
Masks are optional for fully vaccinated attendees. 
Please be considerate of the health of our community.

Security Protocols for Entering Shul:
At all times as a security precaution, please use the code to enter the door on the right side of the building. If you do not know the code, knock and someone will let you in.
For our health and that of our city, country and world -- 
get vaccinated!
Walk-in vaccines are now available throughout the city. Or speak to your doctor. Or call the main vaccine hotline for NYC: 877-VAX-4NYC or 877-829-4692. Or visit https://vaccinefinder.nyc.gov/ or  https://www.turbovax.info/
Rabbi Leead's Weekly Shiurim will be on summer hiatus as the Rabbi uses this period to prepare for the upcoming year! Please feel free to review any of our old classes on the Shul youtube account, and of course, everyone is always welcome to reach out to the Rabbi to talk Torah anytime! 
Sunday, July 25th at 3pm at our shul: Moishe House Young Professionals Event (but all are welcome) celebrating their new downtown location. Click here to register!
Sunday, August 1st: Save the Date for our Annual General Membership Meeting In-Person and via ZOOM. 
Sunday, August 8th: Women's Tefillah Group Rosh Chodesh Elul Services in-person(!) with live shofar blowing, collation, and live-ZOOM-streaming. Stay tuned for more details. 
{{shulcloud_footer_left}}
{{shulcloud_footer_right}}
Sun, August 14 2022 17 Av 5782