Weekly Newsletter
The Stanton Street Weekly Newsletter: Shabbat Eikev
| | |
| --- | --- |
| Author | |
| Date Added | |
| Automatically create summary | |
| Summary | |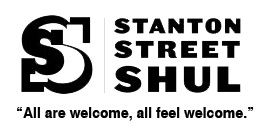 ​​​​​​​
Week of July 30th, 2021
21 Av 5781
​​​​​​Shabbat Eikev
Erev Shabbat July 30th (21 Av)
7:00p Kabbalat Shabbat IN SHUL
7:56p Candle Lighting

Shabbat Eikev July 31st (22 Av)
9:30a Shabbat Services IN SHUL
8:59p Havdalah

Sunday August 1st (23 Av)
10a Annual General Membership Meeting in-person and via ZOOM
From Your Home to Ours
Stanton's ZOOMing Havdallah
Let's celebrate the end of Shabbat and the beginning of the work week together!
ZOOM IN at 9:30pm on Saturday night
Please invite your friends and neighbors, and volunteer to lead us next week!
Thank you to this week's DONORS!
We are grateful to have such a committed community.

Shelly and Shel Abelson • Peretz Berk & Erik Leung • Ethan Ellenberg • Ira Helf • Edith Honig • Mona & Stephen Klaber • George Kleiner • David Silverman Membership Dues 
Ellen & Paul Silverstein In Honor of the 50th Anniversary of Diane & Jerry Reich
Annual Membership Meeting
Sunday, August 1st at 10am
In-person and via ZOOM
All are welcome to attend.
Hear details on the year to come at Stanton. Ask questions. Make suggestions. Play a role in the future of our shul. 
Note: Only Patron, Family, Individual, and Under35 Members will be able to vote and elect our new Board of Trustees. 
Annual Membership Drive
Become a Member of The Stanton Street Shul
If you are already a member, it's time to renew your membership for the new calendar year.
Please consider increasing your membership level.
If you are not a member, please consider joining!!
We'd love to have you.
We welcome you with outstretched arms!
Drasha 
"Why should you not hate the stranger? – asks the Torah. Because you once stood where he stands now… I made you into the world's archetypal strangers so that you would fight for the rights of strangers – for your own and those of others, wherever they are, whoever they are, whatever the colour of their skin or the nature of their culture, because though they are not in your image – says G-d – they are nonetheless in Mine. There is only one reply strong enough to answer the question: Why should I not hate the stranger? Because the stranger is me."
- Rabbi Sacks

Rabbi Sacks highlights the centrality of the command of Ahavat HaGer, loving the stranger, to the interpersonal ethic of the Torah. The very basis of empathy– our ability to understand the circumstances of the less fortunate and feel for them– is based in our own experience of pain and trauma. The fact that our ancestors suffered is not a license for us to dismiss the pain of others as less than our own, but rather, it serves as the very basis of the care and compassion we should feel in the present. Given that heavy significance, it's not surprising that the command to love the Ger/stranger appears multiple times in the Torah, and is thematically one of the most oft repeated themes throughout the latter books. 

What is surprising, though, is that despite the repeated command "to love the Ger," such as we find in our Parshah this week, according to the majority of rabbinic authorities, there is no ritualized Mitzvah to "love a Ger." The need to love converts and foreigners falls under other Mitzvot, like loving your neighbor and providing charity for your fellow man, but there is no standalone performance of "VeAhavtem Et HaGeir," and you shall love the stranger. Indeed, Maimonides, the great codifier of Mitzvot, sees Ahavat HaGer as a commandment so intuitive one has to ask why God would even command it. According to Maimonides and the majority of authorities, Ahavas HaGer primarily means: be nice to converts. ... continued here.

Click HERE for an archive of Rabbi Staller's Drashot
Misheberach: We pray that all who are sick may have a full recovery. To add a name to our communal misheberach prayer list, email us. 

Refuah shelama to Alvin Goldstein.

Kiddush Kashrut Policy:
We're thrilled to have had over two months now of Kiddushes, thanks to the generous donations of many Stanton Members, and the hard work of Risa and the Kiddush committee (the Fress-capades Food Committee).We have sponsorship packages available, but if you want to cook yourself, use an outside caterer, or bring something special for Kiddush, please discuss the Kashrut with the Rabbi first. Our Kashrut policy is that any food that bears a Hechsher on the CRC Kashrut List may be brought for Kiddush as long as it is sealed. For any other items, please speak to the rabbi first. 

The Stanton Street Shul COVID PROTOCOLS
(as of June 30, 2021)
We care deeply about the safety of our community. 
Any attendee who is not vaccinated must wear a mask.
Masks are optional for fully vaccinated attendees. 
Please be considerate of the health of our community.

Security Protocols for Entering Shul:
At all times as a security precaution, please use the code to enter the door on the right side of the building. If you do not know the code, knock and someone will let you in.
Our collaborative event with Moishe House last week was a wonderful success. Here are some photos from the tour around the LES lead by Rabbi Shua Mermelstein, one of our newer members. The tour began with The Stanton Street Shul!

For our health and that of our city, country and world -- 
get vaccinated!
Walk-in vaccines are now available throughout the city. Or speak to your doctor. Or call the main vaccine hotline for NYC: 877-VAX-4NYC or 877-829-4692. Or visit https://vaccinefinder.nyc.gov/ or  https://www.turbovax.info/
Rabbi Leead's Weekly Shiurim will be on summer hiatus as the Rabbi uses this period to prepare for the upcoming year! Please feel free to review any of our old classes on the Shul youtube account, and of course, everyone is always welcome to reach out to the Rabbi to talk Torah anytime! 
{{shulcloud_footer_left}}
{{shulcloud_footer_right}}
Sun, August 14 2022 17 Av 5782