Weekly Newsletter
The Stanton Street Weekly Newsletter: Shabbat Mevarchim Re'eh
| | |
| --- | --- |
| Author | |
| Date Added | |
| Automatically create summary | |
| Summary | |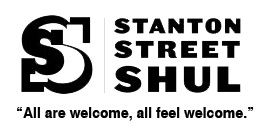 ​​​​​​​
Week of August 6th, 2021
28 Av 5781
​​​​​​Shabbat Mevarchim Re'eh
Erev Shabbat August 6th (28 Av)
7:00p Kabbalat Shabbat IN SHUL
7:48p Candle Lighting

Shabbat Re'eh August 7th (29 Av)
9:30a Shabbat Services IN SHUL
8:50p Havdalah

Sunday, Rosh Chodesh August 8th (1 Elul)
9:30a Women's Tefillah Group Rosh Chodesh Elul Services via ZOOM
From Your Home to Ours
Stanton's ZOOMing Havdallah
Let's celebrate the end of Shabbat and the beginning of the work week together!
ZOOM IN at 9:30pm on Saturday night
Please invite your friends and neighbors, and volunteer to lead us next week!
Thank you to this week's DONORS!
We are grateful to have such a committed community.

Dory & Billy Bergman • Rebecca Betensky & Jeremy Newberger Moshe Bloxenheim • Brina Chu • Barry Feldman • Tracy Fogel Diana Halperin & David Wander • Lindy Keiser • Sharon Lebewohl  Solomon Sauerhaft • Membership Dues 
Barry Feldman General Donations
Congratulations to Our Newest Trustees
and Thank You for Volunteering!
Mona Klaber, Lina Morales, and Jeremy Newberger

Congratulations to Re-elected Trustees
and Thank You for Your Service!
Peretz Berk, Barry Feldman, Risa Gerstein, Alvin Goldstein, Jeff Katz, Margie Segal, Jessica Spector, and Marc Schwartzberg

Welcome Back to Our Mid-Term Trustees
and Thank You for Your Service!
Paul Ruffer, Brina Chu, David Deutsch, Ethan Ellenberg, George Kleiner, and Ellen Silverstein

Congratulations to Our Officers
and Thank You for Your Service!
President Jeff Katz
Vice Presidents Paul Ruffer & Margie Segal
Treasurer and Financial Secretary Marc Schwartzberg
Recording Secretary Barry Feldman
Annual Membership Drive
Become a Member of The Stanton Street Shul
If you are already a member, it's time to renew your membership for the new calendar year.
Please consider increasing your membership level.
If you are not a member, please consider joining!!
We'd love to have you.
We welcome you with outstretched arms!
Drasha 
The apocryphal story goes that the Chasam Sofer made a decree that anyone who refuses to sign a Pruzbul, and thereby commit themself to pay back a loan even after Shemitah, should not get an Aliyah when we read Parshat Re'eih. Since today's Torah reading featured the prohibition of collecting debts after the sabbatical Shmitah year, anyone who failed to uphold that would be unfit to receive an Aliyah. While I looked far and wide for confirmation of this story and couldn't find it in any of his writings, they don't tell stories like that about you and me I guess? More to the point, with Rosh HaShanah around the corner and this coming Jewish year a Shmitah year, our Parshah seems particularly relevant as it teaches the cancellation of all outstanding loans every seventh year during Shmitah.

While the agricultural element of Shmitah is perhaps the more famous or well-known component of the biblical sabbatical, the economic component of forgiving loans is arguably the more relevant part of Shmitah for those of us living outside of Israel. While, instinctively, we all group these two elements of Shmitah together– the financial and the agricultural– it actually was not clear to Chazal that they should be grouped such. First of all, it's notable that, while the laws of agricultural Shemittah were learned in Parshat Behar, back in the book of Leviticus, these laws are taught much later in the book of Deuteronomy. Their presentation in the Torah suggests nothing to combine these distinct sets of laws other than the time period in which they fall out– every seventh year. The Midrash, quoted in the Gemara Gittin, asks if the laws of when Shmitat Karka– the land-based agricultural Shmitah– apply are the same for Shemtitat Kessafim– the financial sabbatical from collecting loans. Ultimately, the Gemara presents a Machloket with different opinions as to whether or not the agricultural Shmitah and the financial loan forgiveness exist as one joint entity, and therefore, whenever one applies the other should, or, if they are two independent Halakhot that just both happen to occur every seven years, and therefore, can be separated in terms of their applications. 
That said, it seems hard to imagine that these two laws are truly entirely separated. Is it truly coincidence that every seven years, both the land is supposed to lay fallow AND all lenders are supposed to forgive their loans?

Perhaps one way to understand this perspective is to understand that the coincidence of the agricultural and financial laws of sabbatical both applying every seven years is not a coincidence at all. However, by saying these two sets of laws are entirely separate and do not necessarily apply under the same circumstances, we may be acknowledging a pragmatic element of the Mitzvah of Shemitat Kessafim that does not exist in Shemitat Karka. The commandment to let the land lay fallow– while it has charitable economic side effects– is primarily an act of faith, as the Jewish people rely on God for their sustenance. The commandment to cancel loans every seven years, however, is not a financial act of reliance on God. Rather, it is a pragmatic recognition that if every seven years everyone is going to take a sabbatical from work, then every seven years there will be a huge loss of capital and a need to ease up on loan collection for the sake of the greater good and goals of the Torah. In other words, the Torah goals that created the need to leave the land fallow every seven years are entirely distinct and unique from the goals and considerations that lead God to cancel loans every seven years. They happen to be caused by one another, but they are are accomplishing entirely different things...continued here.

Click HERE for an archive of Rabbi Staller's Drashot
David and David in the News!
There is a great article featuring David Friedman and David Wander and their art,
in the Jewish Standard.
Misheberach: We pray that all who are sick may have a full recovery. To add a name to our communal misheberach prayer list, email us. 

Refuah shelama to Alvin Goldstein.

Kiddush Kashrut Policy:
We're thrilled to have had over two months now of Kiddushes, thanks to the generous donations of many Stanton Members, and the hard work of Risa and the Kiddush committee (the Fress-capades Food Committee).We have sponsorship packages available, but if you want to cook yourself, use an outside caterer, or bring something special for Kiddush, please discuss the Kashrut with the Rabbi first. Our Kashrut policy is that any food that bears a Hechsher on the CRC Kashrut List may be brought for Kiddush as long as it is sealed. For any other items, please speak to the rabbi first. 

The Stanton Street Shul COVID PROTOCOLS
(as of June 30, 2021)
We care deeply about the safety of our community. 
Any attendee who is not vaccinated must wear a mask.
Masks are optional for fully vaccinated attendees. 
Please be considerate of the health of our community.

Security Protocols for Entering Shul:
At all times as a security precaution, please use the code to enter the door on the right side of the building. If you do not know the code, knock and someone will let you in.
My Israel
In early June, I left New York and entered Israel where most COVID-19 restrictions had been lifted. The streets of Tel Aviv were throbbing with year-long pandemic shut ins. Cafes and restaurants were brimming with revelers. Cyclists, mobile scooters, and pedestrians with their dogs jammed the streets. The white sandy beaches were packed with lovers of sun and shore. In July I moved to Jerusalem, my home away from home, and found it more beautiful than ever. It is a city that is filled with nostalgia and regret. I feel an inexplicable intensity here that burns yet never is consumed. I am religiously comfortable here, even as the city has become increasingly haredi. Absent is the steady stream of bicycles, dogs, and scooters that is so irrepressibly Tel Aviv, although a proliferation of cars congests the roadways.
The two cities, 40 minutes apart by train, exist in separate universes. Yet despite the differences in pace and attitude there is a remarkable sense of happiness that permeates everyday life in these cities and throughout the country. People feel secure and act content even weeks after missiles filled the skies during the most recent war with the evil regime in Gaza. Such episodes punctuate the years here, but without losing a beat, Israelis returned to their lives, elected a new government and keep building in anticipation of the doubling of its population in a couple of decades. Everyday, new archeological treasures from our glorious history are uncovered. Everyday, new medical and technological advances are reported. Everyday, this democracy battles out in the public square all of the pressing societal and diplomatic issues in a generally unbiased media that tries to unite rather than divide this country. You have the sense that everything is expanding and big things, miraculous acts are happening before your eyes.
How could I have not enjoyed so enormously my days in Tel Aviv and Jerusalem? My entire identity is actualized in this amazing country. I visited new and favorite sites, made new friends and strengthened old ties. I prayed in the most sacred of places and davened in minyanim renowned for their extraordinary kavana. I felt, truly, the peace of Shabbat. Now I am relaxed and energized ready to enter into a New Year.
I end with one last impression. Thursday evening, friends and I joined hundreds of Israelis as we descended into the Gai Hinom Valley (Valley of Hell) situated deep between western Jerusalem and Mount Zion. The walls of the Old City loomed above us in the near distance as we entered into the biblically notorious valley where Canaanite children were passed through fire in a sacrificial ritual to their god Moloch. But this evening, healthy, happy Jewish children sang and danced to popular Israeli music and ran carefree in the valley. Children are sacred here and even secular families are having multiple children guaranteeing a strong Jewish future. Food vendors were doing a grand business and families enjoyed their evening meal spread out on blankets. The cool Jerusalem evening brought relief after a cloudless, hot summer's day. My group ascended and we made our way above to the cultural oasis known as the Cinematheque and enjoyed the rest of our evening at a sing-along watching West Side Story. A Jewish triumph!
I will welcome this my last Shabbat at the Western Wall of the destroyed Second Temple together with masses of faithful Shabbat observers.
In the days that follow I will mourn not being here. My very last prayer will be, as I walk backward from the Wall, to be worthy and able to return speedily to Jerusalem.

Jeff Katz and the Israel Awareness Committee
For our health and that of our city, country and world -- 
get vaccinated!
Walk-in vaccines are now available throughout the city. Or speak to your doctor. Or call the main vaccine hotline for NYC: 877-VAX-4NYC or 877-829-4692. Or visit https://vaccinefinder.nyc.gov/ or  https://www.turbovax.info/
Rabbi Leead's Weekly Shiurim will be on summer hiatus as the Rabbi uses this period to prepare for the upcoming year! Please feel free to review any of our old classes on the Shul youtube account, and of course, everyone is always welcome to reach out to the Rabbi to talk Torah anytime! 
{{shulcloud_footer_left}}
{{shulcloud_footer_right}}
Sun, August 14 2022 17 Av 5782