Weekly Newsletter
The Stanton Street Weekly Newsletter: Shabbat Ki Teitzei
| | |
| --- | --- |
| Author | |
| Date Added | |
| Automatically create summary | |
| Summary | |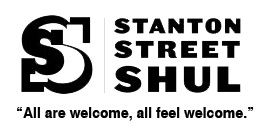 ​​​​​​​
Week of August 20th, 2021
12 Elul 5781
​​​​​​Shabbat Ki Teitzei
Erev Shabbat August 20th (12 Elul)
7:00p Kabbalat Shabbat IN SHUL
7:29p Candle Lighting

Shabbat Ki Teitzei August 21th (13 Elul)
9:30a Shabbat Services IN SHUL
8:29p Havdalah
High Holidays 5782

Registration and Proof of COVID Vaccination Required

Masks Required

Rosh Hashana I: 
Tuesday, September 7th / 1 Tishrei 
9am Services In Shul
Register Here
1:30 Communal Outdoor Shofar Blowing
on Attorney Street Cul de Sac

Rosh Hashana II: 
Wednesday, September 8th / 2 Tishrei 
9am Services In Shul
Register Here
1:30 Communal Outdoor Shofar Blowing
on Attorney Street Cul de Sac

Fast of Gedalia:
Thursday, September 9th / 3 Tishrei 
Fast begins at 5:22am
Fast ends at 7:34pm

Shabbat Shuva: 
Saturday, September 11th / 5 Tishrei 
9:30am Services in Shul
12pm Drasha following shabbat services,
Rabbi Leead and Shoshana's Courtyard
194 East 2nd Street
Register Here

Kol Nidre: 
Wednesay, September 15th / 9 Tishrei
6:15pm Services In Shul
Register Here
Fast begins at 6:26pm

Yom Kippur: 
Thursday, September 16th / 10 Tishrei
9am Services in Shul
Register Here
Fast ends at 7:22pm

Sukkot I:
Tuesday, September 21st / 15 Tishrei
9am Services in Shul
Register Here

Sukkot II: 
Wednesday, September 22nd / 16 Tishrei
9am Services in Shul
Register Here

Shabbat Chol HaMoed Sukkot:
Saturday, September 25th / 19 Tishrei
9am Services in Shul
Register Here

Shmini Atzeret:
Tuesday, September 28th / 22 Tishrei
9am Services in Shul
Register Here

Simchat Torah:
Wednesday, Septemerber 29th / 23 Tishrei
9am Services in Shul
Register Here


Please send a photo of your vaccine card to Jill or bring it to services. We will have someone at the door confirming proof of vaccinatioin. 
Annual Membership Drive
Become a Member of The Stanton Street Shul
If you are already a member, it's time to renew your membership for the new calendar year.
Please consider increasing your membership level.
If you are not a member, please consider joining!!
We'd love to have you.
We welcome you with outstretched arms!
Drasha 
In a famous scene from the West Wing, President Bartlet is struggling with a decision about whether or not to commute a death penalty sentence for a prisoner convicted of a drug crime. After a visit from his rabbi and a sermon montage about how the Torah does not command humans to seek vengeance, Toby Ziegler approaches the president and tells him not to let this prisoner be executed. The President rebuffs that the bible seems okay with the death penalty, to which Toby responds that while that's true, the Rabbis of the Talmud couldn't stomach it, and therefore, they legislated it out– a reference to the Gemara in Makkot which severely limits the practical application of the death penalty.

While Toby Ziegler successfully convinced President Bartlet, and Talmudic Logic prevailed, the truth is that the history of Jewish corporal punishment is much more complicated than a pithy Aaron Sorkin scene can capture. While it is true that the death penalty seems to have been rather reserved in its application, other forms of physical punishment and mutilation seem to be commonplace in Halakha and perhaps even in practice. In this week's Parashah, we learn that those who violate prohibitions in the Torah are punished with 40 lashes– a severe and nearly fatal corporal punishment. In fact, the Gemara in Makkot connects these two corporal punishments, saying that lashes are themselves a mini-form of death penalty– and thereby, is halakhically regulated by the same laws that regulate the death penalty.
​​​​​​​
At first glance, then, it is tempting to adopt a Toby Ziegler approach, and say that while we acknowledge our discomfort surrounding the brutality of whipping someone 40 times, practically, the rabbis have avoided applying this law, sidestepping the ethical questions. Nowadays, none of us are getting lashed in court for violating prohibitions. Jewish Courts seem to have largely been relegated to monetary matters in the diaspora. However, while that may be true now, when we look across Jewish history, we see a much more complicated picture of corporal punishment. Indeed, Rabbeinu Asher ben Yechiel, the Rush, writes in one of his responsum that upon moving from Germany to Spain he was shocked to find out that the Spanish government had given the Jewish community full legal authority to judge themselves autonomously, and therefore, it was common practice in Spain for the Beit Din to whip, lash, and occasionally even execute sinners. Even more shocking, the Rush writes that while he personally feels uncomfortable by it, since it is the custom of the land he'll uphold it and sentence people to corporal punishment as well! And, as late as the 17th century, we have examples of Jewish courts maiming or lashing perpetrators as a halakhic punishment.  It seems that Toby was wrong, then, when he said that the rabbis didn't have the stomach for corporal punishment...continued here.

Click HERE for an archive of Rabbi Staller's Drashot
Misheberach: We pray that all who are sick may have a full recovery. To add a name to our communal misheberach prayer list, email us. 

Yahrzeit: 
Murray Nusbaum, husband of Risa Goldstein
Evelyn B. Katz, mother of Jeff Katz
Eric Johnson

Refuah shelama to Alvin Goldstein.

The Stanton Street Shul COVID PROTOCOLS
(as of August 13, 2021)
We care deeply about the safety of our community. 
Any attendee must wear a mask.
For High Holidays, attendees must provide proof of vaccination. 
Please be considerate of the health of our community.

Security Protocols for Entering Shul:
At all times as a security precaution, please use the code to enter the door on the right side of the building. If you do not know the code, knock and someone will let you in.
For our health and that of our city, country and world -- 
get vaccinated!
Walk-in vaccines are now available throughout the city. Or speak to your doctor. Or call the main vaccine hotline for NYC: 877-VAX-4NYC or 877-829-4692. Or visit https://vaccinefinder.nyc.gov/ or  https://www.turbovax.info/
Rabbi Leead's Weekly Shiurim will be on summer hiatus as the Rabbi uses this period to prepare for the upcoming year! Please feel free to review any of our old classes on the Shul youtube account, and of course, everyone is always welcome to reach out to the Rabbi to talk Torah anytime! 
{{shulcloud_footer_left}}
{{shulcloud_footer_right}}
Sun, August 14 2022 17 Av 5782