Weekly Newsletter
The Stanton Street Weekly Newsletter: Shabbat Ki Tavo
| | |
| --- | --- |
| Author | |
| Date Added | |
| Automatically create summary | |
| Summary | |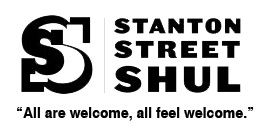 ​​​​​​​
Week of August 27th, 2021
19 Elul 5781
​​​​​​Shabbat Ki Tavo
Erev Shabbat August 27th (19 Elul)
7:00p Kabbalat Shabbat IN SHUL
7:19p Candle Lighting

Shabbat Ki Tavo August 28th (20 Elul)
9:30a Shabbat Services IN SHUL
8:17p Havdalah
9:45p Motzei Shabbat IN SHUL. This is the first night of Selichot and marks the beginning of the High Holiday period. Please join us in shul. If you are unable to attend in person, we will be hosting via ZOOM as well. 

High Holidays 5782

Registration and Proof of COVID Vaccination Required

Masks Required

Rosh Hashana I: 
Tuesday, September 7th / 1 Tishrei 
9am Services In Shul
Register Here
1:30 Communal Outdoor Shofar Blowing
on Attorney Street Cul de Sac

Rosh Hashana II: 
Wednesday, September 8th / 2 Tishrei 
9am Services In Shul
Register Here
1:30 Communal Outdoor Shofar Blowing
on Attorney Street Cul de Sac

Fast of Gedalia:
Thursday, September 9th / 3 Tishrei 
Fast begins at 5:22am
Fast ends at 7:34pm

Shabbat Shuva: 
Saturday, September 11th / 5 Tishrei 
9:30am Services in Shul
12pm Drasha following shabbat services,
Rabbi Leead and Shoshana's Courtyard
194 East 2nd Street
Register Here

Kol Nidre: 
Wednesay, September 15th / 9 Tishrei
6:15pm Services In Shul
Register Here
Fast begins at 6:26pm

Yom Kippur: 
Thursday, September 16th / 10 Tishrei
9am Services in Shul
Register Here
Fast ends at 7:22pm

Sukkot I:
Tuesday, September 21st / 15 Tishrei
9am Services in Shul
Register Here

Sukkot II: 
Wednesday, September 22nd / 16 Tishrei
9am Services in Shul
Register Here

Shabbat Chol HaMoed Sukkot:
Saturday, September 25th / 19 Tishrei
9am Services in Shul
Register Here

Shmini Atzeret:
Tuesday, September 28th / 22 Tishrei
9am Services in Shul
Register Here

Simchat Torah:
Wednesday, Septemerber 29th / 23 Tishrei
9am Services in Shul
Register Here


Please send a photo of your vaccine card to Jill or bring it to services. We will have someone at the door confirming proof of vaccinatioin. 
Thank you to this week's valued DONORS!
We are grateful to have such a committed community.

Mae Gassman for NEW Individual Membership
Margie Segal for Patron Membership
Robert Jacobs for Individual Membership
Neal Picker for General Donations
Annual Membership Drive
Become a Member of The Stanton Street Shul
If you are already a member, it's time to renew your membership for the new calendar year.
Please consider increasing your membership level.
If you are not a member, please consider joining!!
We'd love to have you.
We welcome you with outstretched arms!
Drasha 

וזכרתי את–בריתי יעקוב ואף את בריתי יצחק ואף את בריתי אברהם אזכר (ויקרא כו:מב)

"And I will remember my covenant with Yaakov, and my covenant with Yitzchak, and my covenant with Avraham I will remember."

This line is central to the Selichot prayers, which we will begin saying tonight. Every day, in the heart of Selichot, we invoke Zechut Avot, the merits of our predecessors. And indeed, when we think of prayer and repentance, our lineage– our ancestry and history– are integral to our prayer experience. The Gemara in Brachot establishes that the Patriarchs played an essential role in modeling our three-time daily prayers, and the content and themes of those prayers draws heavily upon the ancient prayer of Channah. And yet, despite the centrality of our forebearers, today I want to argue that it is not so clear that Zechut Avot is a good thing.

Earlier today we read the Tochachah, The Rebuke– God's contract with the Jewish people. If we keep the Torah, God will reward us. If we don't, devastation awaits. The Torah describes graphic horrors, previously unseen. Women are forced to eat their children, as the poor and helpless in society are cannibalized, figuratively and literally. Like all of Deuteronomy, the Tochachah this week is actually a re-teaching of an earlier lesson in the Torah. The initial Tochachah in Bechukotai contains the same graphic warnings, but whereas our Tochachah ends without hope or salvation, the rebuke of Bechukotai ends with the following passage: 

וְזָכַרְתִּי, אֶת-בְּרִיתִי יַעֲקוֹב; וְאַף אֶת-בְּרִיתִי יִצְחָק וְאַף אֶת-בְּרִיתִי אַבְרָהָם, אֶזְכֹּר--וְהָאָרֶץ אֶזְכֹּר. וְזָכַרְתִּי לָהֶם, בְּרִית רִאשֹׁנִים:  אֲשֶׁר הוֹצֵאתִי-אֹתָם מֵאֶרֶץ מִצְרַיִם לְעֵינֵי הַגּוֹיִם, לִהְיוֹת לָהֶם לֵאלֹהִים--אֲנִי יְהוָה.
​​​​​​​
Those who survive will stew in their sin and iniquity until rock bottom is finally reached. Only then, when the Jewish people have sinned beyond return, God will invoke his initial contract with out forefathers– the Zechut Avot that we invoke regularly– and out of a sense of obligation to our patriarchs God will save us. The Tochachah caps off with the Passuk that we opened with, and that lies at the heart of our Selichot prayers. וזכרתי את ברית יעקוב… ...continued here.

Click HERE for an archive of Rabbi Staller's Drashot
Misheberach: We pray that all who are sick may have a full recovery. To add a name to our communal misheberach prayer list, email us. 

Happy Birthday to Jeff Katz!

Refuah shelama to Alvin Goldstein.

The Stanton Street Shul COVID PROTOCOLS
(as of August 13, 2021)
We care deeply about the safety of our community. 
Any attendee must wear a mask.
For High Holidays, attendees must provide proof of vaccination. 
Please be considerate of the health of our community.

Security Protocols for Entering Shul:
At all times as a security precaution, please use the code to enter the door on the right side of the building. If you do not know the code, knock and someone will let you in.
For our health and that of our city, country and world -- 
get vaccinated!
Walk-in vaccines are now available throughout the city. Or speak to your doctor. Or call the main vaccine hotline for NYC: 877-VAX-4NYC or 877-829-4692. Or visit https://vaccinefinder.nyc.gov/ or  https://www.turbovax.info/
Rabbi Leead's Weekly Shiurim will be on summer hiatus as the Rabbi uses this period to prepare for the upcoming year! Please feel free to review any of our old classes on the Shul YouTube account, and of course, everyone is always welcome to reach out to the Rabbi to talk Torah anytime! 
{{shulcloud_footer_left}}
{{shulcloud_footer_right}}
Tue, December 6 2022 12 Kislev 5783