Weekly Newsletter
The Stanton Street Weekly Newsletter: Shabbat Nitzavim
| | |
| --- | --- |
| Author | |
| Date Added | |
| Automatically create summary | |
| Summary | |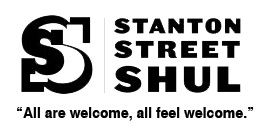 ​​​​​​​
Week of September 3rd, 2021
26 Elul 5781
​​​​​​Shabbat Nitzavim
Erev Shabbat September 3rd (26 Elul)
7:00p Kabbalat Shabbat IN SHUL
7:07p Candle Lighting

Shabbat Nitzavim September 4th (27 Elul)
9:30a Shabbat Services IN SHUL
8:05p Havdalah
High Holidays 5782

Registration and Proof of COVID Vaccination Required

Masks Required

Rosh Hashana I: 
Tuesday, September 7th / 1 Tishrei 
9am Services In Shul
Register Here
1:30 Communal Outdoor Shofar Blowing
on Attorney Street Cul de Sac

Rosh Hashana II: 
Wednesday, September 8th / 2 Tishrei 
9am Services In Shul
Register Here
1:30 Communal Outdoor Shofar Blowing
on Attorney Street Cul de Sac

Fast of Gedalia:
Thursday, September 9th / 3 Tishrei 
Fast begins at 5:22am
Fast ends at 7:34pm

Shabbat Shuva: 
Saturday, September 11th / 5 Tishrei 
9:30am Services in Shul
12pm Drasha following shabbat services,
Rabbi Leead and Shoshana's Courtyard
194 East 2nd Street
Register Here

Kol Nidre: 
Wednesay, September 15th / 9 Tishrei
6:15pm Services In Shul
Register Here
Fast begins at 6:26pm

Yom Kippur: 
Thursday, September 16th / 10 Tishrei
9am Services in Shul
10am - 2pm StantonKIDS in Siempre Verde Garden
Register Here
Fast ends at 7:22pm

StantonKIDS ​​​​​​​Sukkah Decorating Party:
Sunday, September 19th 
10am - 12pm in Siempre Verde Garden

Sukkot I:
Tuesday, September 21st / 15 Tishrei
9am Services in Shul
Register Here

Sukkot II: 
Wednesday, September 22nd / 16 Tishrei
9am Services in Shul
Register Here

Shabbat Chol HaMoed Sukkot:
Saturday, September 25th / 19 Tishrei
9am Services in Shul
Register Here

Shmini Atzeret:
Tuesday, September 28th / 22 Tishrei
9am Services in Shul
Register Here

Simchat Torah:
Wednesday, Septemerber 29th / 23 Tishrei
9am Services in Shul
Register Here


Please send a photo of your vaccine card to Jill or bring it to services. We will have someone at the door confirming proof of vaccinatioin. 
Thank you to this week's valued DONORS!
We are grateful to have such a committed community.

Margie Segal for Stanton Kids; Yom Kippor Food; in honor of Ellen & Paul Silverstein and the birth of their granddaughter Maya Aliyah Wilson; Refuah Shelama to Alvin Goldstein; and Women's Tefillah to Welcome our Maharat Intern Emily Goldberg Winer
Aaron Gelvan for Out-of-Town Membership and General Donations
Dana & Adam Freed for High Holiday Donation
Elizabeth & Jonathan Miller for Family Membership
Annual Membership Drive
Become a Member of The Stanton Street Shul
If you are already a member, it's time to renew your membership for the new calendar year.
Please consider increasing your membership level.
If you are not a member, please consider joining!!
We'd love to have you.
We welcome you with outstretched arms!
Drasha

Due to its short length, it's easy to miss how strange Parshat Netzavim is– partly because it's over shortly after it started, and partly because no one's looking to criticize a 40 Passuk Parshah. But upon further reflection, while Parshat Netzavim may be short, why is any of it necessary at all? The Parshah opens with Moshe committing the Jewish people to a covenant with God– something we literally just did in the last Parshah– and goes on to repeat some of the brief history of the Jewish people we've already reviewed, culminating in a series of abstract commandments about loving and following God that surely has been discussed at length already, at this point in the Torah. That being the case, once we already have the rest of Sefer Devarim until now, what exactly is Parshat Netzavim even coming to add? 

Rashi, quoting the Rabbis in the Midrash, is also clearly perturbed by this question, as he too struggles to explain what Parshat Netzavim is adding after the lengthy reflections of Parshat Ki Tavo. Rashi (Devarim 29:12) says:

"Why is Parshat Netzavim put in juxtaposition to the curses in the previous chapter (Ki Tavo)? Because when Israel heard these ninety-eight curses besides the forty-nine that are contained in Torath-Cohanim (Leviticus 26:14 ff.), their faces turned pale (they were horrified), and they exclaimed, "Who can possibly stand against these?!" Therefore Moses began to calm them: "See, you are standing today before the Lord!" — many a time have you provoked the Omnipresent to anger and yet He has not made an end to you, but you still continue in His presence 
...continued here.

Click HERE for an archive of Rabbi Staller's Drashot
Misheberach: We pray that all who are sick may have a full recovery. To add a name to our communal misheberach prayer list, email us. 

Yahrzeit for mother of Phyllis Ruffer: Myrna Spiegel Nudelman

Refuah shelama to Alvin Goldstein.

The Stanton Street Shul COVID PROTOCOLS
(as of August 13, 2021)
We care deeply about the safety of our community. 
Any attendee must wear a mask.
For High Holidays, attendees must provide proof of vaccination. 
Please be considerate of the health of our community.

Security Protocols for Entering Shul:
At all times as a security precaution, please use the code to enter the door on the right side of the building. If you do not know the code, knock and someone will let you in.
For our health and that of our city, country and world -- 
get vaccinated!
Walk-in vaccines are now available throughout the city. Or speak to your doctor. Or call the main vaccine hotline for NYC: 877-VAX-4NYC or 877-829-4692. Or visit https://vaccinefinder.nyc.gov/ or  https://www.turbovax.info/
Rabbi Leead's Weekly Shiurim will be on summer hiatus as the Rabbi uses this period to prepare for the upcoming year! Please feel free to review any of our old classes on the Shul YouTube account, and of course, everyone is always welcome to reach out to the Rabbi to talk Torah anytime! 
{{shulcloud_footer_left}}
{{shulcloud_footer_right}}
Thu, September 21 2023 6 Tishrei 5784