Weekly Newsletter
The Stanton Street Weekly Newsletter: Shabbat Bereshit
| | |
| --- | --- |
| Author | |
| Date Added | |
| Automatically create summary | |
| Summary | |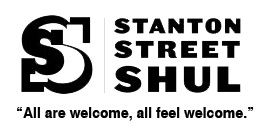 ​​​​​​​
Week of October 1st, 2021
25 Tishrei 5782
Shabbat Bereshit
Erev Shabbat October 1st (25 Tishrei)
6:25p Kabbalat Shabbat IN SHUL. Rabbi Staller will speak before maariv
6:20p Candle Lighting

Shabbat Bereshit October 2nd (26 Tishrei)
9:30a Shabbat Services IN SHUL
7:17p Havdalah

Tuesday, October 5th (29 Tishrei)
7p Rabbi Staller's Parshat HaShavuah Shiur via ZOOM

Wednesday, October 6th (30 Tishrei)
8a Women's Tefillah Group Rosh Chodesh Services via ZOOM
7p Rabbi Staller's Tefillah Shiur via ZOOM

Thank you to this week's valued DONORS!
We are grateful to have such a committed community.

Michael Gansl • Richard Bell • Jeremy Ribakove • Justin Beeber • Maxbetter Vizelberg • Rebecca Betensky & Jeremy Newberger • Celia Honig Rosenblum & Robert Rosenblum • Edith Honig • Kressel Housman • Margie Segal • Bernard Osofsky • Barry Feldman • Richard McBee
for High Holiday Appeal
Adam & Jennifer Gottlieb Benny Sauerhaft Fund
Steve Nacache & Sharon Itkoff for the birth of Idan's brother's baby boy and for Rabbi Staller and his help with the bris
Thank you to all who helped make Sukkot, Shmini Atzeret and Simchat Torah  so successful! Wonderful to greet Emily and Jonah Winer and hear Emily's Torah. 
Mazal Tov to Felix Wolf our Chatan Torah and to Alvin Goldstein our Chatan Bereshit. 

Misheberach: We pray that all who are sick may have a full recovery. To add a name to our communal misheberach prayer list, email us. 

Wishing Barry Feldman a speedy recovery after undergoing surgery. 
Yarzheit Grandmother of Jeffrey Katz: Shlema Barsky
Happy Bar Mitzvah Anniversary to Peretz Berk!

The Stanton Street Shul COVID PROTOCOLS
(as of September 1, 2021)
We care deeply about the safety of our community. 
All attendees must wear a mask.
Attendees must provide proof of vaccination. 
Please be considerate of the health of our community.

Security Protocols for Entering Shul:
At all times as a security precaution, please use the code to enter the door on the right side of the building. If you do not know the code, knock and someone will let you in.
For our health and that of our city, country and world -- 
get vaccinated!
Walk-in vaccines are now available throughout the city. Or speak to your doctor. Or call the main vaccine hotline for NYC: 877-VAX-4NYC or 877-829-4692. Or visit https://vaccinefinder.nyc.gov/ or  https://www.turbovax.info/
Parshat HaShavuah Shiur
Tuesday, October 5th, 7:00 - 8:15pm
via ZOOM
To join by phone, dial 1-(929) 205 6099 and enter Member ID: 847 9509 7605

and Tefillah Shiur
Wednesday, October 6th, 7:00 - 8:15pm
via ZOOM
To join by phone, dial 1-(929) 205 6099 and enter Member ID: 894 9535 0094

Archive of classes on the Shul YouTube account, 
Rosh Chodesh
Women's Tefillah Group Services 
via ZOOM
Wednesday morning, October 6th at 8am
Join by Phone: 1(929) 205 6099 and enter Member ID: 852 1655 6353
{{shulcloud_footer_left}}
{{shulcloud_footer_right}}
Tue, December 6 2022 12 Kislev 5783