Weekly Newsletter
The Stanton Street Weekly Newsletter: Shabbat Vayera
| | |
| --- | --- |
| Author | |
| Date Added | |
| Automatically create summary | |
| Summary | |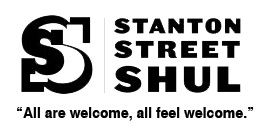 ​​​​​​​
Week of October 22nd, 2021
16 Cheshvan 5782
Shabbat Vayera
Erev Shabbat October 22nd (16 Cheshvan)
5:50p Kabbalat Shabbat IN SHUL
5:48p Candle Lighting

Shabbat Vayera October 23rd (17 Cheshvan)
9:30a Shabbat Services IN SHUL
10:30a StantonKids IN SHUL
6:46p Havdalah

Tuesday, October 24th (20 Cheshvan)
7p Rabbi Staller's Parshat HaShavuah Shiur via ZOOM

Wednesday, October 25th (21 Cheshvan)
7p Rabbi Staller's Tefillah Shiur via ZOOM
Thank you to this week's valued DONORS!
We are grateful to have such a committed community.

Phyllis & Paul Ruffer
Mona & Stephen Klaber in honor of Jeff Katz and Board 
for High Holiday Appeal 
Aaron Senior • Salomon Serfati for Dinner Sponsorship
Jonathan Wieder for Individual Membership
KIDDUSH SPONSOR

Your Name Could Be Here!

Consider a sponsorship in honor of a birthday, anniversary, yahrzeit, or other special event in your life. 

Drasha
Undoubtedly one of the voices of our generation and philosophical minds of our time, Jay-Z, in his song with Kanye "No Church in the Wild," presents one of the great ethical and theological questions of all time: "Is pious pious 'cause God loves pious?" Jay-Z asks, before namedropping Socrates and Plato. Of course, Jay-Z is echoing a millenia old question, most famously articulated in Plato's Euthyphro. Does God approve of things because they are moral, or are things moral because God approves of them? What is the epistemic source of our morality– the fact we're following divine command, or something more innate and intuitive?

Within our own tradition, this age old moral question comes to a head in the Parshah we just read together today. Avraham is commanded to sacrifice his son Yitzchak in what feels like an intuitively immoral commandment from God. Thus, we are posed with the age old question. Can, and does, morality exist outside of God, or is God the final arbiter of morality? But while all of us may be compelled, or even plagued, by questions of divine morality during difficult or questionable times, what I want to focus on today is not our reaction to this question, but Avraham's. When faced with the challenge to his intuitive morality, how does Avraham relate to God's command?

Unsurprisingly, this question has been debated by the Rabbis, commentaries, and even non-Jewish philosophers over the centuries. But just to draw out two strawmen, I want to contrast Rav Soloveitchik's understanding of Avraham's internal workings with that of Rav Kook. Rav Kook took the approach that Avraham, due to his great religious heights, was able to fully submit himself to God's command to the point that Avraham was eager and joyous to sacrifice his son. Once Avraham knew that this was what God wanted, he was so devout he could flip a switch, turn off his own thoughts and morality in the face of God's, and even be excited to wake up early, saddle his own donkey, and get going to do his Mitzvah...CONTINUE HERE

Click HERE for an archive of Rabbi Staller's Drashot
Nu?... What's New? VOS IZ NAYES?
 
You've all heard the old joke, "If you have two Jews, you'll get three opinions," but one thing we can all agree on is that during these unprecedented times, staying connected is so important! It's wonderful to see so many of you returning to shul, but we're thinking of EVERYONE!

So we thought it would be fun to have a new monthly column in Stanton's newsletter--VOS IZ NAYES? (Yiddish for What's New?)--in which we'd love for you to let us know how you're doing and how you're keeping busy. 
Have you been studying Torah? Are you taking ZOOM classes? Do you have a new pet? Have you been reading Shalom Aleichem stories? Have you been learning a new language? Have you become the balaboosta you've always dreamed of being? Have you taken up a new musical instrument? Have you been cooking up a storm? Have you been eating up a storm?

Whatever you are (or aren't doing), we'd love to hear about it. We'd love to hear about you and your family; it can be just a few sentences or a few paragraphs. Feel free to send a photo if you'd like.

In the first newsletter of the month, we'll share a different story. This will be a great way to stay connected, learn about new members, and learn more about old ones.

Please send all submissions to Mona Klaber
We look forward to including your news in an upcoming Stanton news email!
Shabbat Shmooze
Another way to stay connected to congregants and let people know we care!
 
Each Thursday, we will call a few congregants to chat, touch base,
and wish them Shabbat Shalom! 
Send all call requests, recommendations, or interest to Rabbi Staller
StantonKids
with Morah Leslie
10:30-12pm
Saturday, October 23rd
Women's Tefillah Group
Rosh Chodesh Chayei Sara
Saturday, October 30th
In-Shul for the first time since pre-COVID
With Rabbinic Intern Emily Goldberg Winer
Please join us!
MIX and MATCH Shabbat
We are starting a new program at The Stanton Street Shul which is run at many other synagogues around the world: Mix and Match. It's a way to celebrate Shabbat, bond with fellow Stantoners, and share a meal at a Friday night dinner or Shabbat lunch. 

Our first Mix and Match will be Friday November 5th/Saturday November 6th.  Please fill out this form to register for one or both meals, and communicate preferences and food restrictions. The organizer will do the curating and assign you as a guest or a host by email.

All forms must be submitted by noon Thursday, November 4th.  
Assignments will be emailed by Thursday night at 7PM.

The Rules for Mix and Match Gatherings:
1. All participants 12 and over must be vaccinated. Please show your vaccination card to your host upon arrival.
2. As a host, you must be able to seat a total of 6-8 people (including yourselves)
3. Hosts are expected to serve kosher food using kosher dishware.
4. Guests are expected to bring a gift such as a bottle of wine, challah, or dessert.
5. Friday night dinners begin at 7:30 PM and Saturday afternoon lunches at 1PM.  It is best to meet your host at the synagogue beforehand, but if this isn't possible, please agree before Shabbat on the time when you will meet at the host's lobby / building entrance.
6. Dinners and lunches are expected to last 1.5 hours but this is flexible
7. Be willing to go where you are assigned. The idea here is to deepen and widen friendships within the synagogue while having some social time -- we all need that!
8. Please do NOT second-guess the organizers, who will create these groups.
9. Cancellations are to be avoided, but email your host by Friday at noon if you can't make it.

Please submit your form to participate by noon November 4th. 
Assignments will go out on Thursday by 7PM via email. 

We welcome your feedback and suggestions. Please participate -- this will be the season to emerge from all the isolation of COVID!
Let us know if you have questions.

Organizer:  Dan Marcus


​​​​​​​Stanton Young Person
Stress-Free
Shabbat

Join Us for A Free
Shabbat Dinner
After Kabbalat Shabbat

Friday, November 12th

Sign up here!
Kislev Clothing Drive

Sunday, November 14 from 2 - 4 PM

Do you have a lot of clothing you never wear and want to get rid of? We've got your back! Ahead of Thanksgiving and Chanukah, join The Stanton Street Shul in getting into the holiday spirit by giving back to the
Lower East Side/Chinatown community.
To participate and/or volunteer for our clothing drive to support The Bowery Mission, please fill out this form. We will be collecting clothing and shoes items ONLY on Sunday, November 14 from 2 - 4 PM EST at The Stanton Street Shul (180 Stanton Street). See below and on The Bowery Mission's website for a list of most-needed items and reach out to Brina Chu with any questions.

For Men's Clothing & Shoes:
(clean, new/gently used, medium to XXXL sizes): Most needed items include jeans, casual and professional clothing and shoes, underwear (new only), undershirts (large sizes) and socks

For Women's Clothing & Shoes:
(clean, new/gently used, medium to XXXL sizes): Most needed items include jeans, casual and professional clothing and shoes, underwear (new only), bras and socks.
Save the Date: Women's Tefillah Group Services for Shabbat Chaye Sarah. In shul on October 30th. Kiddush will be sponsored by the WTG. 

Misheberach: We pray that all who are sick may have a full recovery. To add a name to our communal misheberach prayer list, email us. 

Wishing Barry Feldman a speedy recovery after undergoing surgery. 
Happy Birthday Simon Chafetz!

The Stanton Street Shul COVID PROTOCOLS
(as of September 1, 2021)
We care deeply about the safety of our community. 
All attendees must wear a mask.
Attendees must provide proof of vaccination. 
Please be considerate of the health of our community.

Security Protocols for Entering Shul:
At all times as a security precaution, please use the code to enter the door on the right side of the building. If you do not know the code, knock and someone will let you in.
New Beginner Talmud Class: Needs Your Help!
Following the conclusion of our Tefillah class in a month+ or so, we will be kicking off a new class, led by Rabbi Leead with the help of our Rabbinic Intern Emily and others! The class will be an introduction to Talmud, with the goal of giving members exposure to wide areas of Talmud and Talmudic thinking. Each week will be organized around an important idea or concept, and Rabbi Leead or Emily will present everyone with a few different Talmudic passages that address that concept. If this sounds interesting to you, and you'd like to join Rabbi Leead, Emily, and Dan Marcus to brainstorm topics/ideas and finalize a class schedule, please reach out to Rabbi Leead (leeadstaller@gmail.com). All help is appreciated! 
Bible Echoes
with Rachel Frazer

New ZOOM Class 
beginning on 
Monday November 8 at 7pm

SPONSORSHIPS ARE AVAILABLE BEGINNING At $100

We will read literature (mostly American and British) inspired by and reacting to Tanach. The selections from Milton, MacLeish, Frost, Grossman and many others are fascinating reading in themselves and offer new perspectives  on familiar Biblical narratives.
For our health and that of our city, country and world -- 
get vaccinated!
Walk-in vaccines are now available throughout the city. Or speak to your doctor. Or call the main vaccine hotline for NYC: 877-VAX-4NYC or 877-829-4692. Or visit https://vaccinefinder.nyc.gov/ or  https://www.turbovax.info/
{{shulcloud_footer_left}}
{{shulcloud_footer_right}}
Tue, December 6 2022 12 Kislev 5783