Weekly Newsletter
The Stanton Street Weekly Newsletter: Shabbat Toldot
| | |
| --- | --- |
| Author | |
| Date Added | |
| Automatically create summary | |
| Summary | |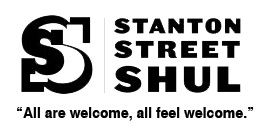 ​​​​​​​
Week of November 5th, 2021
1 Kislev 5782
Shabbat Toldot
Erev Shabbat November 5th (Rosh Chodesh Kislev)
8a WTG Rosh Chodesh Services via ZOOM
5:35p Kabbalat Shabbat IN SHUL
NOTE: This will be the last week of Friday night services at sunset. Stay tuned for time adjusted programming/services starting next week.  
5:30p Candle Lighting

Shabbat Toldot November 6th (2 Kislev)
9:30a Shabbat Services IN SHUL
6:29p Havdalah

Tuesday, November 9th (5 Kislev)
7p Rabbi Staller's Parshat HaShavuah Shiur via ZOOM

Wednesday, November 10th (6 Kislev)
7p Rabbi Staller's Tefillah Shiur via ZOOM
Thank you to this week's valued DONORS!
We are grateful to have such a committed community.

Dara & Adam Freed General Donations
Aliza & David Deutsch Kiddush Donation

THANK YOU TO ALL OF OUR
HIGH HOLIDAY CAMPAIGN CONTRIBUTORS.
We are closing out the campaign this week, so if you would would still like
​​​​​​​to make a donation, click here.  

Kiddush Sponsorships Available

Your name could be here!


Drasha
Perhaps no character in the bible gets shorter shrift in the commentaries and tradition than Eisav. The actual biblical verses paint the picture of a devoted son who enjoys the more physical and dangerous parts of life, while the tradition casts Eisav as a corrupt and evil murderer who deserved to have his blessing stolen. While there is much to say about why the rabbis often try to cast biblical characters into less morally ambiguous roles– making the good guys really good, and the bad guys really bad– what is clear is that the rabbis picked up on a clear distinction– and perhaps even polarity– set up in the Parsha between the two brothers, Yaakov and Eisav, and ran with it. 

While we don't hear about Eisav being particularly evil– or even, for that matter, about Yaakov being particularly good– we do hear of a major difference between the brothers. The Torah tells us (25:17),  וַיִּגְדְּלוּ, הַנְּעָרִים, וַיְהִי עֵשָׂו אִישׁ יֹדֵעַ צַיִד, אִישׁ שָׂדֶה; וְיַעֲקֹב אִישׁ תָּם, יֹשֵׁב אֹהָלִים, and the children grew up, and Eisav knew how to hunt and was a man of the field, whereas Jacob was a simple man, sitting in tents. Clearly, the Torah is setting up opposing poles here in an effort to highlight how different the brothers are. Eisav is out in the world, while Yaakov remains inside, Eisav is active while Jacob is sitting, Eisav is hunting while Jacob is studying, Eisav is physical while Jacob is intellectual. All of the tensions and divisions that follow can be summed up to this initial point of departure between the two brothers. Their clash between the brothers is inevitable, as the Torah tells us that, at their very essence, Yaakov and Eisav are born as opposing personalities. 

Given that, it's worth noting exactly how the Torah characterizes the supposedly praiseworthy personality of Yaakov. The patriarch is called "Ish Tam Yosheiv Ohalim," simple and sitting in tents, literally. Broadly speaking, the tradition and most commentators over the years have understood Yosheiv Ohalim to be a sign of intellectualism– sitting in tents of scholars to study, as opposed to hunting out in fields with his brother. However, the meaning of Tam is, ironically, not so simple. Some of us may recognize the "Tam" from the Pesach Seder, as the simple son– able to articulate a question, but not knowledgeable enough to be on the level of the Wise son. Given that later rabbinic connotation of "Tam," it might be surprising to see it being used here as a praiseworthy attribute, and perhaps even more surprisingly, as a sign of intellectualism... Continued

Click HERE for an archive of Rabbi Staller's Drashot
Nu?... What's New? VOS IZ NAYES?
 



Our first report comes from member Leslie Levinson:
​​​​​​​
Leslie performed last week at the Broadway Comedy Club in a showcase for singers. While the rest of the performers were very young and sang contemporary showtunes, Leslie belted out a couple of classics including Cry Me a River and Mercedes Benz. The audience loved her and the production company invited Leslie back to do another show! On top of all that, Leslie was able to sneak in a couple of well paced jokes!

Please send all submissions to Mona Klaber
We look forward to including your news in an upcoming Stanton news email!
Women's Tefillah Group

Rosh Chodesh Kislev
Friday, November 5th
8am via ZOOM
By phone: Dial: +1 929 205 6099 and enter 364421


​​​​​​​Stanton Young Person
Stress-Free
Shabbat

Join Us for A Free
Shabbat Dinner
After Kabbalat Shabbat

Friday, November 12th

Sign up here!
Kislev Clothing Drive
Sunday, November 14 from 2 - 4 PM

To participate and/or volunteer for our clothing drive to support The Bowery Mission, please fill out this form. We will be collecting clothing and shoes items ONLY on Sunday, November 14 from 2 - 4 PM EST at The Stanton Street Shul (180 Stanton Street). See below and on The Bowery Mission's website for a list of most-needed items and reach out to Brina Chu with any questions.

For Men's Clothing & Shoes:
(clean, new/gently used, medium to XXXL sizes): Most needed items include jeans, casual and professional clothing and shoes, underwear (new only), undershirts (large sizes) and socks.

For Women's Clothing & Shoes:
(clean, new/gently used, medium to XXXL sizes): Most needed items include jeans, casual and professional clothing and shoes, underwear (new only), bras and socks.
Bible Echoes
with Rachel Frazer

New ZOOM Class 
beginning on 
Monday November 8 at 7pm

This week we will consider two American plays
which are modern takes on the Book of Job.

We will read literature (mostly American and British) inspired by and reacting to Tanach. The selections from Milton, MacLeish, Frost, Grossman and many others are fascinating reading in themselves and offer new perspectives  on familiar Biblical narratives.

This week's class sponsored by Phyllis & Paul Ruffer
SPONSORSHIPS ARE AVAILABLE BEGINNING At $100
New Beginner Talmud Class: Needs Your Help!
Following the conclusion of our Tefillah class in a month+ or so, we will be kicking off a new class, led by Rabbi Leead with the help of our Rabbinic Intern Emily and others! The class will be an introduction to Talmud, with the goal of giving members exposure to wide areas of Talmud and Talmudic thinking. Each week will be organized around an important idea or concept, and Rabbi Leead or Emily will present everyone with a few different Talmudic passages that address that concept. If this sounds interesting to you, and you'd like to join Rabbi Leead, Emily, and Dan Marcus to brainstorm topics/ideas and finalize a class schedule, please reach out to Rabbi Leead (leeadstaller@gmail.com). All help is appreciated! 
Shabbat Shmooze
Another way to stay connected to congregants and let people know we care!
 
Each Thursday, we will call a few congregants to chat, touch base,
and wish them Shabbat Shalom! 
Send all call requests, recommendations, or interest to Rabbi Staller
For our health and that of our city, country and world -- 
get vaccinated!
Walk-in vaccines are now available throughout the city. Or speak to your doctor. Or call the main vaccine hotline for NYC: 877-VAX-4NYC or 877-829-4692. Or visit https://vaccinefinder.nyc.gov/ or  https://www.turbovax.info/
Misheberach: We pray that all who are sick may have a full recovery. To add a name to our communal misheberach prayer list, email us. 

Wishing Barry Feldman a speedy recovery after undergoing surgery. 
Yahrzeit for Moshe Wilkominsky, Ruth Goldklang
Happy Hebrew Birthday to Margie Segal!

The Stanton Street Shul COVID PROTOCOLS
(as of November 1, 2021)
We care deeply about the safety of our community. 
All attendees must wear a mask except while eating and drinking. 
Attendees must provide proof of vaccination. 
Please be considerate of the health of our community.

Security Protocols for Entering Shul:
At all times as a security precaution, please use the code to enter the door on the right side of the building. If you do not know the code, knock and someone will let you in.
{{shulcloud_footer_left}}
{{shulcloud_footer_right}}
Tue, December 6 2022 12 Kislev 5783