Weekly Newsletter
The Stanton Street Weekly Newsletter: Shabbat Vayetzei
| | |
| --- | --- |
| Author | |
| Date Added | |
| Automatically create summary | |
| Summary | |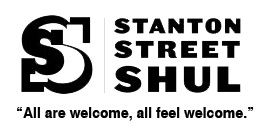 ​​​​​​​
Week of November 12th, 2021
8 Kislev 5782
Shabbat Vayetzei
Erev Shabbat November 12th (8 Kislev)
4:23p Candle Lighting
6:30p Kabbalat Shabbat IN SHUL
7p Young Persons Stress-Free Shabbat Dinner

Shabbat Vayetzei November 13th (9 Kislev)
9:30a Shabbat Services IN SHUL
5:23p Havdalah

Sunday, November 14th (10 Kislev)
2p Clothing Drive at shul for the Bowery Mission

Monday, November 15th (11 Kislev)
7p Rachel Frazer's Bible Echoes Class via ZOOM

Tuesday, November 16th (12 Kislev)
7p Rabbi Staller's Parshat HaShavuah Shiur via ZOOM

Wednesday, November 17th (13 Kislev)
7p Rabbi Staller's Tefillah Shiur via ZOOM
Thank you to this week's valued DONORS!
We are grateful to have such a committed community.

Ariel Halpern General Donations
Donna & Mathis Chazonov Out-of-Town Individual Membership
Phyllis & Paul Ruffer • Solomon Sauerhaft in Memory of Susan Staller

Thank you to Aliza and David Deutsch for sponsoring this week's
Kiddush
in honor of Veterans
StantonKIDS
Saturday, November 20, 2021
10:30am in SHUL
Nu?... What's New? VOS IZ NAYES?

Please send all submissions to Mona Klaber
We look forward to including your news in an upcoming Stanton news email!
Kislev Clothing Drive
Sunday, November 14 from 2 - 4 PM

To participate and/or volunteer for our clothing drive to support The Bowery Mission, please fill out this form. We will be collecting clothing and shoes items ONLY on Sunday, November 14 from 2 - 4 PM EST at The Stanton Street Shul (180 Stanton Street). See below and on The Bowery Mission's website for a list of most-needed items and reach out to Brina Chu with any questions.

For Men's Clothing & Shoes:
(clean, new/gently used, medium to XXXL sizes): Most needed items include jeans, casual and professional clothing and shoes, underwear (new only), undershirts (large sizes) and socks.

For Women's Clothing & Shoes:
(clean, new/gently used, medium to XXXL sizes): Most needed items include jeans, casual and professional clothing and shoes, underwear (new only), bras and socks.
VOLUNTEER on THANKSGIVING
The United Jewish Council of the East Side seeks seven volunteers
to help serve and prepare a meal for the elderly.
11:30am - 1:30pm
Thursday, Nov. 25th
Volunteers must be vaccinated and fill out a volunteer form.
Please email our Rabbinic Intern Emily Goldberg Winer if you are interested.
Thank you to everyone who participated in our
Mix and Match event last shabbat.
 A special thanks to our hosts!

Stay tuned for more shindigs such as these.
Bible Echoes
with Rachel Frazer

via ZOOM 
Monday, November 15th at 7pm

This week we will discuss the story of Adam and Eve
and how they are reflected in modern art and literature.

In this weekly class, we will read literature (mostly American and British) inspired by and reacting to Tanach. The selections from Milton, MacLeish, Frost, Grossman and many others are fascinating reading in themselves and offer
new perspectives  on familiar Biblical narratives.

SPONSORSHIPS ARE AVAILABLE BEGINNING At $100
New Beginner Talmud Class: Needs Your Help!
The class, led by Rabbi Leead with the help of our Rabbinic Intern Emily and others, will be an introduction to Talmud, with the goal of giving members exposure to wide areas of Talmud and Talmudic thinking. If you'd like to join Rabbi Leead, Emily, and Dan Marcus to brainstorm topics/ideas and finalize a class schedule, please reach out to Rabbi Leead. All help is appreciated! 
Shabbat Shmooze
Another way to stay connected to congregants and let people know we care!
 
Each Thursday, we will call a few congregants to chat, touch base,
and wish them Shabbat Shalom! 
Send all call requests, recommendations, or interest to Rabbi Staller
For our health and that of our city, country and world -- 
get vaccinated!
Walk-in vaccines are now available throughout the city. Or speak to your doctor. Or call the main vaccine hotline for NYC: 877-VAX-4NYC or 877-829-4692. Or visit https://vaccinefinder.nyc.gov/ or  https://www.turbovax.info/
Misheberach: We pray that all who are sick may have a full recovery. To add a name to our communal misheberach prayer list, email us. 

Baruch Dayan Ha'Emet Susan Staller, z"l, Aunt of Rabbi Leead Staller
Funeral: Friday, November 12 @ 11:00 AM 
Beth Kehillah Cemetary, Egg Harbor Township NJ
Shiva: Leonard, Leead's father, will be sitting Shiva at his house:
296 North Fifth Avenue, Highland Park NJ 08904
Condolences may be sent to Leonard or to the rabbi.
To make a contribution to The Stanton Street Shul in memory of
Susan Staller, z"l, please click here.

Wishing Barry Feldman a speedy recovery after undergoing surgery. 
Yahrzeit Father of Amy Eisenberg: George Eisenberg
Happy Birthday to Margie Segal and Hebrew Birthday to Tracy Fogel!

The Stanton Street Shul COVID PROTOCOLS
(as of November 1, 2021)
We care deeply about the safety of our community. 
All attendees must wear a mask except while eating and drinking. 
Attendees must provide proof of vaccination. 
Please be considerate of the health of our community.

Security Protocols for Entering Shul:
At all times as a security precaution, please use the code to enter the door on the right side of the building. If you do not know the code, knock and someone will let you in.
{{shulcloud_footer_left}}
{{shulcloud_footer_right}}
Tue, December 6 2022 12 Kislev 5783