Weekly Newsletter
The Stanton Street Weekly Newsletter: Shabbat Vayishlach
| | |
| --- | --- |
| Author | |
| Date Added | |
| Automatically create summary | |
| Summary | |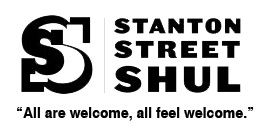 ​​​​​​​
Week of November 19th, 2021
15 Kislev 5782
Shabbat Vayishlach
Erev Shabbat November 19th (15 Kislev)
4:17p Candle Lighting
6:30p Stay tuned for our next KabShabb/Dinner on 12/3 for Shabbat Chanukah! 

Shabbat Vayishlach November 20th (16 Kislev)
9:30a Shabbat Services IN SHUL
5:18p Havdalah

Monday, November 22nd (18 Kislev)
7p Rachel Frazer's Bible Echoes Class via ZOOM

Thank you to this week's valued DONORS!
We are grateful to have such a committed community.

Richard Bell • Rivky & David Deutsch • Neal Picker General Donations
Ivy Branin • Haley Feit Community Dinner Donation
Grace Sudry in Memory of Susan Staller
Moshe Bloxenhem Eruv Contribution
Joshua Sander • David Silverman High Holidays Campaign


SPONSOR a KIDDUSH!

Your name could be here....
Drasha
Maybe it's just me, but the entire episode of Jacob's struggle with an angel seems more like an episode of WWE than a section of the Parshah. Not only do we get a physical brawl between two adult men, but we see a narrative-driving brawl supplanting the need for story or expository character development. Much like in wrestling, the fighting is merely part of the narrative building. And so, at the end of the day, the contribution this little brawl has on the broader narrative is twofold: Jacob's name is changed to Israel– something that will follow the character and his descendants throughout the Torah and all of history– and Jacob's heel was injured, leading to the prohibition of eating the Gid HaNasheh, the sciatic nerve found in animal's backsides, until this very day. 

However, while the Torah seems mainly concerned with the narrative and driving the story forward, it doesn't spend any time telling us how we got here in the first place. Why was Jacob all alone? Who was this man or angel that approached him, and why did it pick a fight with him? None of those questions seem important to the Torah, as we are merely told of the existence of a conflict, and the results of it. 

Unsurprisingly, the commentaries try to fill in this ambiguity. I'd like to focus on the innovative, or perhaps not so innovative, Peshat focus of the Rashbam. The Rashbam sees Jacob being alone not as a coincidence, but as an intentional move by the patriarch, as Yaakov was trying to sneak around alone at night undetected. According to the Rashbam, the Torah emphasizes that Yaakov is alone at night as a way of communicating that Yaakov was trying to flee from Eisav in the middle of the night, when no one would see him run...continued

Click HERE for an archive of Rabbi Staller's Drashot
So Much Happening at Stanton This Past Week!

Our Young Persons Stress-Free
Kabbalat Shabbat and Shabbat Dinner
last Friday was a HUGE SUCCESS!
The photo below was taken a couple of hours before our shul was filled to the brim with 100 young people from the neighborhood happy to share a shabbat together and get to know one another over a plate of Izzy's BBQ.



THE KISLEV CLOTHING DRIVE
The Stanton Street Shul collected and delivered over a dozen LARGE bags of clothing to the Bowery Mission. A big thank you to our donors, volunteers, and to Brina Chu for organizing the event.


StantonKIDS
Saturday, November 20, 2021
10:30am in SHUL
Nu?... What's New? VOS IZ NAYES?

Please send all submissions to Mona Klaber
We look forward to including your news in an upcoming Stanton news email!
VOLUNTEER on THANKSGIVING
The United Jewish Council of the East Side seeks seven volunteers
to help serve and prepare a meal for the elderly.
11:30am - 1:30pm
Thursday, Nov. 25th
Volunteers must be vaccinated and fill out a volunteer form.
Please email our Rabbinic Intern Emily Goldberg Winer if you are interested.
MORE UPCOMING EVENTS. Stay Tuned...
12/3 - Chanukkah-Themed Shabbat Dinner (RSVP Required, Member Discount)
12/5 - Chanukkah Party with Live Music and Kosher Food 
Jan. 2022 - Shul Art Gallery Launch Upstairs in the Balcony
Feb. 2022 - Monologues from the Makom: Intertwined Narratives of Sexuality
Bible Echoes
with Rachel Frazer

via ZOOM 
Monday, November 22nd at 7pm

Expulsion from Eden, Part II

In this weekly class, we will read literature (mostly American and British) inspired by and reacting to Tanach. The selections from Milton, MacLeish, Frost, Grossman and many others are fascinating reading in themselves and offer
new perspectives  on familiar Biblical narratives.

SPONSORSHIPS ARE AVAILABLE BEGINNING At $100
Parshat HaShavuah Shiur
RABBI is on vacation this week. Stay tuned to see if there will be a substitute....
Tuesday, November 23rdth,
7:00 - 8:15pm via ZOOM
To join by phone, dial 1-(929) 205 6099 and enter Member ID: 847 9509 7605

and Tefillah Shiur
RABBI is on vacation this week. Stay tuned to see if there will be a substitute....
Wednesday, November 24th,
7:00 - 8:15pm via ZOOM
To join by phone, dial 1-(929) 205 6099 and enter Member ID: 894 9535 0094
New Beginner Talmud Class: Needs Your Help!
The class, led by Rabbi Leead with the help of our Rabbinic Intern Emily and others, will be an introduction to Talmud, with the goal of giving members exposure to wide areas of Talmud and Talmudic thinking. If you'd like to join Rabbi Leead, Emily, and Dan Marcus to brainstorm topics/ideas and finalize a class schedule, please reach out to Rabbi Leead. All help is appreciated! 
Shabbat Shmooze
Another way to stay connected to congregants and let people know we care! 
Each Thursday, we will call a few congregants to chat, touch base,
and wish them Shabbat Shalom! 
Send all call requests, recommendations, or interest to Rabbi Staller
For our health and that of our city, country and world -- 
get vaccinated!
Walk-in vaccines and booster shots are now available throughout the city. Or speak to your doctor. Or call the main vaccine hotline for NYC: 877-VAX-4NYC or 877-829-4692. Or visit https://vaccinefinder.nyc.gov/ or  https://www.turbovax.info/
Misheberach: We pray that all who are sick may have a full recovery. To add a name to our communal misheberach prayer list, email us. 

Baruch Dayan Ha'Emet Susan Staller, z"l, Aunt of Rabbi Leead Staller
Condolences may be sent to Leonard or to the rabbi.
To make a contribution to The Stanton Street Shul in memory of
Susan Staller, z"l, please click here.

Wishing Barry Feldman a speedy recovery after undergoing surgery. 
Yahrzeit Mother of Jessica Spector: Sari Ann Kastenbaum Spector

The Stanton Street Shul COVID PROTOCOLS
(as of November 1, 2021)
We care deeply about the safety of our community. 
All attendees must wear a mask except while eating and drinking. 
Attendees must provide proof of vaccination. 
Please be considerate of the health of our community.

Security Protocols for Entering Shul:
At all times as a security precaution, please use the code to enter the door on the right side of the building. If you do not know the code, knock and someone will let you in.
{{shulcloud_footer_left}}
{{shulcloud_footer_right}}
Tue, December 6 2022 12 Kislev 5783