Weekly Newsletter
The Stanton Street Weekly Newsletter: Shabbat Vayigash
| | |
| --- | --- |
| Author | |
| Date Added | |
| Automatically create summary | |
| Summary | |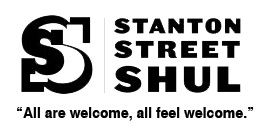 ​​​​​​​
Week of December 10th, 2021
6 Tevet 5782
Shabbat Vayigash
Erev Shabbat December 10th (6 Tevet)
4:10p Candle Lighting

Shabbat Vayigash December 11th (7 Tevet)
9:30a Shabbat Services IN SHUL
5:14p Havdalah

Tuesday, December 14th (10 Tevet)
5:44a Fast of Tevet begins
5:15p Fast of Tevet ends
7p Rabbi Leead Staller's Parshat HaShavuah Shiur via ZOOM

Wednesday, December 15th (11 Tevet)
7p Rabbi Leead Staller's Tefillah Shiur via ZOOM

Thank you to this week's valued DONORS!
We are grateful to have such a committed community.
Aliza & David Deutsch • Howard Herschberg • Neal Picker 
for General Donations
Phyllis & Paul Ruffer for Kiddush Sponsorship
Diane & Jerry Reich for Eruv
Drasha
In the minds of most, Parshat VaYigash marks the end of the family drama that begins with the first First Family, Avraham and Sarah, and stretches through the arcs of Sefer Bereishit. The Real Housewives of Kanaan comes to a series close as Jacob is reunited with all of his sons, and they settle together in harmony. However, what is often overlooked by focusing on the interpersonal drama is the broader national political drama that unfolds in the concluding verses of our Parshah.  

The Torah tells us (BeReishit 47:13-26) how, during the height of the Egyptian famine, the people of Egypt had expended all of their silver, metals, and money purchasing food from Yosef, and were left penniless. Yosef, seeing that the people had no more money to buy back the food he had previously collected from them, instead issued a tax of farmland itself. Indeed, the Torah dramatically tells us that due to Yosef's tax, the entirety of Egypt became owned by Pharaoh and all of its inhabitants became Pharaoh's sharecroppers– surely a hefty tax! Having taxed everyone down to their very land, Yosef then collects everyone in the country and moves them from their ancestral farmland into cities– breaking their claim to the land, and displacing them. Indeed, it is not surprising that the Egyptian people respond to this new situation by saying Yosef has saved them, but "we will be slaves to Pharaoh" (BeReishit 47:25). 

In other words, one of the last acts of Yosef– and thereby, one of the last acts of the Jewish people in Sefer BeReishit– consists of Yosef using his authority as Viceroy of Egypt to impose an exceptionally large tax on the Egyptians during a famine– a time of extreme vulnerability– ultimately leading to their near-enslavement. Unsurprisingly, many of the rabbinic commentaries note how peculiar this episode is– we rarely get other insight into Yosef's political actions as viceroy– and how unsettling Yosef's actions seem to be, and try to apologize for them. The Ramban, among others, moves the goalposts and says really, Yosef is being relatively merciful. He could have enslaved the people! All he asked for was their land. The Malbim argues that it must be that Yosef was actually being lenient here and caring for the Egyptians, because otherwise, the story would be telling us about the corruption or immorality of Yosef– a supposed leader of his people– taking advantage of their vulnerability to enslave his nation for selfish ends. Leaders are supposed to care for their people! Surely this is not what the Torah is trying to tell us... continued

Click HERE for an archive of Rabbi Staller's Drashot
Nu?... What's New? VOS IZ NAYES?

This month's update comes from Mona & Stephen Klaber 

Although my husband Stephen and I live in San Francisco, my roots to the Lower East Side are long and deep. I was raised in the Hillman co-ops and was so blessed to have all my grandparents living across the street in the East River co-ops. My paternal grandparents previously lived on Clinton Street where my dad grew up. They ran a shoe business on Avenue B and then Stein's Realty, at the same location for 50+ years. My maternal grandparents owned a "yards-goods" (fabric) store on Allen Street.

Pre-Covid, when we'd come to NY to visit our son and daughter-in-law, Andrew and Jackie, we always went with them to The Stanton Street Shul and the warmth of the congregation was palpable. And now, even 3,000 miles away, we continue to feel the haimishkeit of the shul. We are honored to be members of the Stanton community.

So…Vos Iz Nayes?…we're still quite Covid-cautious. But since we're both retired, we have time to take in as much of the beauty of Northern California as possible, especially hiking around Marin County, Pescadero, Sonoma, and Napa. After our exercise, we find places off the beaten path where I sit in the sun and Stephen sits in the shade (the key to a long and happy marriage). We bring our lunch and read, or catch up with friends on the phone. I study with a Partner in Torah in Far Rockaway, NY, and we've zoomed into some incredibly inspiring programs
sponsored by the Illinois Holocaust Museum, CAMERA, and Streicker Center Temple Emanuel-El NYC. On Shabbat, we love discussing the Parsha with each other and then, after Havdalah, taking the Chabad Parsha quiz and comparing our scores! We very much enjoy One Day University. It offers a wealth of outstanding 1-hour classes with topics ranging from literature to art to science to history, to movies, to Broadway show tunes, all taught by fabulous professors.
One of our favorites was, "A Jewish Founding Father? Alexander Hamilton's Hidden Life." But undoubtedly, the highlight of our days is babysitting for our two young grandsons, 3-year-old Nathan and one-year old Noah.  And B'H, we very much look forward to doing the same very soon, for our beautiful 7-month-old granddaughter, Eliza Anne, in NYC.

G-d willing, we hope to see you all at SSS in the very near future.
Zei gezunt!

Please send all 'Voz Iz Nayes?' submissions to Mona Klaber
We look forward to including your news in an upcoming Stanton newsletter!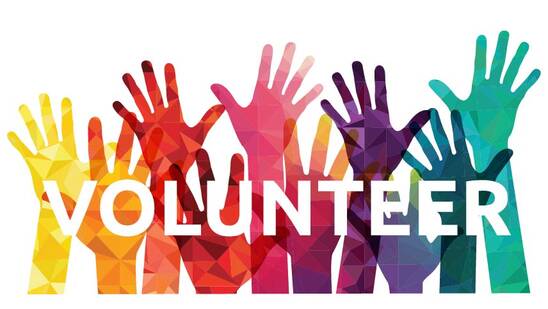 For those of you who missed our Volunteer Recruitment Meeting last night, it was a great start to enriching our community engagement and participation. Check out Rabbi Staller's slide show to review what we discussed and survey the committees and tasks available as volunteer opportunities.

Some examples of ways to get involved:
Try your hand at being a Gabbai for a week
​​​​​​​
Plan fun events.
​​​​​​​
Help maintain and improve our building.
Extend chesed to our members in need.
Brainstorm ways to grow membership in our shul.
Strengthen connections to our external community and within our internal community. 
(Note: You will always have support and assistance. If you want to try something you've never done before, we will guide you. You won't have to figure it out on your own. We encourage you and welcome you to give as little or as much of your time as you are able.)


If anything strikes your fancy, please

fill out this google form

.  And consider grabbing a buddy with whom to volunteer.
StantonKIDS
Saturday, December 18th, 2021
10:30am in SHUL
MORE UPCOMING EVENTS. Stay Tuned...
December 21st: Challah Bake with Moishe House, at 8 PM in the Shul
January 2022: Shul Art Gallery Launch Upstairs in the Balcony
February 2022: Monologues from the Makom: Intertwined Narratives of Sexuality
Parshat HaShavuah Shiur
Tuesday, December 14th,
7:00 - 8:15pm via ZOOM
To join by phone, dial 1-(929) 205 6099 and enter Member ID: 847 9509 7605

and Tefillah Shiur
Wednesday, December 15th,
7:00 - 8:15pm via ZOOM
To join by phone, dial 1-(929) 205 6099 and enter Member ID: 894 9535 0094

With Rabbi Leead Staller
New Beginner Talmud Class: Needs Your Help!
The class, led by Rabbi Leead with the help of our Rabbinic Intern Emily and others, will be an introduction to Talmud, with the goal of giving members exposure to wide areas of Talmud and Talmudic thinking. If you'd like to join Rabbi Leead, Emily, and Dan Marcus to brainstorm topics/ideas and finalize a class schedule, please reach out to Rabbi Staller. All help is appreciated! 
Shabbat Shmooze
Another way to stay connected to congregants and let people know we care! 
Each Thursday, we will call a few congregants to chat, touch base,
and wish them Shabbat Shalom! 
Send all call requests, recommendations, or interest to Rabbi Staller
For our health and that of our city, country and world -- 
get vaccinated!
Walk-in vaccines and booster shots are now available throughout the city. Or speak to your doctor. Or call the main vaccine hotline for NYC: 877-VAX-4NYC or 877-829-4692. Or visit https://vaccinefinder.nyc.gov/ or  https://www.turbovax.info/
Misheberach: We pray that all who are sick may have a full recovery. To add a name to our communal misheberach prayer list, email us. 

Wishing Barry Feldman a speedy recovery after undergoing surgery. 
Happy Birthday Risa Gerstein, Jill Slater and Slater Schwartzberg
Yahrzeit mother of Paul Ruffer: Edith Silverman Ruffer

The Stanton Street Shul COVID PROTOCOLS
(as of November 1, 2021)
We care deeply about the safety of our community. 
All attendees must wear a mask except while eating and drinking. 
Attendees must provide proof of vaccination. 
Please be considerate of the health of our community.

Security Protocols for Entering Shul:
At all times as a security precaution, please use the code to enter the door on the right side of the building. If you do not know the code, knock and someone will let you in.
{{shulcloud_footer_left}}
{{shulcloud_footer_right}}
Tue, December 6 2022 12 Kislev 5783