Weekly Newsletter
The Stanton Street Weekly Newsletter: Shabbat Shemot
| | |
| --- | --- |
| Author | |
| Date Added | |
| Automatically create summary | |
| Summary | |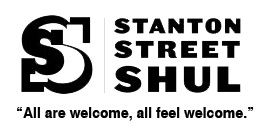 ​​​​​​​
Week of December 24th, 2021
20 Tevet 5782
Shabbat Shemot
Erev Shabbat December 24th (20 Tevet)
4:15p Candle Lighting

Shabbat Shemot December 25th (21 Tevet)
9:30a Shabbat Services IN SHUL
5:19p Havdalah

Tuesday, December 28th (24 Tevet)
7p Rabbi Leead Staller's Parshat HaShavuah Shiur via ZOOM

Wednesday, December 29th (25 Tevet)
7p Rabbi Leead Staller's Tefillah Shiur via ZOOM

Thank you to this week's valued DONORS!
We are grateful to have such a committed community.
Leslie Rozner for General Donation in memory of Larry Freeman, a lifelong resident of the Lower East Side on the occasion of his first Yahrzeit.


Sponsor a Kiddush

Your Name Could Be Here
Congratulations to Jessica Spector upon receipt of NYC Advocate of 2021 award from the Mayor's Office to End Domestic and Gender Based Violence for her work supporting survivors!

Misheberach: We pray that all who are sick may have a full recovery. To add a name to our communal misheberach prayer list, email us. 

Refuah Shleimah to Rochelle Abelson (Rochel Sara bat Zelda Mindel) Jessica Spector's mother-in-law.

Wishing Barry Feldman a speedy recovery after undergoing surgery. 

Happy Birthday Moishe Bloxenheim and Dana Friedman

The Stanton Street Shul COVID PROTOCOLS
(as of November 1, 2021)
We care deeply about the safety of our community. 
All attendees must wear a mask except while eating and drinking. 
Attendees must provide proof of vaccination. 
Please be considerate of the health of our community.

Security Protocols for Entering Shul:
At all times as a security precaution, please use the code to enter the door on the right side of the building. If you do not know the code, knock and someone will let you in.
Chanukah Party Fun
Members and newcomers as well as the young and older enjoyed
​​​​​​​games, sufganyot, songs and comeraderie.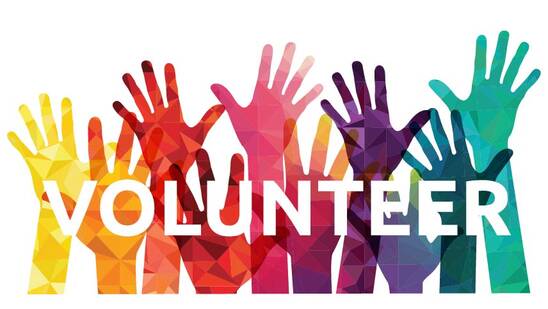 For those of you who missed our Volunteer Recruitment Meeting last week, it was a great start to enriching our community engagement and participation. Check out Rabbi Staller's slide show to review what we discussed and survey the committees and tasks available as volunteer opportunities.

Some examples of ways to get involved:
Try your hand at being a Gabbai for a week
​​​​​​​
Plan fun events.
​​​​​​​
Help maintain and improve our building.
Extend chesed to our members in need.
Brainstorm ways to grow membership in our shul.
Strengthen connections to our external community and within our internal community. 
(Note: You will always have support and assistance. If you want to try something you've never done before, we will guide you. You won't have to figure it out on your own. We encourage you and welcome you to give as little or as much of your time as you are able.)


If anything strikes your fancy, please

fill out this google form

.  And consider grabbing a buddy with whom to volunteer.

Challah Bake with Moishe House
(canceled due to Omicron Surge)

Wednesday, December 22nd at 9pm
MORE UPCOMING EVENTS. Stay Tuned...
January 7, 2022: Community Dinner (from now on we will have a Shabbat Shul dinner the second Friday of every month.)
January 2022: Shul Art Gallery Launch Upstairs in the Balcony
February 2022: Monologues from the Makom: Intertwined Narratives of Sexuality
Parshat HaShavuah Shiur
Tuesday, December 28th,
7:00 - 8:15pm via ZOOM
To join by phone, dial 1-(929) 205 6099 and enter Member ID: 847 9509 7605

and Tefillah Shiur
Wednesday, December 29th,
7:00 - 8:15pm via ZOOM
To join by phone, dial 1-(929) 205 6099 and enter Member ID: 894 9535 0094

With Rabbi Leead Staller
New Beginner Talmud Class: Needs Your Help!
The class, led by Rabbi Leead with the help of our Rabbinic Intern Emily and others, will be an introduction to Talmud, with the goal of giving members exposure to wide areas of Talmud and Talmudic thinking. If you'd like to join Rabbi Leead, Emily, and Dan Marcus to brainstorm topics/ideas and finalize a class schedule, please reach out to Rabbi Staller. All help is appreciated! 
Shabbat Shmooze
Another way to stay connected to congregants and let people know we care! 
Each Thursday, we will call a few congregants to chat, touch base,
and wish them Shabbat Shalom! 
Send all call requests, recommendations, or interest to Rabbi Staller
For our health and that of our city, country and world -- 
get vaccinated!
Walk-in vaccines and booster shots are now available throughout the city. Or speak to your doctor. Or call the main vaccine hotline for NYC: 877-VAX-4NYC or 877-829-4692. Or visit https://vaccinefinder.nyc.gov/ or  https://www.turbovax.info/
{{shulcloud_footer_left}}
{{shulcloud_footer_right}}
Tue, December 6 2022 12 Kislev 5783