Weekly Newsletter
The Stanton Street Weekly Newsletter: Shabbat Bo
| | |
| --- | --- |
| Author | |
| Date Added | |
| Automatically create summary | |
| Summary | |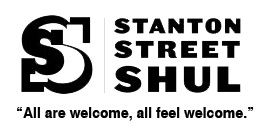 ​​​​​​​
Week of January 7, 2021
5 Shevat 5782
Shabbat Bo
Erev Shabbat January 7 (5 Shevat)
4:27p Candle Lighting

Shabbat Bo January 8th (6 Shevat)
9:30a Shabbat Services IN SHUL
5:31p Havdalah

Sunday, January 9th (7 Shevat)
3p Tu B'Shvat Class via ZOOM followed by Mincha/Maariv/To-Go Snack in SHUL

Tuesday, January 11th (9 Shevat)
7p Rabbi Leead Staller's Parshat HaShavuah Shiur via ZOOM

Wednesday, January 12th (10 Shevat)
7p Rabbi Leead Staller's (NEW) Talkin' Talmud Shiur via ZOOM
Thank you to this week's valued DONORS!
We are grateful to have such a committed community.
Wendy Chin & David Tuchman for Building Fund
Eva Morales • Wendy Chin & David Tuchman • Maxbetter Vizelberg for End-of-Year Donation
Aliza & David Deutsch for General Donations
DRASHA
Three Parshiyot in to the Exodus story, we finally reach what is arguably the climax, or one of the climaxes, of the story: The plague of the first born. God, perhaps for the first time in human history, is going to personally come down and smite the firstborn children of Egypt, but first, God has something to say to Moshe. In the middle of introducing the final plague, God changes the topic on Moses, and says: 

ב  דַּבֶּר-נָא, בְּאָזְנֵי הָעָם; וְיִשְׁאֲלוּ אִישׁ מֵאֵת רֵעֵהוּ, וְאִשָּׁה מֵאֵת רְעוּתָהּ, כְּלֵי-כֶסֶף, וּכְלֵי זָהָב.

2 Speak now in the ears of the people, and let them ask every man of his neighbour, and every woman of her neighbour, jewels of silver, and jewels of gold.'

ג  וַיִּתֵּן יְהוָה אֶת-חֵן הָעָם, בְּעֵינֵי מִצְרָיִם; גַּם הָאִישׁ מֹשֶׁה, גָּדוֹל מְאֹד בְּאֶרֶץ מִצְרַיִם, בְּעֵינֵי עַבְדֵי-פַרְעֹה, וּבְעֵינֵי הָעָם.  

3 And the LORD gave the people favour in the sight of the Egyptians. Moreover the man Moses was very great in the land of Egypt, in the sight of Pharaoh's servants, and in the sight of the people. 

This sudden change in topic is surprising and troubling for a number of reasons. First of all, why is it interrupting the drama of the narrative climax to add this seemingly unrelated and trivial matter of requesting money from the Egyptians on the way out? But beyond that, why is it so important to God that the Jewish people ask for gold and silver before they leave Egypt? The Rabbis in Brachot 9b note the unusual language in the Torah, Dabeir Na, please ask, as if this request is a personal favor to God. But why does God care so much about material stuff?

Click HERE for an archive of Rabbi Staller's Drashot
Misheberach: We pray that all who are sick may have a full recovery. To add a name to our communal misheberach prayer list, email us. 

Refuah Shleimah to Rochelle Abelson (Rochel Sara bat Zelda Mindel) Jessica Spector's mother-in-law.

The Stanton Street Shul COVID PROTOCOLS
(as of November 1, 2021)
We care deeply about the safety of our community. 
All attendees must wear a mask except while eating and drinking. 
Attendees must provide proof of vaccination. 
Please be considerate of the health of our community.

Security Protocols for Entering Shul:
At all times as a security precaution, please use the code to enter the door on the right side of the building. If you do not know the code, knock and someone will let you in.
Nu?... What's New? VOS IZ NAYES?

This month's update comes from Dana Friedman


Well, by the time you read this the year will be new (2020-nu). "What's 'Nu'?" is a great question. "Nu" can mean anything from "Let's just resign ourselves to the situation, and make the best of it" to "Come on! MOVE already!" The former is kinda midwestern, the latter is very New York. (Could be traffic, could be a spousal argument.) Nu. (In that last use, "Nu" might mean "Hey, the two points of view are equally acceptable, so stop making such a fuss.") It's also the thirteenth letter of the Greek alphabet. Since this is not supposed to be an etymology lesson, here's a quick story.

I had gum surgery. It was very cool. They used cadaver tissue, and it made me a better comedian; because now I'm dead inside. Nu. (See that?). I'm not sure what Jewish Law says about using cadaver tissue. I was in the periodontist's chair, and couldn't exactly call Rabbi Staller and ask if this was allowed. My mouth was numb, and I'd have sounded even sillier than usual. But, I was following doctor's orders. I hope that counts for something. There are no fabulous comedy shows to plug today, December 23, but I will likely produce and perform on a good Jewish one before Purim called Orthomocks Jews. Date and venue announcement will be available soon. This is a link to last year's show (which was virtual). We'll update it and announce on social media when we have a date.

If you'd like to keep posted about future comedy shows, many of them with Jewish themes, go to danafriedman.com and sign up for the mailing list right from the home page.

Good Shabbos!

Please send all 'Voz Iz Nayes?' submissions to Mona Klaber.
We look forward to including your news in an upcoming Stanton newsletter!
Shabbat Shmooze
Another way to stay connected to congregants and let people know we care! 
Each Thursday, we will call a few congregants to chat, touch base,
and wish them Shabbat Shalom! 
Send all call requests, recommendations, or interest to Rabbi Staller
MORE UPCOMING EVENTS. Stay Tuned...
January 14th 2022: Friday night service in honor of Shabbat Shirah in SHUL
January 2022: Shul Art Gallery Launch Upstairs in the Balcony
February 2022: Monologues from the Makom: Intertwined Narratives of Sexuality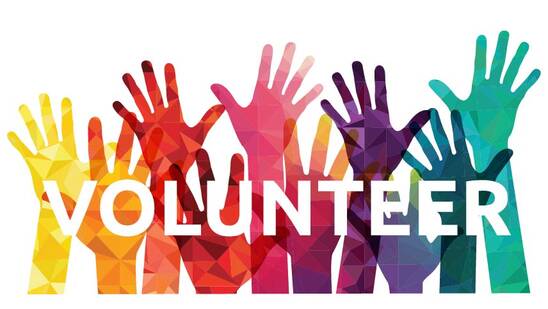 For those of you who missed our Volunteer Recruitment Meeting last week, it was a great start to enriching our community engagement and participation. Check out Rabbi Staller's slide show to review what we discussed and survey the committees and tasks available as volunteer opportunities.

Some examples of ways to get involved:
Try your hand at being a Gabbai for a week
Plan fun events.
​​​​​​​
Help maintain and improve our building.
Extend chesed to our members in need.
Brainstorm ways to grow membership in our shul.
Strengthen connections to our external community and within our internal community. 
(Note: You will always have support and assistance. If you want to try something you've never done before, we will guide you. You won't have to figure it out on your own. We encourage you and welcome you to give as little or as much of your time as you are able.)


If anything strikes your fancy, please

fill out this google form

.  And consider grabbing a buddy with whom to volunteer.
For our health and that of our city, country and world -- 
get vaccinated and boosted!
Walk-in vaccines and booster shots are now available throughout the city. Or speak to your doctor. Or call the main vaccine hotline for NYC: 877-VAX-4NYC or 877-829-4692. Or visit https://vaccinefinder.nyc.gov/ or  https://www.turbovax.info/
{{shulcloud_footer_left}}
{{shulcloud_footer_right}}
Tue, December 6 2022 12 Kislev 5783