Weekly Newsletter
The Stanton Street Weekly Newsletter: Shabbat Yitro
| | |
| --- | --- |
| Author | |
| Date Added | |
| Automatically create summary | |
| Summary | |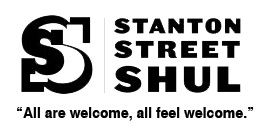 ​​​​​​​
Week of January 21, 2022
19 Shevat 5782
Shabbat Yitro
Erev Shabbat January 21 (19 Shevat)
4:42p Candle Lighting

Shabbat Yitro January 22 (20 Shevat)
9:30a Shabbat Services in SHUL
5:45p Havdalah

Tuesday, January 25 (23 Shevat)
7p Rabbi Leead Staller's Parshat HaShavuah Shiur via ZOOM

Wednesday, January 26 (24 Shevat)
7p Rabbi Leead Staller's (NEW) Talkin' Talmud Shiur via ZOOM
Thank you to this week's valued DONORS!
We are grateful to have such a committed community.
Anonymous • Ruth Adler • Rivky & David Friedman
Neal Picker • Lower East Side Conservancy 
for End of Year Donations
Barry Cohen in Honor of the Friedmans
Leslie Rozner in Memory of Larry Freeman--a longtime resident of the Lower East Side on the occasion of his first yahrzeit. May his neshamah have an aliyah.
DRASHA
Oftentimes, we look to Chazal and the Midrash to fill in details or offer explanation when the Torah is lean on narrative or terse in its language. However, when one looks at the drama surrounding Matan Torah in the bible– with its earthquakes, fire, thunder, and lightning– one would think that surely the stakes were already high enough as they were. And yet, despite the layer of drama inherent in the Torah, our Rabbis saw the need to raise the stakes of the scene even higher. The Rabbis in Shabbat 88a say that not only was God causing the mountain to tremble and smoke, intimidating the Jewish people, but God actually lifted Mount Sinai itself up out of the ground, and overtly threatened the Jewish people.

Rabbi Avdimi bar Ḥama bar Ḥasa said: the Jewish people actually stood beneath the mountain, and the verse teaches that the Holy One, Blessed be He, overturned the mountain above the Jews like a tub, and said to them: If you accept the Torah, excellent, and if not, there will be your burial. 

The Rabbis, though, are self aware of the drastic implications of this scene. Effectively, by envisioning God as threateningly forcing the Jews into accepting the Torah the rabbis are claiming that Har Sinai was coercive, and the covenant of Sinai was non-consensual! ...continued

Click HERE for an archive of Rabbi Staller's Drashot
Misheberach: We pray that all who are sick may have a full recovery. To add a name to our communal misheberach prayer list, email us. 

Refuah Shleimah to Rochelle Abelson (Rochel Sara bat Zelda Mindel) Jessica Spector's mother-in-law.

The Stanton Street Shul COVID PROTOCOLS
(as of January 19, 2022)

While things in New York are starting to head in the right direction, as of right now, Omicron is still a threat and we remain cautious. Our vaccine and mask policy remain in place, and we will continue to suspend Kiddush, but we are hopeful that we will be able to, safely, resume in-person events in the near future.

Security Protocols for Entering Shul:
At all times as a security precaution, please use the code to enter the door on the right side of the building. If you do not know the code, knock and someone will let you in.


For the past two weeks, we've had successful Yahrtzeit Minyanim. The first event was in memory of the yahrzeit of Corinne Shmuel and the second series of gatherings were in memory of the yahrzeit of David Deutsch's father. If anyone is interested in bringing together a minyan for a Yahrtzeit service for a loved one, please reach out to Rabbi Staller . 
StantonKids
Saturday, January 29th
10:30am StantonKids Shabbat Services in Shul
All kids welcome!
Morah Aliza and Morah Leslie will guide the group in games, singing, davening and holiday celebrations.


Shabbat Shmooze
Another way to stay connected to congregants and let people know we care! 
Each Thursday, we will call a few congregants to chat, touch base,
and wish them Shabbat Shalom! 
Send all call requests, recommendations, or interest to Rabbi Staller
MORE UPCOMING EVENTS. Stay Tuned...
January 2022: Shul Art Gallery Launch Upstairs in the Balcony
February 2022: Monologues from the Makom: Intertwined Narratives of Sexuality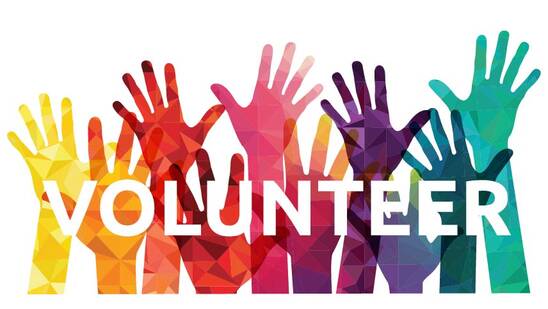 For those of you who missed our Volunteer Recruitment Meeting last week, it was a great start to enriching our community engagement and participation. Check out Rabbi Staller's slide show to review what we discussed and survey the committees and tasks available as volunteer opportunities.

Some examples of ways to get involved:
Try your hand at being a Gabbai for a week
Plan fun events.
​​​​​​​
Help maintain and improve our building.
Extend chesed to our members in need.
Brainstorm ways to grow membership in our shul.
Strengthen connections to our external community and within our internal community. 
(Note: You will always have support and assistance. If you want to try something you've never done before, we will guide you. You won't have to figure it out on your own. We encourage you and welcome you to give as little or as much of your time as you are able.)


If anything strikes your fancy, please

fill out this google form

.  And consider grabbing a buddy with whom to volunteer.
For our health and that of our city, country and world -- 
get vaccinated and boosted!
Walk-in vaccines and booster shots are now available throughout the city. Or speak to your doctor. Or call the main vaccine hotline for NYC: 877-VAX-4NYC or 877-829-4692. Or visit https://vaccinefinder.nyc.gov/ or  https://www.turbovax.info/
{{shulcloud_footer_left}}
{{shulcloud_footer_right}}
Tue, December 6 2022 12 Kislev 5783