Weekly Newsletter
The Stanton Street Weekly Newsletter: Shabbat Mishpatim
| | |
| --- | --- |
| Author | |
| Date Added | |
| Automatically create summary | |
| Summary | |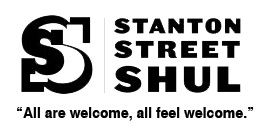 ​​​​​​​
Week of January 28, 2022
26 Shevat 5782
Shabbat Mishpatim
Erev Shabbat January 28 (26 Shevat)
4:51p Candle Lighting

Shabbat Mishpatim January 29 (27 Shevat)
9:30a Shabbat Services in SHUL
5:53p Havdalah

Tuesday, February 1 Rosh Chodesh Adar (30 Shevat)
7p Rabbi Leead Staller's Parshat HaShavuah Shiur via ZOOM

Wednesday, February 2 Rosh Chodesh Adar (1 Adar)
7p Rabbi Leead Staller's (NEW) Talkin' Talmud Shiur via ZOOM
Thank you to this week's valued DONORS!
We are grateful to have such a committed community.

Donna & Mathis Chazonov for General Donations

Tax Substantiation Letters were sent out this week by email. If you donated last year and did not receive one or if your letter looks incomplete,
please be in touch.

DRASHA
For one of the first times in the Torah, we have a nearly complete narrative-break, as our Parshah shifts away from the story of the Jewish people receiving the Torah in the desert, and instead focuses on the content of said Torah. Thus, Parashat Mishpatim gives us a taste of what we just got ourselves into, as well as one of our first tastes of an overtly Halakhic and legalistic section of the Torah. Having introduced revelation and God's law to the Jewish people, God then jumps into details and begins spelling out the basics of tort law. Ultimately, this Parshah serves as the basis for Halakha's civil law, as it develops from our Parshah, through the rabbis of the Talmud, until today. 

Given this until-now unprecedented turn towards legal codification and listing laws, much of the commentary in our section is gripped with questions of which laws made the cut to be mentioned in our Parshah and why. But rather than speculating on reasons for particular Mitzvots' inclusion, I'd like to focus on the information we definitely have in front of us, the rules of civil procedure given in our Parshah, and ask a different question. Why does the Torah present them in the order that it does? ...continued

Click HERE for an archive of Rabbi Staller's Drashot
Misheberach: We pray that all who are sick may have a full recovery. To add a name to our communal misheberach prayer list, email us. 

Refuah Shleimah to Leslie Levinson as she continues to heal.
Happy Birthday to Jessica Spector, Jonah Sampson-Boyarin and Alan Roditi

The Stanton Street Shul COVID PROTOCOLS
(as of January 19, 2022)

While things in New York are starting to head in the right direction, as of right now, Omicron is still a threat and we remain cautious. Our vaccine and mask policy remain in place, and we will continue to suspend Kiddush, but we are hopeful that we will be able to, safely, resume in-person events in the near future.

Security Protocols for Entering Shul:
At all times as a security precaution, please use the code to enter the door on the right side of the building. If you do not know the code, knock and someone will let you in.


For the past two weeks, we've had successful Yahrtzeit Minyanim. The first event was in memory of the yahrzeit of Corinne Shmuel and the second series of gatherings were in memory of the yahrzeit of David Deutsch's father. If anyone is interested in bringing together a minyan for a Yahrtzeit service for a loved one, please reach out to Rabbi Staller . 
StantonKids
Saturday, January 29th
10:30am StantonKids Shabbat Services in Shul
All kids welcome!
Morah Aliza and Morah Leslie will guide the group in games, singing, davening and holiday celebrations.


Shabbat Shmooze
Another way to stay connected to congregants and let people know we care! 
Each Thursday, we will call a few congregants to chat, touch base,
and wish them Shabbat Shalom! 
Send all call requests, recommendations, or interest to Rabbi Staller
UPCOMING EVENTS. Stay Tuned...
January 2022: Shul Art Gallery Launch Upstairs in the Balcony

We're going to be having two opportunities to get together with the Rabbi and Shoshana over Zoom, share personal interests, and hang out:
Monday February 7th at 7pm, Kressel Housman will lead a Creative Writing Corner. Join Kressel on ZOOM to play some creative writing games. There will be an opportunity to share a short piece of outside writing with other Stantoners. If you don't have something prepared, just come to hear your friends' writing and to play some writing games! 
Wedneday, February 16th at 8:15pm, following Talmud Shiur, Rabbi Leead will host an online Netflix Watch Party for the new Kanye West Documentary. Open to Kanye fans and haters alike! Kanye and his music have been a huge part of Rabbi Leead's life, and he is excited to learn about Kanye together with his Stanton family and share his interest and connections to Kanye's music. 

February 2022: Monologues from the Makom: Intertwined Narratives of Sexuality

Women's Megillah Reading on Purim: Please contact Rivky Friedman to coordinate if you would like to read a portion of Megillat Esther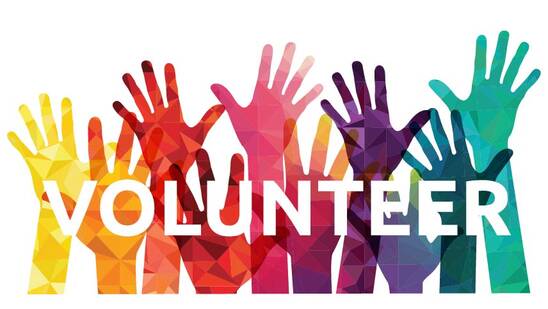 For those of you who missed our Volunteer Recruitment Meeting last week, it was a great start to enriching our community engagement and participation. Check out Rabbi Staller's slide show to review what we discussed and survey the committees and tasks available as volunteer opportunities.

Some examples of ways to get involved:
Try your hand at being a Gabbai for a week
Plan fun events.
​​​​​​​
Help maintain and improve our building.
Extend chesed to our members in need.
Brainstorm ways to grow membership in our shul.
Strengthen connections to our external community and within our internal community. 
(Note: You will always have support and assistance. If you want to try something you've never done before, we will guide you. You won't have to figure it out on your own. We encourage you and welcome you to give as little or as much of your time as you are able.)


If anything strikes your fancy, please

fill out this google form

.  And consider grabbing a buddy with whom to volunteer.
For our health and that of our city, country and world -- 
get vaccinated and boosted!
Walk-in vaccines and booster shots are now available throughout the city. Or speak to your doctor. Or call the main vaccine hotline for NYC: 877-VAX-4NYC or 877-829-4692. Or visit https://vaccinefinder.nyc.gov/ or  https://www.turbovax.info/
{{shulcloud_footer_left}}
{{shulcloud_footer_right}}
Tue, December 6 2022 12 Kislev 5783