Weekly Newsletter
The Stanton Street Weekly Newsletter: Shabbat Tetzaveh
| | |
| --- | --- |
| Author | |
| Date Added | |
| Automatically create summary | |
| Summary | |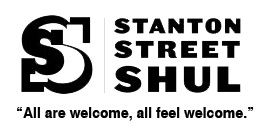 ​​​​​​​
Week of February 11, 2022
10 Adar 5782
Shabbat Tetzaveh
Erev Shabbat February 11 (10 Adar)
5:08p Candle Lighting

Shabbat Tetzaveh February 12 (11 Adar)
9:30a Shabbat Services in SHUL
6:09p Havdalah

Tuesday, February 15 Purim Katan (14 Adar)
7p Rabbi Leead Staller's Parshat HaShavuah Shiur via ZOOM

Wednesday, February 16 (15 Adar)
7p Rabbi Leead Staller's (NEW) Talkin' Talmud Shiur via ZOOM
8p Netflix Watch Party with Rabbi Staller via ZOOM
Thank you to this week's valued DONORS!
We are grateful to have such a committed community.

Aliza & David Deutsch & Cheryl Palgon for General Donations

Tax Substantiation Letters were sent out by email. If you donated last year and did not receive one or if your letter looks incomplete,
please be in touch.
DRASHA
While for some, Parashat Tetzaveh may be amongst the most boring sections of the Torah– as it lists the various garments worn by the Kohanim, the temple priests– I find it to be amongst the most controversial. Kehunah is not only unrelatable nowadays, but even uncomfortable and challenging. The idea of priesthood seems deeply tribal and hierarchical, as one is afforded status in society based solely off of family lineage and with no regard given to one's own merit and accomplishments. It is true that the rabbis of the Talmud say it's better to be a Torah scholar of illegitimate birth than an uneducated Kohein, but nowadays, that none of us are such great Torah scholars, it seems like the Kohein wins out more often than not. 

Indeed, one could read today's Parashah as an expression of this culture of elitism and hierarchy. Not only is the Kohein afforded Halakhic privilege, but he is granted physical manifestations of his status in the form of his clothing. The Kohein is adorned with fine garments of beautiful dyes, rare metals, and jewels– seemingly reinforcing his image as part of the elite.

In fact, one could even argue that the Halakhot themselves are designed to reinforce this class divide. The Bigdei Kehunah are not only luxurious and expensive, they are exclusive. It goes without saying that only Kohanim can wear the actual garments made for the priests. But beyond that, it is prohibited for laymen to even wear the same material composition as the Kohanim. The Kohein's Avneit, the wrap-belt he wears around his waist, is comprised of a mixture of wool and linen. This mixture of wool and linen is only permitted for the Kohein, whereas for the rest of the Jewish people it is forbidden to ever mix these materials, as it is "Shaatnez." In fact, the Chizkuni explains that the reason why the Torah forbade wearing Shaatnez for the Jewish people was specifically because Shaatnez is reserved for the Kohanim. In other words, Halakha limits the clothing that we can wear in an effort to ensure that the Kohanim's garb remains separate and inimitable...continued

Click HERE for an archive of Rabbi Staller's Drashot
Misheberach: We pray that all who are sick may have a full recovery. To add a name to our communal misheberach prayer list, email us. 

Yahrzeit of father and mother of Alvin Goldstein: Jacob Goldstein and Anna Goldstein
Grandmother of Jeff Katz: Sora Gitel Katz Barsky
Happy Birthday Jonah Sampson-Boyarin, Jessica Spector, Larissa Nahari, Alan Roditi
Refuah Shleimah to Leslie Levinson as she continues to heal.

The Stanton Street Shul COVID PROTOCOLS
(as of January 19, 2022)

While things in New York are starting to head in the right direction, as of right now, Omicron is still a threat and we remain cautious. Our vaccine and mask policy remain in place, and we will continue to suspend Kiddush, but we are hopeful that we will be able to, safely, resume in-person events in the near future.

Security Protocols for Entering Shul:
At all times as a security precaution, please use the code to enter the door on the right side of the building. If you do not know the code, knock and someone will let you in.
Women's Tefillah Group
Starting in February, the WTG will meet via ZOOM once a month on Sunday morning at 9:30am for tefillah, dvar Torah, and brunch. This will replace the WTG Zoom Rosh Chodesh services, which were held for over a year. 

From February through May, WTG will meet on the 1st Sunday of every month, and from June through August on the 2nd Sunday of the month. See the schedule below for details.
​​​
Sunday, March 6th
Sunday, April 3rd
Sunday, May 1st
(Rosh Chodesh - hopefully this will be an in-person tefillah)
Sunday, June 12th
Sunday, July 10th
Sunday, August 14th
Please email Rachel if you would like to give a 5-10 minute dvar Torah on one of these dates. The February slot has already been filled. 
UPCOMING EVENTS. Stay Tuned...

There will be two opportunities to get together with the Rabbi and Shoshana over Zoom, share personal interests, and hang out:
 
Wedneday, February 16th at 8:15pm, following Talmud Shiur, Rabbi Leead will host an online Netflix Watch Party for the new Kanye West Documentary. Open to Kanye fans and haters alike! Kanye and his music have been a huge part of Rabbi Leead's life, and he is excited to learn about Kanye together with his Stanton family and share his interest and connections to Kanye's music. 

Monday February 21st at 7pm, Kressel Housman will lead a (SECOND) Creative Writing Corner. Join Kressel on ZOOM to play some creative writing games, share your writing with other Stantoners. If you don't have something prepared, just come to hear your friends' writing and play!

February 2022: Monologues from the Makom: Intertwined Narratives of Sexuality

Wednesday, March 16th: Women's Megillah Reading on Purim: 
Please contact Rivky Friedman to coordinate if you would like to read a portion of Megillat Esther (no experience necessary) and please spread the word!!
Shabbat Shmooze
Another way to stay connected to congregants and let people know we care! 
Each Thursday, we will call a few congregants to chat, touch base,
and wish them Shabbat Shalom! 
Send all call requests, recommendations, or interest to Rabbi Staller
Voz Iz Nayes?
Slater Schwartzberg
This month we feature Slater Schwartzberg, daughter of Jill Slater and Marc Schwartzberg. Slater is 8 years old and her big news is that she just had her Torah Reading Ceremony (TRC) along with her second grade classmates at Beit Rabban, a jewish day school on the Upper West Side. It was the first time since the 'before times' that the school held the TRC ceremony with a live and in-person albeit limited audience. Slater leyned two pasukim from Bereishit with confidence, stage presence, beautiful tropes and no mistakes on pronunciation. She insisted that Marc and I not cry during the ceremony (she hoped to invent a tear-drying mechanism to place just inside our eyeglasses but time did not permit). We obeyed the no-crying rule for the most part. Slater's grandma was also there. She was allowed to cry and enjoyed that right, most assiduously.
It was a very special day for all of us.

In other news, Slater has built a bakery, out of cardboard, in our living room. Inventory includes waffles, strawberries, blueberries, and donuts. All ingredients are made out of home-made salt dough, dried and colored with chalk pastels. Slater's store takes cash and credit cards and will deliver upon request. The store is offering a 20% discount at the moment and boasts a daily waffle special.

Slater is easy to single out amidst Stanton's weekly shabbat minyan so if you have any follow up questions, be sure to flag her down.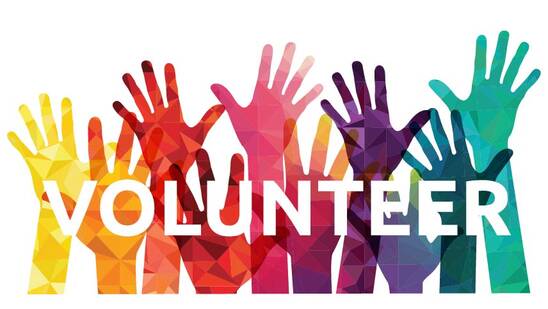 For those of you who missed our Volunteer Recruitment Meeting last week, it was a great start to enriching our community engagement and participation. Check out Rabbi Staller's slide show to review what we discussed and survey the committees and tasks available as volunteer opportunities.

Some examples of ways to get involved:
Try your hand at being a Gabbai for a week
Plan fun events.
​​​​​​​
Help maintain and improve our building.
Extend chesed to our members in need.
Brainstorm ways to grow membership in our shul.
Strengthen connections to our external community and within our internal community. 
(Note: You will always have support and assistance. If you want to try something you've never done before, we will guide you. You won't have to figure it out on your own. We encourage you and welcome you to give as little or as much of your time as you are able.)


If anything strikes your fancy, please

fill out this google form

.  And consider grabbing a buddy with whom to volunteer.
For our health and that of our city, country and world -- 
get vaccinated and boosted!
Walk-in vaccines and booster shots are now available throughout the city. Or speak to your doctor. Or call the main vaccine hotline for NYC: 877-VAX-4NYC or 877-829-4692. Or visit https://vaccinefinder.nyc.gov/ or  https://www.turbovax.info/
{{shulcloud_footer_left}}
{{shulcloud_footer_right}}
Tue, December 6 2022 12 Kislev 5783