Weekly Newsletter
The Stanton Street Weekly Newsletter: Shabbat Pekudei
| | |
| --- | --- |
| Author | |
| Date Added | |
| Automatically create summary | |
| Summary | |
Week of March 4, 2022
1 Adar II 5782
Shabbat Pekudei
Erev Shabbat Rosh Chodesh Adar II March 4
5:32p Candle Lighting

Shabbat Pekudei March 5 (2 Adar II)
9:30a Shabbat Services in SHUL. In-person Kiddush returns! Looking for sponsors....
6:32p Havdalah

Sunday, March 6 (3 Adar II)
9:30a WTG tefillah, dvar Torah, and brunch via ZOOM

Tuesday, March 8 (5 Adar)
7p Rabbi Leead Staller's Parshat HaShavuah Shiur via ZOOM

Wednesday, March 9 (6 Adar)
7p Rabbi Leead Staller's (NEW) Talkin' Talmud Shiur via ZOOM


P U R I M is Fast Approaching

Fulfill the Mitzvot of Mishloach Manot and Matanot l'Evyonim with The Stanton Street Shul

To sign up, click here and select "shalach manot" from the donations drop down menu.
With a $180 Contribution:
Pick up a mishloach manot/shalach manos/gift bag after Megillah Reading at shul (we encourage each congregant to take a gift bag and hand it to a fellow congregant)
Be listed as a contributor and have an opportunity to send Purim greetings in a congregation-wide announcement
Fulfill the Purim mitzvah of Matanot l'Evyonim - a special charity for the poor on Purim

DRASHA
While the past two weeks' Torah portions have largely been comprised of repetition, as we reached the end of our Parshah today, and thereby, the end of Sefer Shemot, we finally got to the some new material. After the Mishkan is completed, having been constructed exactly as God commanded it, God's presence visibly and publicly comes down and rests upon it in the form of a cloud, giving the Jewish people visual confirmation that their project has been a success, and they have indeed built a home which God will choose to reside in. Surely a fitting coda for the conclusion of the Exodus story.

However, right before the happily ever after ending, between the Jewish people finishing the construction of the Mishkan and God's presence actually resting upon it, the Torah interrupts the narrative in a surprising way:

"וַיַּ֨רְא מֹשֶׁ֜ה אֶת־כׇּל־הַמְּלָאכָ֗ה וְהִנֵּה֙ עָשׂ֣וּ אֹתָ֔הּ כַּאֲשֶׁ֛ר צִוָּ֥ה יְהֹוָ֖ה כֵּ֣ן עָשׂ֑וּ וַיְבָ֥רֶךְ אֹתָ֖ם מֹשֶֽׁה׃:

And Moshe saw all the work, and behold it was done according to God's commands, and Moshe blessed them.

Before we hear how God reacts to the construction of the Mishkan, the Torah interrupts to let us know how Moshe reacts. Moshe alone takes in the entirety of the construction project and reflects upon it, noting how impressively the Jewish people followed orders, before concluding with a blessing for the people.
If this insight into Moshe's psyche wasn't strange enough in its own right, the Torah confounds the situation further by being strangely silent about the content of Moshe's blessing. We are told Moshe blessed the Jewish people, but what did he say? We know the Kohanim are given a text of priestly blessing for the Jewish people, but Moshe isn't a priest and that doesn't happen until Sefer Bamidbar. So what is Moshe saying? ...continued

Click HERE for an archive of Rabbi Staller's Drashot
VOZ iz NAYES?
What's New?
This month we hear from Kressel Housman

I've heard that the phrase "people of the book" was meant to be an insult, but I choose not to take it that way. Neither, I think, does the historian Rabbi Berel Wein. He is fond of saying that if Jews are the people of any book, it's the Gemara as opposed to the Written Torah. Either way, most Jews are bookish people. As I wrote in my column in our shul's annual bulletin, it was the existence of a shul book club that brought me to Stanton, though the progressive worldview was what got me to stay. I also wrote that Rabbi Staller spoke to me about chairing the social justice committee the first time I met him. Here it is, a little over a year later, and he's found a much better fit for me. Stanton Street now has its own writing group! I'm so flattered to have been asked to run it!

Just as we are the "people of the book," I firmly believe that everybody, whether Jewish or not, has the wherewithal to write a book. Language is the way we process the world, so writing talent comes naturally to most people. It's more common than being able to carry a tune, and much more common than drawing ability. By the same logic, everyone has a body, so perhaps we could all be athletes if we'd put in the time and effort. Writing is similar. The difference between professional writers, hobbyists like me, and people who've never ventured to try, is time and practice.

As I write this, the last few Torah portions have been about the Mishkan. One Torah podcast I listen to asked the question: how was it known that Betzalel was fitting for the holy task of crafting vessels for the Mishkan? The answer is surprisingly simple. He didn't have to take a test, show a portfolio, or give references. He had artistic talent, so it was understood that he was meant to use it al kiddush Hashem. And that is my prayer for our newly launched writing group. May all our talents be used for Hashem's kavod and to create unity amongst ourselves and klal Yisroel.

To join our writing group, please be in touch. No experience necessary!

P U R I M SCHEDULE
Wednesday, March 16 Taanit Esther
5:53am: Fast Begins
6:15pm: Maariv followed by Megillah
6:30pm: WTG Women's Megillah Reading
7:38pm: Fast Ends + Break Fast Downstairs (Looking for Sponsors!)

Thursday, March 17 Purim
7:30am: Shachrit and Megillah Reading
12:00 - 2:00pm: Grab and Go Seudah
@ Rabbi Leead's (194 E 2nd St. Outdoor Space)

Remember for a donation of $180 to the Shul you can fulfill your
Mitzvot of Mishloach Manot, Matanot LeEvyonim,
and help fund the Shul celebration of Purim!
Misheberach: We pray that all who are sick may have a full recovery. To add a name to our communal misheberach prayer list, email us.

Refuah Shleimah to Aaron ben Chana Sara and to Leslie Levinson as she continues to heal.

While scaling back because of Omicron has been hard on all of us, we've found beautiful moments as a Shul in those opportunities we do have to gather together. Since reducing in-person activities two months ago, we've been able to host a handful of weekday Yhartzeit Minyanim for congregants, facilitating their Kaddish, learning about their lost loved ones, and sharing in snacks and Mitzvot in their memory.

If you have a Yhartzeit coming up, please reach out to Rabbi Leead to organize a Yhartzeit Minyan! These moments of gathering are so meaningful and special, but they need a little bit of forewarning to plan so don't be shy.

And, as always, feel free to update your Shul account info with Yhartzeit dates either on your own, at www.stantonstshul.com, or email me or Jill with the info and we an input it for you.

The Stanton Street Shul COVID PROTOCOLS
(as of January 19, 2022)

While things in New York are starting to head in the right direction, as of right now, Omicron is still a threat and we remain cautious. Our vaccine and mask policy remain in place, and we will continue to suspend Kiddush, but we are hopeful that we will be able to, safely, resume in-person events in the near future.

Security Protocols for Entering Shul:
At all times as a security precaution, please use the code to enter the door on the right side of the building. If you do not know the code, knock and someone will let you in.
Women's Tefillah Group
Starting in February, the WTG will meet via ZOOM once a month on Sunday morning at 9:30am for tefillah, dvar Torah, and brunch. This will replace the WTG Zoom Rosh Chodesh services, which were held for over a year.

Through May, WTG will meet on the 1st Sunday of every month, and from June through August on the 2nd Sunday of the month.

This ​​​Sunday, March 6th
Passcode: 36442 To dial in: +1 929 205 6099

Sunday, April 3rd
Sunday, May 1st
(Rosh Chodesh - hopefully this will be an in-person tefillah)
Sunday, June 12th
Sunday, July 10th
Sunday, August 14th
Please email Rachel if you would like to give a 5-10 minute dvar Torah on one of these dates. The February slot has already been filled.
UPCOMING EVENTS

Mark your Calendars!

Wednesday, March 16th: Women's Megillah Reading on Purim
Please contact Rivky Friedman to coordinate if you would like to read a portion of Megillat Esther (no experience necessary) and please spread the word!!
​​​​​​​
March 19th: Triangle Shirt Waist Factory Yhartzeit Kiddush sponsored by Elisssa Sampson and Jonathan Boyarin



StantonKIDS
Future Events:
March 12th, 26th / April 9th, 30th / May 7th, 21st / June 5th Shavuot, 18th
Join Morah Eliza and Leslie
for games, celebration of holidays, snacks, songs and davening
Shabbat Shmooze
Another way to stay connected to congregants and let people know we care!
Each Thursday, we will call a few congregants to chat, touch base,
and wish them Shabbat Shalom!
Send all call requests, recommendations, or interest to Rabbi Staller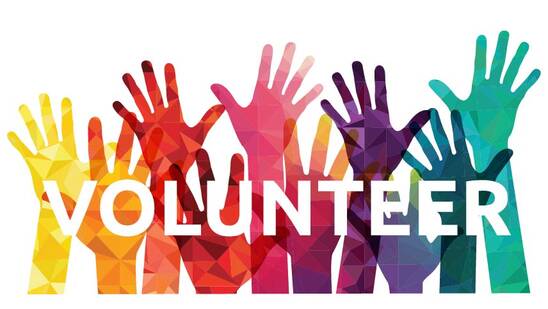 For those of you who missed our Volunteer Recruitment Meeting last week, it was a great start to enriching our community engagement and participation. Check out Rabbi Staller's slide show to review what we discussed and survey the committees and tasks available as volunteer opportunities.

Some examples of ways to get involved:
Try your hand at being a Gabbai for a week
Plan fun events.
​​​​​​​
Help maintain and improve our building.
Extend chesed to our members in need.
Brainstorm ways to grow membership in our shul.
Strengthen connections to our external community and within our internal community.
(Note: You will always have support and assistance. If you want to try something you've never done before, we will guide you. You won't have to figure it out on your own. We encourage you and welcome you to give as little or as much of your time as you are able.)

If anything strikes your fancy, please

fill out this google form

. And consider grabbing a buddy with whom to volunteer.
For our health and that of our city, country and world --
get vaccinated and boosted!
Walk-in vaccines and booster shots are now available throughout the city. Or speak to your doctor. Or call the main vaccine hotline for NYC: 877-VAX-4NYC or 877-829-4692. Or visit https://vaccinefinder.nyc.gov/ or https://www.turbovax.info/
{{shulcloud_footer_left}}
{{shulcloud_footer_right}}
Tue, December 6 2022 12 Kislev 5783