Weekly Newsletter
The Stanton Street Weekly Newsletter: Shabbat Parshat Parah Shmini
| | |
| --- | --- |
| Author | |
| Date Added | |
| Automatically create summary | |
| Summary | |
Week of March 25, 2022
22 Adar II 5782
Shabbat Parshat Parah Shmini
Erev Shabbat Shushan Purim March 25 (22 Adar II)
6:55p Candle Lighting

Shabbat Parshat Parah Shmini March 26 (23 Adar II)
9:30a Shabbat Services in SHUL with In-person Kiddush!
7:55p Havdalah
Thank you to this Week's Donors
We are grateful for your committment!

Kressel Housman for Renewed Individual Membership
Barry Feldman for Matanot l'Evyonim
George Kleiner • Kimberly & Daniel Marcus for Mishloach Manot
Leslie Sussman for General Donation
Barry Feldman • Phyllis & Paul Ruffer • Marc Schwartzberg
for Shabbat Zachor Kiddush Sponsorship
Your Name Here

for

Shabbat Kiddush Sponsorship
RABBI LEEAD STALLER
As you are aware, Rabbi Leead Staller previously informed the congregation of his decision to leave the shul at the end of his contract, which was set to expire in June. Earlier this week, Rabbi Staller notified the shul board that he was resigning his position effective immediately. The shul board is focused on continuation of the activities of the congregation and welcomes the input of all of its members."

As we pray for the safety of our Jewish family in Ukraine and all communities in affected areas, we encourage you to do what you can to make a difference.

Please consider making a donation to UJA Federation. They and their partners have been on the ground in Ukraine since the beginning fulfilling emergency needs such as emergency relief for those who are homebound or have disabilities, humanitarian supplies, refugee aid, and the facilitation of Aliyah for those trying to leave the country.

Anything you can give will help support these efforts; thank you in advance for stepping up to support the critical needs in Ukraine as the crisis continues to unfold.
Kindly donate here.
Misheberach: We pray that all who are sick may have a full recovery. To add a name to our communal misheberach prayer list, email us.

Happy Birthday Judith Josephs!

While scaling back because of Omicron has been hard on all of us, we've found beautiful moments as a Shul in those opportunities we do have to gather together. Since reducing in-person activities two months ago, we've been able to host a handful of weekday Yhartzeit Minyanim for congregants, facilitating their Kaddish, learning about their lost loved ones, and sharing in snacks and Mitzvot in their memory.

If you have a Yhartzeit coming up, please reach out! These moments of gathering are so meaningful and special, but they need a little bit of forewarning to plan so don't be shy.

And, as always, feel free to update your Shul account info with Yhartzeit dates either on your own, at www.stantonstshul.com, or email Jill with the info.

The Stanton Street Shul COVID PROTOCOLS
(as of March 23, 2022)

Our vaccine and mask policy remain in place, but we are hosting a lovely kiddush every shabbat. Anyone who seeks extra safety precautions is welcome to sit in our gallery for services with the doors open. Stanton is a safe place whatever your COVID concerns.

Security Protocols for Entering Shul:
At all times as a security precaution, please use the code to enter the door on the right side of the building. If you do not know the code, knock and someone will let you in.
Women's Tefillah Group
Starting in February, the WTG will meet via ZOOM once a month on Sunday morning at 9:30am for tefillah, dvar Torah, and brunch. This will replace the WTG Zoom Rosh Chodesh services, which were held for over a year.

Through May, WTG will meet on the 1st Sunday of every month, and from June through August on the 2nd Sunday of the month.
Sunday, April 3rd
Sunday, May 1st
(Rosh Chodesh - hopefully this will be an in-person tefillah)
Sunday, June 12th
Sunday, July 10th
Sunday, August 14th
Please email Rachel if you would like to give a 5-10 minute dvar Torah on one of these dates. The February slot has already been filled.



StantonKIDS
This Shabbat! March 26th
April 9th, 30th / May 7th, 21st / June 5th Shavuot, 18th
Join Morah Eliza and Leslie
for games, celebration of holidays, snacks, songs and davening
Shabbat Shmooze
Another way to stay connected to congregants and let people know we care!
Each Thursday, we will call a few congregants to chat, touch base,
and wish them Shabbat Shalom!
Send us all call requests, recommendations, or interests.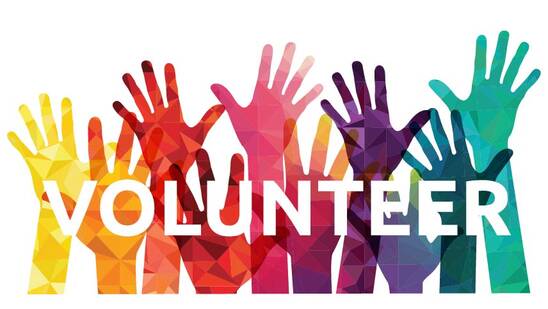 Some examples of ways to get involved:
Try your hand at being a Gabbai for a week
Plan fun events.
​​​​​​​
Help maintain and improve our building.
Extend chesed to our members in need.
Brainstorm ways to grow membership in our shul.
Strengthen connections to our external community and within our internal community.
(Note: You will always have support and assistance. If you want to try something you've never done before, we will guide you. You won't have to figure it out on your own. We encourage you and welcome you to give as little or as much of your time as you are able.)

If anything strikes your fancy, please

fill out this google form

. And consider grabbing a buddy with whom to volunteer.
For our health and that of our city, country and world --
get vaccinated and boosted!
Walk-in vaccines and booster shots are now available throughout the city. Or speak to your doctor. Or call the main vaccine hotline for NYC: 877-VAX-4NYC or 877-829-4692. Or visit https://vaccinefinder.nyc.gov/ or https://www.turbovax.info/
{{shulcloud_footer_left}}
{{shulcloud_footer_right}}
Fri, September 22 2023 7 Tishrei 5784