Weekly Newsletter
The Stanton Street Weekly Newsletter: Shabbat Bechukotai
| | |
| --- | --- |
| Author | |
| Date Added | |
| Automatically create summary | |
| Summary | |
Week of May 27, 2022
26 Iyyar 5782
Shabbat Bechukotai
Parshat HaShavuah Shiur
with Rabbi Joe Wolfson!
Limited Time Only.
Join us Tuesdays at 6pm
via ZOOM

To join by phone, Dial 1 929 205 6099 and enter Meeting ID: 847 9509 7605



StantonKIDS

Upcoming on June 4th and 18th

Join Morah Eliza and Leslie
for games, celebration of holidays, snacks, songs and davening
SHAVUOT
Erev Shavuot
Saturday, June 4th
7:50pm Mincha
David Deutsch will lead a class on Jewish History,
Rabbi Joe Wolfson will lead a shiur
9:02pm Maariv
9:05pm Candle Lighting
Cheesecake in-person at shul, to welcome in Shavuot​​​​​​​

Shavuot I
Sunday, June 5th
9:30am In-person services
Mordecai Silver will deliver a d'var Torah

Shavuot II:
Monday, June 6th
9:30am In-person services including Yizkor
Erev Shabbat, 41st Day Omer May 27 (26 Iyyar)
Tonight's Sefirah Count Is: היום שנים וארבעים יום שהם ששה שבועות לעמר
7:59p Candle Lighting

Shabbat Bechukotai, 42nd Day Omer May 28 (27 Iyyar)
Tonight's Sefirah Count Is: היום שלשה וארבעים יום שהם ששה שבועות ויום אחד לעמר
9:30a Shabbat Services and in-person Kiddush
9:06p Gut Vuch and Shavua Tov!

Sunday 43rd Day Omer Yom Yerushalayim May 29 (28 Iyyar)
Tonight's Sefirah Count Is: היום ארבעה וארבעים יום שהם ששה שבועות ושני ימים לעמר

Monday 44th Day Omer May 30 (29 Iyyar)
Tonight's Sefirah Count Is: היום חמשה וארבעים יום שהם ששה שבועות ושלשה ימים לעמר

Tuesday 45th Day Omer, Rosh Chodesh Sivan May 31 (1 Sivan)
Tonight's Sefirah Count Is: היום ששה וארבעים יום שהם ששה שבועות וארבעה ימים לעמר
6p Parshat Hashavuah Shiur with Rabbi Joe Wolfson via ZOOM

Wednesday 46th Day Omer June 1 (2 Sivan)
Tonight's Sefirah Count Is: היום שבעה וארבעים יום שהם ששה שבועות וחמשה ימים לעמר

Thursday 47th Day Omer June 2 (3 Sivan)
Tonight's Sefirah Count Is: הַיּוֹם שִׁבְעָה וְאַרְבָּעִים יוֹם, שֶׁהֵם שִׁשָּׁה שָׁבוּעוֹת וַחֲמִשָּׁה יָמִים לָעֹמֶר
Misheberach: We pray that all who are sick may have a full recovery. To add a name to our communal misheberach prayer list, email us.

Yahrzeit: friend of Risa Gerstein: Steven Harold Stein
Congratulations to Julia Wolfe for her incredible Anthracite Fields performance at Carnegie Hall last week. It was aesthetically unforgettable, thought provoking, and musically mesmerizing.
Congratulations to our newest member, Monae Ollivierre, for graduating from John Jay College with awards.

If you have a Yhartzeit coming up, please reach out! These moments of gathering are so meaningful and special, but they need a little bit of forewarning to plan so don't be shy. And, as always, feel free to update your Shul account info with Yhartzeit dates either on your own, at www.stantonstshul.com, or email Jill with the info.
The Stanton Street Shul COVID Protocols
(as of May 25, 2022)

Masks are required in the main sanctuary, lower level, and balcony.
Attendees must provide proof of vaccination and are welcome to attend our weekly kiddush downstairs following shacharit services.

Stanton is a safe place whatever your COVID concerns. Please be considerate of the health and safety of your fellow congregants.

We care deeply about the safety of our community. Our policy will be updated based on prevailing public health guidelines and conditions.

Security Protocols for Entering Shul
Please use the code to enter the door on the right side of the building. If you do not know the code, knock and someone will let you in.

As we pray for the safety of our Jewish family in Ukraine and all communities in affected areas, we encourage you to do what you can to make a difference.

Please consider making a donation to UJA Federation. They and their partners have been on the ground in Ukraine since the beginning fulfilling emergency needs such as emergency relief for those who are homebound or have disabilities, humanitarian supplies, refugee aid, and the facilitation of Aliyah for those trying to leave the country.

Anything you can give will help support these efforts; thank you in advance for stepping up to support the critical needs in Ukraine as the crisis continues to unfold.
Kindly donate here.
Shabbat Shmooze
Another way to stay connected to congregants and let people know we care!
Each Thursday, we will call a few congregants to chat, touch base,
and wish them Shabbat Shalom!
Send us all call requests, recommendations, or interests.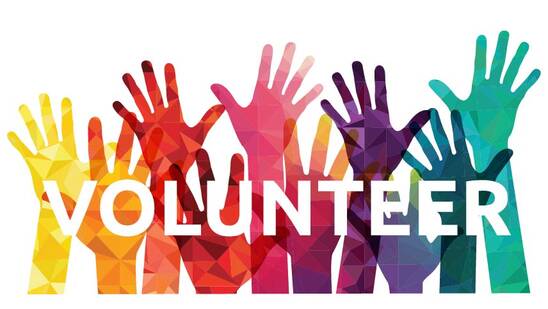 Some examples of ways to get involved:
Try your hand at being a Gabbai for a week
Plan fun events.
​​​​​​​
Help maintain and improve our building.
Extend chesed to our members in need.
Brainstorm ways to grow membership in our shul.
Strengthen connections to our external community and within our internal community.
(Note: You will always have support and assistance. If you want to try something you've never done before, we will guide you. You won't have to figure it out on your own. We encourage you and welcome you to give as little or as much of your time as you are able.)

If anything strikes your fancy, please

fill out this google form

. And consider grabbing a buddy with whom to volunteer.
For our health and that of our city, country and world --
get vaccinated and boosted!
Walk-in vaccines and booster shots are now available throughout the city. Or speak to your doctor. Or call the main vaccine hotline for NYC: 877-VAX-4NYC or 877-829-4692. Or visit https://vaccinefinder.nyc.gov/ or https://www.turbovax.info/
{{shulcloud_footer_left}}
{{shulcloud_footer_right}}
Tue, December 6 2022 12 Kislev 5783