Weekly Newsletter
The Stanton Street Weekly Newsletter: Shabbat Hazon Devarim
| | |
| --- | --- |
| Author | |
| Date Added | |
| Automatically create summary | |
| Summary | |
Week of August 5, 2022
8 Av 5782
Shabbat Hazon Devarim
Thank you to our most generous

DONORS this week!

Aliza & David Deutsch • Rivky & David Friedman
for General Donation

Rivky & David Friedman
​​​​​​​for Patron Membership Renewal

Moshe Bloxenheim • George Kleiner • Jonathan Wieder
for Individual Membership Renewal

Linda & Larry Friedman • Felix Wolf
for Family Membership Renewal

Margie Segal for Out-of-Town Individual Membership Renewal
Tisha B'Av with Guest Rabbi Ben Kohanim
Rosh Chodesh Av ushers in the intensified mourning period of the "Nine Days."
TISHA B'AV FALLS ON MOTZEI SHABBAT
Shabbat Morning services will be at 9:30 am followed by a Kiddush sponsored by Leslie Levinson in honor of her father's Yahrzeit.

Unlike an ordinary Erev Tisha B'Av, the pre-fast meal on a Shabbat may be as lavish as "the meals of King Solomon in his time" and may include meat and wine. The meal must end by 8:05 pm. Birkat Hamazon may be recited with a zimun if the opportunity arises.

After 8:46 pm, please recite the words "Baruch hamavdil bein kodesh l'chol" in order to officially end Shabbat. Regular Havdalah is not said. The blessing over fire is said on Saturday night after Ma'ariv. The rest of havdalah, comprising the blessing on the wine and Ha-mavdil, are said on Sunday night after the fast concludes. (We omit the blessing on the spices.)

Maariv and the reading of Megillat Eicha will take place at 9:15 pm. Please remember to wear non-leather shoes and to bring money for the tzedakah collection.

Rabbi Ben Kohanim is honored to lead us for Tisha B'Av evening services.
Rabbi Kohanim completed his Rabbinic ordination at Yeshiva University and has experience in the non-profit and crowdfunding sectors.
He is originally from Massachusetts.
Erev Shabbat August 5 (8 Av)
7:49p Candle Lighting

Erev Tisha B'Av Shabbat Hazon Devarim August 6 (9 Av)
9:30a Shabbat Services and in-person Kiddush sponsored by Leslie Levinson
1:30p Mincha
8:05p Fast Begins
8:46p Shabbat Ends
9:15p Ma'ariv and Megillat Eicha

Sunday Fast of Tisha B'Av
8:30a Shacharit
8:38p Fast Ends
8:50p Havdalah
THANK YOU!
Lavish KIDDUSH for
Erev Tisha B'Av
sponsored and prepared by
Leslie Levinson in honor of
her father's Yahrzeit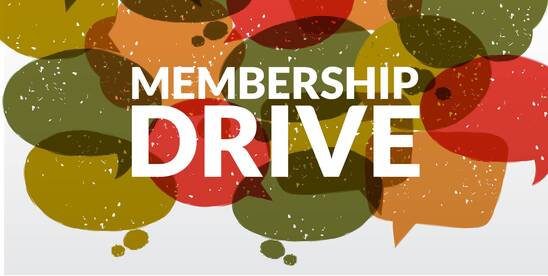 MEMBERSHIP OPPORTUNITIES
Patron Level
Family Level
Individual Level
Under 35 Level
Out-of-Town Family Level
Out-of-Town Individual Level

If you are already a member, it's time to renew your membership for the new year. Please consider increasing your membership level.
If you are not a member, please consider joining!! We'd love to have you.
Upcoming Events

TOWN HALL MEETING on Thursday, September 8th TO STRATEGIZE for the FUTURE of our SHUL.

Honoring Shmita Art Show at
The Stanton Street Shul in September & October
Lower East Side Play Festival at Stanton Street
was a wonderfully successful event.
All three nights of the festival were soldout to an enthralled audience.
The actors were impressively talented; and the plays were well written and directed, packing a punch in just 10 minutes!
Our shul was on display to great admiration. Audience members were invited to learn more about Stanton and come visit on shabbat and attend our high holiday services.
Lox by Leo Eigen
Mario & Paula in Apartment 3A by Cris Eli Blak
Getting In by Kathryn Ryan
178 Ludlow Street by Cayenne Douglass
Family Dinner by Lauren Montes
and a Yiddish-language play (with surtitles)
Vos flist durkhn oder / Blessing of the New Moon by Mikhl Yashinsky

​​​​​​​
As we pray for the safety of our Jewish family in Ukraine and all communities in affected areas, we encourage you to do what you can to make a difference.

Please consider making a donation to UJA Federation. They and their partners have been on the ground in Ukraine since the beginning fulfilling emergency needs such as emergency relief for those who are homebound or have disabilities, humanitarian supplies, refugee aid, and the facilitation of Aliyah for those trying to leave the country.

Thank you in advance for stepping up to support the critical needs in Ukraine as the crisis continues to unfold.
Kindly donate here.
Shabbat Shmooze
Another way to stay connected to congregants and let people know we care!
Each Thursday, we will call a few congregants to chat, touch base,
and wish them Shabbat Shalom!
Send us all call requests, recommendations, or interests.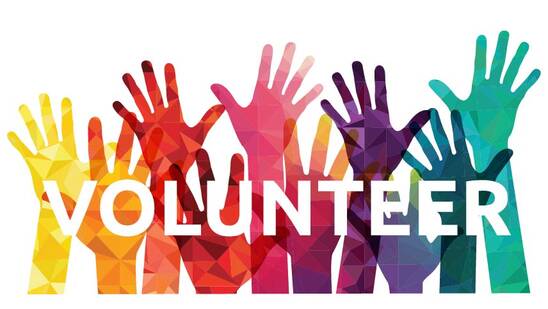 Some examples of ways to get involved:
Try your hand at being a Gabbai for a week
Plan fun events.
​​​​​​​
Help maintain and improve our building.
Extend chesed to our members in need.
Brainstorm ways to grow membership in our shul.
Strengthen connections to our external community and within our internal community.
(Note: You will always have support and assistance. If you want to try something you've never done before, we will guide you. You won't have to figure it out on your own. We encourage you and welcome you to give as little or as much of your time as you are able.)

If anything strikes your fancy, please

fill out this google form

. And consider grabbing a buddy with whom to volunteer.
Misheberach: We pray that all who are sick may have a full recovery. To add a name to our communal misheberach prayer list, email us.

If you have a Yahrtzeit coming up, please reach out!


ONLINE ARCHIVES
Click HERE for an archive of shiurim by Rabbi Staller
Click HERE for an archive of drashot by Rabbi Staller
Click HERE to go to our YouTube Channel for an archive of our ZOOM classes
The Stanton Street Shul COVID Protocols
(as of May 25, 2022)

Masks are required in the main sanctuary, lower level, and balcony.
Attendees must provide proof of vaccination and are welcome to attend our weekly kiddush downstairs following shacharit services.

Stanton is a safe place whatever your COVID concerns. Please be considerate of the health and safety of your fellow congregants.

We care deeply about the safety of our community. Our policy will be updated based on prevailing public health guidelines and conditions.

Security Protocols for Entering Shul
Please use the code to enter the door on the right side of the building. If you do not know the code, knock and someone will let you in.
For our health and that of our city, country and world --
get vaccinated and boosted!
Walk-in vaccines and booster shots are now available throughout the city. Speak to your doctor or call the main vaccine hotline for NYC: 877-VAX-4NYC or 877-829-4692 or
visit https://vaccinefinder.nyc.gov/ or https://www.turbovax.info/ for more info
{{shulcloud_footer_left}}
{{shulcloud_footer_right}}
Tue, December 6 2022 12 Kislev 5783