Weekly Newsletter
The Stanton Street Weekly Newsletter: Nitzavim
| | |
| --- | --- |
| Author | |
| Date Added | |
| Automatically create summary | |
| Summary | |
Week of September 23, 2022
27 Elul 5782
Shabbat Nitzavim
Thank you to our most generous
DONORS this week!

High Holidays Campaign
Timothy Braude
Karen Housman
Isaac Brosilow

Membership Renewal
Rochelle & Sheldon Abelson
Phyllis & Paul Ruffer
Erev Shabbat Selichot September 23 (27 Elul)
6:34p Candle Lighting

Shabbat Nitzavim September 24 (28 Elul)
9:30a Shabbat Services followed by Kiddush
7:31p Shabbat Ends

Erev Rosh Hashanah Sunday, September 25 (29 Elul)
10:00a Help transform the shul for the High Holidays (meet at shul)
6:30p Candle Lighting
6:30p Services in shul

Rosh Hashanah Monday, September 26 (1 Tishrei)
9:30a Services followed by light kiddush
Tashlich
7:29pm Candle Lighting

Rosh Hashanah Tuesday, September 27 (2 Tishrei)
9:30a Services followed by kiddush lunch
7:26p Havdalah


HIGH HOLIDAYS 5783

Schedule

REGISTER HERE to upload proof of vaccine and to reserve a seat

Rosh Hashana:
Sunday, September 25th, 6:30PM
Monday, September 26th, 9am Services in Shul
+ Tashlich
Tuesday, September 27th, 9am Services in Shul
Kiddush Lunch Following Tuesday's Service

Fast of Gedalia:
Wednesday, September 28th
Fast begins at 5:28am and fast ends at 7:24pm

Shabbat Shuva Drasha:
Saturday, October 1st

Kol Nidre:
Wednesday, October 4th, 6:15pm Services In Shul
Fast begins at 6:15pm

Yom Kippur:
Thursday, October 5th, 9:30am Services in Shul
Fast ends at 7:12pm
Break-Fast Parve Meal

Sukkot:
Monday, October 10th, 9:30am Services in Shul
Tuesday, October 11th, 9:30am Services in Shul

Shmini Atzeret:
Monday, October 17th, 9:30am Services in Shul

Simchat Torah:
Tuesday, October 18th, 9:30am Services in Shul
Women's Tefillah Group Torah Reading in Beit Midrash

REGISTER
Guest Rabbi Ari Blech
Joins Us for the High Holidays


Rabbi Ari Blech is a graduate of Yeshiva University where he studied English and Philosophy as befits someone planning to work in the Rabbinate and not get a "real job." At YU Rabbi Blech studied under Rabbi Michael Rosensweig. He also picked up enough writing awards to help his parents shep a lot of nachas, which as an only son is really the very least he could do.

Rabbi Blech received his semicha from Chabad and has spent the last four years helping successfully build Bradley Beach, NJ into a year-round community. An 11th generation Rabbi, and the most eclectic example to date, Ari and his wife Alaethia (plus their adorable dog Eden, and cats, Kugel and Agape) love hosting guests, playing Rose and Thorn, learning, teaching, laughing, and–as of two weeks ago, Sunday–Stand Up Paddleboarding.


Polish Silver and Get Shul Ready for High Holidays
Sunday, September 25th
10am
Meet at shul and join in the fun of transforming the sanctuary for the High Holidays
Get the WORD OUT about HH!



This past Sunday, Stanton members tabled and flyered to promote Stanton's wonderful and FREE High Holidays Services.
Lina, Kressel and Marc set up a table on 14th Street, engaging Stuy Towners on the wonders of The Stanton Street Shul and its HH services
while plying them with apples and honey.
You may see some yellow flyers on poles around the LES. (Slater was very instrumental in putting those up. Jill provided bike transport.)
Please help us spread the word. Tell friends. Tell strangers.
All are welcome. All will feel welcome.
Happy Birthday Malka Percal and Jeff Katz!

Yahrzeit
Father of Peretz Berk

Misheberach: We pray that all who are sick may have a full recovery.
To add a name to our communal misheberach prayer list, email us.
If you have a Yahrtzeit coming up, please reach out!

ONLINE ARCHIVES
Click HERE for an archive of shiurim by Rabbi Staller
Click HERE for an archive of drashot by Rabbi Staller
Click HERE to go to our YouTube Channel for an archive of our ZOOM classes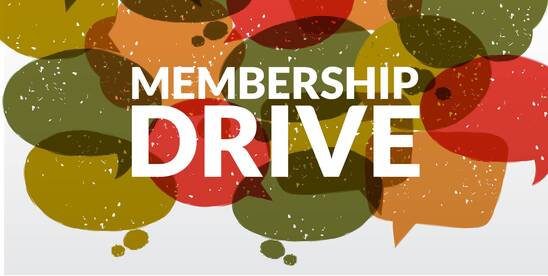 MEMBERSHIP OPPORTUNITIES
Patron Level
Family Level
Individual Level
Under 35 Level
Out-of-Town Family Level
Out-of-Town Individual Level

If you are already a member, it's time to renew your membership for the new year. Please consider increasing your membership level.
If you are not a member, please consider joining!! We'd love to have you.
Women's Tefillah Group Schedule for 5783




Torah Reading on Simchat Torah on October 18th

Shabbat Parshat Chayei Sarah on Nov 19th
Shabbat Parshat Chayei Sarah Bo on Jan 28th
Shabbat Parshat Chayei Sarah Emor on May 6th
Shabbat Parshat Chayei Sarah Korach on June 24th

Rosh Chodesh on Sunday Dec. 25th (also Hanukkah)
Rosh Chodesh on Sunday May 21st

WTG services always include a dvar Torah given by a member of the group. If you are interested in more information, or to play a particular role in the services, please be in touch!



StantonKids
Shabbat Programming
for 5783
10:30am - 12:00pm

Get ready for the High Holidays this Saturday September 17th
Sukkah Decorating on SUNDAY October 9th in Siempre Verde Garden
Shabbat: October 22nd
Shabbat: November 5th and 12th
Shabbat: December 3rd and 17th
Shabbat: January 7th and 21st
Shabbat: February 4th and 25th
Shabbat: March 4th and 18th
Shabbat: April 1st and 22nd
Shabbat: May 13th and 20th
Shabbat: June 3rd and 17th
Recap of Recent Events

The Stanton visioning workshop was incredibly inspiring. Twenty enthusiastic participants who care deeply about the future of Stanton came together to reminisce and to share creative solutions. Together we remembered successful endeavors of the past and thought about how best to move forward. Please continue to share your ideas here.

And last Sunday's opening reception for The Seventh Year: Shmita was equally heartwarming. Nearly 40 people gathered to take stock of the diverse artwork on our walls and to marvel at out beautiful shul. Please visit our balcony to see the full exhibit if you have not already.
​​​​​​​

​​​​​​​
As we pray for the safety of our Jewish family in Ukraine and all communities in affected areas, we encourage you to do what you can to make a difference.

Please consider making a donation to UJA Federation. They and their partners have been on the ground in Ukraine since the beginning fulfilling emergency needs such as emergency relief for those who are homebound or have disabilities, humanitarian supplies, refugee aid, and the facilitation of Aliyah for those trying to leave the country.

Thank you in advance for stepping up to support the critical needs in Ukraine as the crisis continues to unfold.
Kindly donate here.
Shabbat Shmooze
Another way to stay connected to congregants and let people know we care!
Each Thursday, we will call a few congregants to chat, touch base,
and wish them Shabbat Shalom!
Send us all call requests, recommendations, or interests.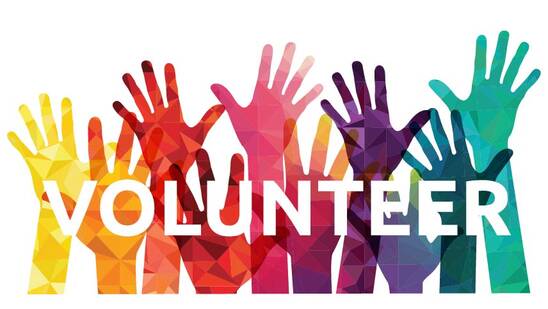 Some examples of ways to get involved:
Try your hand at being a Gabbai for a week
Plan fun events.
​​​​​​​
Help maintain and improve our building.
Extend chesed to our members in need.
Brainstorm ways to grow membership in our shul.
Strengthen connections to our external community and within our internal community.
(Note: You will always have support and assistance. If you want to try something you've never done before, we will guide you. You won't have to figure it out on your own. We encourage you and welcome you to give as little or as much of your time as you are able.)

If anything strikes your fancy, please

fill out this google form

. And consider grabbing a buddy with whom to volunteer.
The Stanton Street Shul COVID Protocols
(as of August 25, 2022)

Attendees must provide proof of vaccination and are welcome to attend our weekly kiddush downstairs following shacharit services.

Stanton is a safe place whatever your COVID concerns. Please be considerate of the health and safety of your fellow congregants.

We care deeply about the safety of our community. Our policy will be updated based on prevailing public health guidelines and conditions.

Security Protocols for Entering Shul
Please use the code to enter the door on the right side of the building. If you do not know the code, knock and someone will let you in.
For our health and that of our city, country and world --
get vaccinated and boosted!
Walk-in vaccines and booster shots are now available throughout the city. Speak to your doctor or call the main vaccine hotline for NYC: 877-VAX-4NYC or 877-829-4692 or
visit https://vaccinefinder.nyc.gov/ or https://www.turbovax.info/ for more info
{{shulcloud_footer_left}}
{{shulcloud_footer_right}}
Tue, December 5 2023 22 Kislev 5784