Weekly Newsletter
The Stanton Street Weekly Newsletter: Ha'Azinu
| | |
| --- | --- |
| Author | |
| Date Added | |
| Automatically create summary | |
| Summary | |
Week of October 7, 2022
12 Tishrei 5783
Shabbat Ha'Azinu
Thank you to our most generous
DONORS this week!

High Holidays Campaign
Claudia Bedrick • Nira Burstein • Leah Cantor • Valerie Cantor • Nancy & Robert Costa • Patricia Davies & Jeremy Blumenfeld • Aliza & David Deutsch • Sarah Fosburg • Aaron Gelvan • Ilana Haramati • Edith Honig Kayla Izenman • Alana Kessler • Joel Lasner • Laina Meyerowitz • Karina Muller Seth Nagel • Larissa & Ami Nahari • Paul Newell • Paige O'Connor • Darienne Orlansky • Corinne Patrick • Jennifer Romaine • Samuel Rozenberg • Rebecca Searle • Leslie Sussman • Jeffrey Tornow • Jonathan Wilkenfeld

Membership Renewal
Timothy Braude • Fred Epstein • Alvin Goldstein • Phillip Katz • Niomi London • Elizabeth & Jonathan Miller • Steve Nacache & Sharon Itkoff •
Julia Wolfe & Michael Gordon
Erev Shabbat October 7 (12 Tishrei)
6:11p Candle Lighting

Shabbat Ha'Azinu October 8 (13 Tishrei)
9:30a Shabbat Services followed by Kiddush
7:08p Shabbat Ends

Erev Sukkot Sunday, October 9 (14 Tishrei)
8am Join Us to Build the Sukkah in Siempre Verde Garden (community garden across the street from shul)
10:30a StantonKIDS decorate the Sukkah in Siempre Verde Garden
6:07p Candle Lighting

Sukkot Monday, October 10 (15 Tishrei)
9:30a Services in Shul
7:06p Candle Lighting

Sukkot Tuesday, October 11 (16 Tishrei)
9:30a Services in Shul
7:03p Havdalah

Chol Hamoed Wednesday, October 12 (17 Tishrei)

Chol Hamoed Thursday, October 13 (18 Tishrei)
​​​​​​​
​​​​​​​

ARBA'A MINIM and Sukkah Building!

Help Us Build the Stanton Sukkah!!
Sunday, October 9th
8am
Siempre Verde Garden (across the street from shul)

The Shul has purchased 5 sets of ARBA'A MINIM (Lulav, Etrog, Myrtle, Willow) for communal use. Or you may purchase your own from a store on Essex Street between Hester and Canal on the west side of the street or a street vendor at the intersection of Essex/Canal/East Broadway.

CHAG SAMEACH


HIGH HOLIDAYS 5783

Schedule

REGISTER HERE to upload proof of vaccine and to reserve a seat

Sukkot:
Monday, October 10th, 9:30am Services in Shul
Tuesday, October 11th, 9:30am Services in Shul

Shmini Atzeret:
Monday, October 17th, 9:30am Services in Shul

Simchat Torah:
Tuesday, October 18th, 9:30am Services in Shul
Women's Tefillah Group Torah Reading in Beit Midrash

REGISTER
Release of Annual Stanton Street Bulletin


Check out the Forward's article about how many synagogues
are waiving HH ticket fees altogether to be more welcoming
Happy Birthday Gilad Nakash, Maya Nagel
Yahrzeit Grandmother of Risa Gerstein: Ida Glicker
Brother of Jeffrey Katz: Andrew Lloyd Katz
Father of Margie Segal: Gerald Segal
Misheberach Rachel Devorah bat Elke
We pray that all who are sick may have a full recovery.
To add a name to our communal misheberach prayer list, email us.
If you have a Yahrtzeit coming up, please reach out!

ONLINE ARCHIVES
Click HERE for an archive of shiurim by Rabbi Staller
Click HERE for an archive of drashot by Rabbi Staller
Click HERE to go to our YouTube Channel for an archive of our ZOOM classes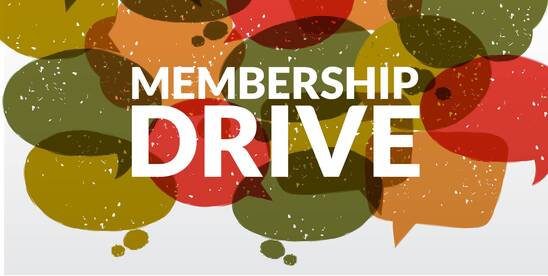 MEMBERSHIP OPPORTUNITIES
Patron Level
Family Level
Individual Level
Under 35 Level
Out-of-Town Family Level
Out-of-Town Individual Level

If you are already a member, it's time to renew your membership for the new year. Please consider increasing your membership level.
If you are not a member, please consider joining!! We'd love to have you.
Women's Tefillah Group Schedule for 5783




Torah Reading on Simchat Torah on October 18th

Shabbat Parashat Chayei Sarah on Nov 19th
Shabbat Parashat Bo on Jan 28th
Shabbat Parashat Emor on May 6th
Shabbat Parashat Korach on June 24th

Rosh Chodesh Tevet on Sunday Dec. 25th (also Hanukkah)
Rosh Chodesh Sivan on Sunday May 21st

WTG services often include a dvar Torah given by a member of the group. If you are interested in more information, or to play a particular role in the services, please be in touch!



StantonKids
Shabbat Programming
for 5783
10:30am - 12:00pm

Sukkah Decorating on SUNDAY October 9th in Siempre Verde Garden
Shabbat: October 22nd
Shabbat: November 5th and 12th
Shabbat: December 3rd and 17th
Shabbat: January 7th and 21st
Shabbat: February 4th and 25th
Shabbat: March 4th and 18th
Shabbat: April 1st and 22nd
Shabbat: May 13th and 20th
Shabbat: June 3rd and 17th

​​​​​​​
As we pray for the safety of our Jewish family in Ukraine and all communities in affected areas, we encourage you to do what you can to make a difference.

Please consider making a donation to UJA Federation. They and their partners have been on the ground in Ukraine since the beginning fulfilling emergency needs such as emergency relief for those who are homebound or have disabilities, humanitarian supplies, refugee aid, and the facilitation of Aliyah for those trying to leave the country.

Thank you in advance for stepping up to support the critical needs in Ukraine as the crisis continues to unfold.
Kindly donate here.
Shabbat Shmooze
Another way to stay connected to congregants and let people know we care!
Each Thursday, we will call a few congregants to chat, touch base,
and wish them Shabbat Shalom!
Send us all call requests, recommendations, or interests.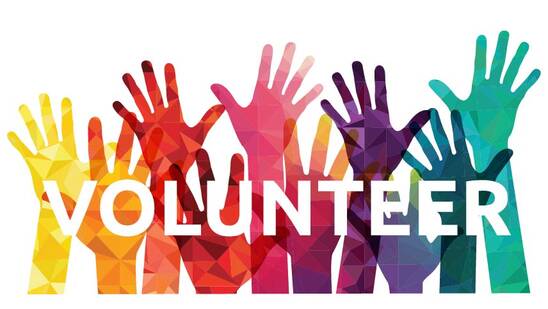 Some examples of ways to get involved:
Try your hand at being a Gabbai for a week
Plan fun events.
​​​​​​​
Help maintain and improve our building.
Extend chesed to our members in need.
Brainstorm ways to grow membership in our shul.
Strengthen connections to our external community and within our internal community.
(Note: You will always have support and assistance. If you want to try something you've never done before, we will guide you. You won't have to figure it out on your own. We encourage you and welcome you to give as little or as much of your time as you are able.)

If anything strikes your fancy, please

fill out this google form

. And consider grabbing a buddy with whom to volunteer.
The Stanton Street Shul COVID Protocols
(as of August 25, 2022)

Attendees must provide proof of vaccination and are welcome to attend our weekly kiddush downstairs following shacharit services.

Stanton is a safe place whatever your COVID concerns. Please be considerate of the health and safety of your fellow congregants.

We care deeply about the safety of our community. Our policy will be updated based on prevailing public health guidelines and conditions.

Security Protocols for Entering Shul
Please use the code to enter the door on the right side of the building. If you do not know the code, knock and someone will let you in.
For our health and that of our city, country and world --
get vaccinated and boosted!
Walk-in vaccines and booster shots are now available throughout the city. Speak to your doctor or call the main vaccine hotline for NYC: 877-VAX-4NYC or 877-829-4692 or
visit https://vaccinefinder.nyc.gov/ or https://www.turbovax.info/ for more info
{{shulcloud_footer_left}}
{{shulcloud_footer_right}}
Sat, April 1 2023 10 Nisan 5783