Weekly Newsletter
The Stanton Street Weekly Newsletter: Chag Sukkot Sameach!
| | |
| --- | --- |
| Author | |
| Date Added | |
| Automatically create summary | |
| Summary | |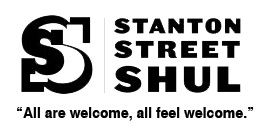 ​​​​​​​​​​​​​​
Week of September 29, 2023
14 Tishrei 5784
Shabbat Sukkot

Erev Shabbat, September 29, 2023 (14 Tishrei)
Candle Lighting at 6:24pm

Shabbat Sukkot, September 30, 2023 (15 Tishrei)
Services begin promptly at 9am (Please note that we are still on our holiday schedule!), followed by a delicious Lunch Kiddush open to all in the Siempre Verde Community Garden across from the Shul

Sukkot (Chag), October 1, 2023 (16 Tishrei)
Services begin promptly at 9am (Please note that we are still on our holiday schedule!), followed by a delicious Lunch Kiddush open to all in the Siempre Verde Community Garden across from the Shul

Havdalah at 7:19pm

Haven't Purchased a Lulav & Etrog Yet?

LES Tip: Lulav & etrog sets are sold at at least 2 Lower east side locations. One is a small storefront on Essex between Hester and Canal Streets, and the other is a table on the corner of Essex and Canal Streets.

The Shul also has on hand 5 sets for holiday use, which are available on a first come, first serve basis.


Chesed Opportunity
Our dear friend and beloved congregant, George Kleiner, is currently residing at Governeur Rehab on 227 Madison St. We encourage anyone who has time to stop by and visit. He welcomes and appreciates visitors.

Misheberach 
Rachel Devorah bat Elke
Cecile Cohen זיאסל מלכה בת אסתר 
Manny Kaplan מאיר ראובן בן לאה        
Chana Mera bat Fruma Henna
Gitche bat Honcha
Ella bat Leah
Chaya Malka bat Esther Leia
Nolan Rhodes נתן צבי בן פרידה
Ashlynn Elizabeth Helen Coffman
Ariella Ylena bat Rachel Devorah
 Moshe Asher Ben Esther Sarah
Chaim Yechezkel Ben Leah
Zalman Leib Ben Sarah Itka
Reuven ben Rochel
Rochel bat Devora

We pray that all who are sick may have a full recovery.
To add a name to our communal misheberach prayer list, email us.

This Week, We Remember:
Gerald Segal, Father of Margie Segal (October 1)

If you have a Yahrtzeit coming up, please reach out!
We'd like to update our Yahrzeit database. Please send us your yahrzeit details. If you don't know the exact hebrew date, just let us know the date of passing and we will figure it out and add it to the shul cloud calendar.

Thank You to This Week's Generous Donors!
Max Lawrence
Jeremy Blumenfeld
Sharon Saltz
Melinda Zalma
Abi Gold-Pastor 
Erin Johnson
Simchas Bais Hashoeva 5784 
Join for a Musical Celebration:




               WED, OCT 4,   7 – 8:30pm
     Orenstein Sukkah, 15 Willett St.
 
Cantor Eric S. Freeman,
Singer, keyboardist, master of all musical genres,
Director of Yeshiva University Belz School of Jewish Music
Guest Professional Guitarist Avi Pavlovich
 
Light fare from Eastside Glatt for all who reserve a spot.
Kindly RSVP at MusicalSukkot@gmail.com or (917) 628- 9620 &
please indicate name, email, phone number & number of people.
 
SPONSORED BY THE UJC – United Jewish Council of East Side

Women's Tefillah Group


Women's Tefillah Group Schedule for 5784
Exciting News: Our Upcoming Dates for Services/Torah Reading This Year are Announced Below! We look forward to seeing you at services.
Torah Reading (with aliyot for all) on Simchat Torah morning - October 8
Shabbat Parshat Chayei Sarah - November 11
Shabbat Parshat Beshalach - January 27
Megillat Esther on Purim night - March 23
Shabbat Parshat Emor - May 18
If you would like to layn, lead services, or give a d'var Torah with us, or if you have questions, please be in touch!



StantonKIDS
Shabbat Programming for 5784

Our Upcoming Program Dates for 5784 Are Below - We Can't Wait to See You & Your Little Ones There!

October 14 and October 28
November 4 and November 18
December 2 and December 16
January 6 and January 20
February 3 and February 10
March 2 and March 16
April 6 and April 20
May 4 and May 11
June 1 and June 15
If you missed services this past shabbes, or arrived too late to hear the drasha, you can go to our archives and read a copy! This week, find Lina Morales' drasha on Lech Lecha. 

Click here for an archive of shiurim
Click here for an archive of drashot
Click here to go to our YouTube Channel for an archive of all of our ZOOM classes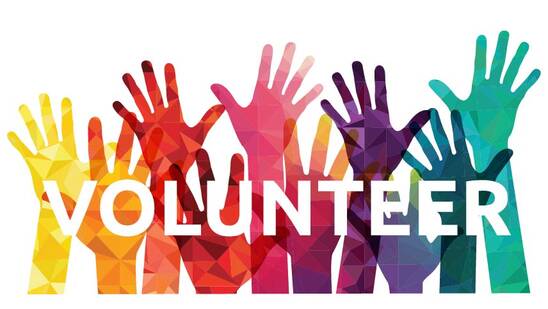 Some examples of ways to get involved:
Try your hand at being a Gabbai for a week
Plan fun events.
​​​​​​​
Help maintain and improve our building.
Extend chesed to our members in need.
Brainstorm ways to grow membership in our shul.
Strengthen connections to our external community and within our internal community. 
(Note: You will always have support and assistance. If you want to try something you've never done before, we will guide you. You won't have to figure it out on your own. We encourage you and welcome you to give as little or as much of your time as you are able.)


If anything strikes your fancy, please

fill out this google form

.  And consider grabbing a buddy with whom to volunteer.
{{shulcloud_footer_left}}
{{shulcloud_footer_right}}
Tue, December 5 2023 22 Kislev 5784