Weekly Newsletter
The Stanton Street Weekly Newsletter: Shabbat Tetzaveh
| | |
| --- | --- |
| Author | |
| Date Added | |
| Automatically create summary | |
| Summary | |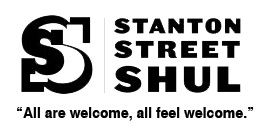 ​​​​​​​
Week of February 26th, 2021
14 Adar 5781
Parashat Tetzaveh
WEEKLY SCHEDULE
"When Adar Comes, Joy Increases" (Ta'anit 29a)
Erev Shabbat February 26th (14 Adar)
5:26p Candle Lighting

Shabbat Tetzavah, February 27th (15 Adar)
9:30a Shabbat Services IN SHUL Register Here
6:25p Shabbat Ends. Gut Vuch and Shavua Tov!
6:45p Havdalah FROM YOUR HOME TO OURS via ZOOM

Shushan Purim, Sunday, February 28th

Tuesday, March 2nd (18 Adar)
7p - 8p Parshat haShavuah with Rabbi Leead Staller via ZOOM

Wednesday, March 3rd (19 Adar)
7p - 8:15p Rabbi Leead Staller's Tefillah shiur via ZOOM

See below for more details on events.
One Year – Oy, What a Year!

In a few days it will be Shushan Purim, a day that marks a full calendar year since we shuttered the Shul for six months, and our lives went into a spin. Days before we closed our doors we held a costumed Pre-Purim Gala, joyfully celebrating our honorees and the Shul we love. While our shul emerged, thankfully, from that successful event unscathed, we faced a future of many unknowns. We dealt with sickness, hospitalizations, recoveries, and deaths. Lockdowns, failed businesses, boarded store fronts, isolation and forever changing guidelines became our reality.  Demonstrators filled the streets, the hungry lined up at food pantries, and first responders became our national heroes.

Yet despite the fear, anxiety and worry, we managed to bring learning and fellowship to our community through the marvelous technology of Zoom. Through the spring and summer, volunteers led online classes several times a week. Visiting rabbis spirited us onwards. With good will we greeted each other online at Kabbalat Shabbat and Havdalah. By Rosh Hashanah, some of us returned, safely, to daven at Shul. Rabbi Staller was hired as our full-time rabbi!

With increasing knowledge of the pandemic and the staggering number of deaths and infections mounting, Rabbi Staller, through his twice weekly shiurim and Shabbat morning services ably lead us through the past six months of uncertainty and diminution. With the gracious help of several teachers and lecturers, and selfless volunteers, we have thrived as a community. 

If you appreciate how essential The Stanton Street Shul is in your life, then help guarantee that we come through this exhausting pandemic, whole and together. Consider joining and sponsoring classes, donating generously in honor or in memory of a loved one, upon receiving a Torah honor, or just as an expression of love.   
​​​​​​​
Thank you for keeping our 108 year old Shul open and poised for brighter days ahead. 
Jeff Katz
Thank you to this week's DONORS
We are grateful to have such a committed community
The following congregants contributed to the Mishloach Manot 2021 Project:
Patricia Davies & Jeremy Blumenfeld • Alan Schwartz
Purim Holiday Schedule:

Thursday Taanit Esther, Erev Purim February 25th:
5:15a Fast Begins
6:23p Fast Ends
6:25pm: Maariv will begin in shul and via ZOOM
6:40pm: Megillah will begin in shul and via ZOOM
To attend services by phone, dial 1 929 205 6099 and enter Meeting Code: 842 9533 9498

Friday, Purim February 26th:
8:30am: Shachris will begin in shul and via ZOOM
9am: Megillah will begin in shul and via ZOOM
12 - 2pm: Shoshana and Rabbi Leead host an outdoor Purim Seudah in the courtyard behind their apartment at 194 East 2nd Street
To attend services by phone, dial 1 929 205 6099 and enter Meeting Code: 863 3082 0334

NOTE: For Halakhic guidance about hearing the Megillah over Zoom, please see the Rabbi's COVID Purim Guide below.
​​​​​​From Your Home to Ours
Stanton's ZOOMing Havdallah

Let's celebrate the end of Shabbat and the beginning of the work week together!
ZOOM IN at 6:45pm on Saturday night!
Please invite your friends and neighbors, and volunteer to lead us next week!
Because many of us are not able to attend shul in person, the Rabbi has agreed to share his shabbat morning drashah in advance. Here is the first half of it. To read the full drashah, click here and it will take you to what will become a rich archive of all of Rabbi Staller's drashot.  

Purim Tetzaveh
Some years ago, the Jewish blogosphere was consumed with a relatively new controversy surrounding Purim and the reading of the Megillah. Some proud Jewish feminists noted a gender imbalance early on in the Megillah: Despite the Megillah being named after Queen Esther– our supposed protagonist of the story– only Mordechai gets a communal introduction in the Megillah. In the beginning of the second chapter of the Megillah, when the audience is first introduced to Mordechai and Esther, the custom has developed that the congregation recites the verse introducing Mordechai outloud together in unison– marking the dramatic significance of his introduction to the story. Yet, despite Mordechai and Esther being introduced in adjacent verses, and the supposed central role of Esther as the eponymous character of the Megillah, Esther does not receive a similar introduction. Thus, a push was born to correct this injustice and recite the verse introducing Esther out loud as well.

While I don't intend to cast any aspersions on other customs or practices, this practice is not our custom at Stanton Street and will not be what we do this year. But I think undeniably it begs an essential question at the heart of the Megillah. Is Esther really the hero of the Purim story? We know the Megillah is named after her, and I, as I'm sure many of us, would love for there to be more empowered female heroines featured in the bible. Yet, despite this, a cursory read of the Purim story may leave one confused as to why it is called Megillat Esther and not Megillat Mordechai. After all, isn't Mordechai the older, informed Jewish leader who is advising Esther, creating a strategy, and overseeing it? Esther, while undoubtedly brave in her approach of Achashveirosh, is just following Mordechai's plan?

This question is just exacerbated when we look at the content of introductions the two characters actually get in the Megillah– irrespective of whether we recite the verses out loud. Mordechai is introduced as, "There was a certain Jew in Shushan the castle, whose name was Mordecai the son of Jair the son of Shimei the son of Kish, a Benjamite, who had been carried away from Jerusalem with the captives that had been carried away with Jeconiah king of Judah, whom Nebuchadnezzar the king of Babylon had carried away" (Esther 2:5-6). Mordechai gets a lengthy introduction, situating him in the context of a long impressive legacy of Jewish leadership going back to the Jewish nobility of Jerusalem. But more than the length and pomp surrounding Mordechai's introduction, the perspective is telling. Mordechai is the "certain Jew" that is being featured, and everything, even the introduction of Esther, is told from Mordechai's point of view. While Mordechai's entire family lineage, tribe, and history gets recorded, when we're introduced to Esther we are merely told, "And he brought up Hadassah, that is, Esther, his uncle's daughter; for she had neither father nor mother" (2:7). In other words, even Esther's introduction is entirely from Mordechai's perspective, being told as a footnote in our introduction to Mordechai. Additionally, the contrast between Mordechai, who is situated as the descendant of many generations of Jewish greatness, and Esther, who is a parentless orphan, is striking. If this is Mordechai's story, and as such Mordechai gets the hero's introduction, why is this Megillah named after Esther? ...continued
Click HERE to read the Rabbi's full Drasha

​​​​​​​
COVID PURIM GUIDE

Halakhic guidelines to be aware of for Purim during COVID:

Parshat Zakhor: The Shabbat before Purim is Shabbat Zakhor, in which we read the section from Parashat Ki Teitzei where Amaleik attacks the Jewish people. We hold that hearing this Parashah constitutes a Mitzvah DeOreita, a Torah commandment, as it fulfills the obligation of "Remember what Amaleik did to you." As such, ideally everyone should hear Zakhor read in person from a Torah. If that is not possible due to the COVID reality, you should read Parashat Zakhor (Deut. 25:17-19) to yourself from a Chumash, and when Parasha Ki Teitzei (August 21, 2021) comes around, assuming (God willing) that we are past COVID isolation, you should have in mind then for the Torah reading to fulfill your biblical obligation of remembering Amaleik.

Fasting: While one should fast for Taanit Esther, as all minor fasts, if one has any symptoms of COVID whatsoever, even if they are not yet severe or they have not yet gotten test results back, they should not fast. Same if you are COVID positive, of course.

Megillah: Ideally, Megillat Esther reading should be heard in person. Unlike Eichah and some of the other Megillot we read, the reading of Megillat Esther is not a Minhag, a custom, bur rather, a Mitzvah, a commandment based in the biblical verses of the Book of Esther. As such, the standard expected to fulfill the Mitzvah is higher, and it is harder to fulfill it via Zoom. Ideally, if one cannot hear the Megillah in person out of caution, quarantine, or illness, the next best option is borrow/purchase a Megillah and read it for one's self. However, acknowledging that most do not have the means or access to purchase their own Megillah, we will be broadcasting our Megillah reading live with Zoom. While most authorities are hesitant to allow for a Zoom Megillah reading, if that is your best option, please be sure to attend it live, as that is halakhically more sound.

Matanot LaEvyonim: There is a Mitzvah on the day of Purim itself to distribute funds to at least two poor individuals, so that they may afford meals for the day. We will have a local in-person option, coordinated with Rabbi Joe, as advertised in the announcements. Additionally, one can fulfill the Mitzvah by donating to any in-person charitable organization available online (Yad Eliezer is a popular Israel-based charity). If someone needs help fulfilling this Mitzvah, feel free to reach out to Rabbi Leead.

Machtzit HaShekel: It is customary to give a donation to the synagogue in this season as a remembrance to the half-Shekel coin that was donated to the Temple as part of the census. Donations can be made here, and at the in-person Megillah reading there will be half dollar coins available for those who would like to perform the customary Machtzit HaShekel ritual. Seeing as this is a custom, if you cannot make it in person, don't worry. 

Mishloach Manot: There is a Mitzvah to give a package with at least two foods (ideally fit for a meal) to a friend on Purim, in order to build community and connection. As per the CDC guidelines, preparing even homemade food is relatively low risk for COVID. While in years past, many may have gotten into the habit of giving Mishloach Manot to their entire social circle, the Mitzvah only requires one package be given. To fulfill the Mitzvah, one can gift any ready-to-eat food items, or purchase and gift a pre-made Mishloach Manot through Yachad . In addition to the Mitzvah on Purim itself, Stanton Street Shul will be collecting money for a "Mishloach Manot Fund" which will send seasonal greeting cards to all members, and provide those Shul members who find themselves alone or in isolation this Purim with a special Mishloach Manot package from the Shul, to help them feel their community's care. While this does not fulfill the strict Mitzvah of the day, this is a beautiful way to support the Shul and spread the communal spirit of Purim during a difficult period.

Seudah: There is a Mitzvah to have a meal on Purim. During a normal year, there would be a complicated halakhic discussion about the ideal time to have that meal, given that Purim falls on Erev Shabbat. This year, I don't anticipate that being a problem, as there shouldn't be large elaborate Seudot. That said, reach out with any specific questions.
Misheberach: We pray that all who are sick may have a full recovery. To add a name to our communal misheberach prayer list, email us. 

Mazal tov to Rachel and Elliot Kaminetsky on the birth of their daughter, Sandra Alice (שרה לאה)

Kos Tanchumim
We send condolences to Phillip Katz on the death of his mother, Mechiya bat Chaya Faiga, Marilyn Katz. May the neshama have an aliyah and the family a nechama.

Refuah Sh'leima to Leslie Levinson, David Chu, Brina and Malka Chu.

Building Community Together
For many, remembering Yahrzeits, Birthdays, and Anniversaries are the most personal and meaningful dates on our calendar. They connect us to our deepest emotions. 
The Stanton Street Shul would like to help you remember these important dates. As we live busy lives, many of us would appreciate being reminded in advance of upcoming Yahrzeits. In the future, and upon request, we would like to hold more morning and evening services for members to say kaddish. 

We can automatically generate personalized greetings and reminders once you enter your dates onto your Shul account page. If you prefer, you may bring a list of your Yahrzeits, birthday and anniversary dates to Shul and we will gladly update your account for you. If you don't know the dates of your yahrzeits, please send name of loved one and time/date of death to Jill.

This is one more way of building a stronger, caring and loving community.

COVID Protocols for In-Person Shul
Many of us are committed to attend Shabbat services throughout this pandemic. We respect all who have decided to remain at home and look forward to the time when we will reunite under the Stanton roof. 
During these frigid Shabbatot, we turn up the heaters and, per, CDC ventilation maintain a healthy airflow by opening the front doors, the rear doors of the sanctuary, and the rear doors of the balcony. To retain as much heat as possible, we have decided not to open the side windows. We wear masks and maintain social distance.  
Come to shul only if you feel healthy, and please dress in seasonally appropriate attire.  

Shul member Dana Friedman is co-producing a Pre-Purim Comedy show. A portion of the ticket proceeds will go to The Stanton Street Shul! Click here for tickets.

The Weekly Chesed Roundup
Looking for a local or remote chesed opportunity this week?
​​​​​​​
Knit and send a winter hat
to an IDF soldier. If you have knit a hat, please get your hat to member 
Ellen Silverstein
and she will get them to Israel

--brought to you by our Chesed/Social Action Committee
{{shulcloud_footer_left}}
{{shulcloud_footer_right}}
Wed, December 1 2021 27 Kislev 5782