Weekly Newsletter
The Stanton Street Weekly Newsletter: Shabbat Parah
| | |
| --- | --- |
| Author | |
| Date Added | |
| Automatically create summary | |
| Summary | |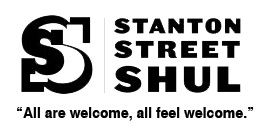 ​​​​​​​
Week of March 5th, 2021
21 Adar 5781
Parashat Ki Tisa
Shabbat Parah
WEEKLY SCHEDULE
"When Adar Comes, Joy Increases" (Ta'anit 29a)
Erev Shabbat March 5th (21 Adar)
5:34p Candle Lighting

Shabbat Parah, March 6th (22 Adar)
9:30a Shabbat Services IN SHUL Register Here
6:33p Shabbat Ends. Gut Vuch and Shavua Tov!
6:55p Havdalah FROM YOUR HOME TO OURS via ZOOM

Tuesday, March 9th (25 Adar)
7p - 8p Parshat haShavuah with Rabbi Leead Staller via ZOOM

Wednesday, March 10th (26 Adar)
7p - 8:15p Rabbi Leead Staller's Tefillah shiur via ZOOM

See below for more details on events.
Thank you to this week's DONORS
We are grateful to have such a committed community
Rachel & Gavi Horwitz in honor of Mia Eliana Horwitz
Shoshana Bachrach & Leead Staller • Alvin Goldstein for Purim Mishloach Manot 
Rebecca & David Friedman • Moshe Bloxenheim for Purim Matanot L'Evyonim
Richard McBee for Aliyah
Jeff Katz in memory of: Marilyn Katz, mother of Phillip Katz; Martin Pulver, husband of Sandra Pulver; Sigmund Robinson father of Cori Robinson; and Sponsorship of Rabbi Staller's March 2nd and 3rd Shiurim and Richard McBee's Class
​​​​​​From Your Home to Ours
Stanton's ZOOMing Havdallah

Let's celebrate the end of Shabbat and the beginning of the work week together.
ZOOM IN at 6:50pm on Saturday night and join Rabbi Melinda Zalma & family!
Please invite your friends and neighbors, and volunteer to lead us next week.
Because many of us are not able to attend shul in person, the Rabbi has agreed to share his shabbat morning drashah in advance. Here is the first half of it. To read the full drashah, click here and it will take you to what will become a rich archive of all of Rabbi Staller's drashot.  

Parshah Ki Tisa
Moshe Rebbeinu– known for his humility, his leadership, and his close relationship with God– is not always known for his patience and cool head. Indeed, it is ultimately Moshe's more impetuous urges that cost him the grand prize of entering Israel, as a frustrated Moshe resorts to physical violence and hits the water-giving rock that he is supposed to verbally persuade. Given that well-known weakness, it should come as no surprise in this week's Parashah when Moshe, faced with the frustration and disappointment of the Jewish people's sin of worshipping the Golden Calf, takes violent and capricious action and smashes the God-given tablets that he had just received. What should be surprising, though, is the reaction he receives. Whereas Moshe is punished harshly for his short fuse by the water-giving rock, here Moshe is praised! Reish Lakish, in Shabbat 87a, imagines God telling Moshe "Yashar Kochachah Al Asheir Shibarta," good job breaking those tablets! Why is Moshe praised for destroying God's gift to the world? 

Indeed, this surprising reaction and confusion seems to be reflected in different traditions surrounding the two sets of tablets Moshe receives. The Netziv points out that there is a slight difference noted in the Torah between the first and second set and tablets. While God fashions and writes the first set of tablets with the Divine Hand, by the second set of tablets God tells Moses to "fashion for yourself" the tablets the God will write upon. In other words, while the first set of tablets were entirely from God, the second set of tablets were carved out by Moshe, and only then written upon by God. 

Yet, while that distinction seems clear in the Torah, what is less clear is its significance. The Ibn Eza points to this difference between the two sets of Luchot as evidence that the initial tablets were actually holier, as they were entirely fashioned by God. And yet, while this seems intuitive– the more Godly something is, the holier it should be– Rav Saadiah Gaon, dealing with the same verses and noting the same differences, comes to the exact opposite conclusion. According to Rav Saadiah Gaon, the second set of tablets were superior in part because they were fashioned by Moshe, and not by God. In other words, the very difference that the Ibn Ezra pinpoints as a weakness in the second Luchot– Moshe's role in carving them– is what Rav Saadiah Gaon praises about them. But what is Rav Saadiah Gaon even arguing? Ibn Ezra seems obviously correct! The godlier something is, the holier it should be. So why does Rav Saadiah privilege the second man-carved set of stone tablets over the first?  ...continued
Click HERE to read the Rabbi's full Drasha​​
Misheberach: We pray that all who are sick may have a full recovery. To add a name to our communal misheberach prayer list, email us. 

Barukh Dayyan Ha'Emet: We are saddened by the passing of Sigmund Robinson (זושא יואל בן פסח), father of Cori Robinson; and Martin Pulver, beloved husband of Sandra Pulver.

Refuah Sh'leima to Leslie Levinson, David Chu, Brina and Malka Chu.

Building Community Together
For many, remembering Yahrzeits, Birthdays, and Anniversaries are the most personal and meaningful dates on our calendar. They connect us to our deepest emotions. 
The Stanton Street Shul would like to help you remember these important dates. As we live busy lives, many of us would appreciate being reminded in advance of upcoming Yahrzeits. In the future, and upon request, we would like to hold more morning and evening services for members to say kaddish. 

We can automatically generate personalized greetings and reminders once you enter your dates onto your Shul account page. If you prefer, you may bring a list of your Yahrzeits, birthday and anniversary dates to Shul and we will gladly update your account for you. If you don't know the dates of your yahrzeits, please send name of loved one and time/date of death to Jill.

This is one more way of building a stronger, caring and loving community.

COVID Protocols for In-Person Shul
Many of us are committed to attend Shabbat services throughout this pandemic. We respect all who have decided to remain at home and look forward to the time when we will reunite under the Stanton roof. 
During these frigid Shabbatot, we turn up the heaters and, per, CDC ventilation maintain a healthy airflow by opening the front doors, the rear doors of the sanctuary, and the rear doors of the balcony. To retain as much heat as possible, we have decided not to open the side windows. We wear masks and maintain social distance.  
Come to shul only if you feel healthy, and please dress in seasonally appropriate attire.  
Rachel Frazer
Monday, March 8th at 7pm via ZOOM
How the Torah Exodus Morphs into the Haggada Exodus
The exodus story we read in the Hagaddah differs from the one we encounter in the Torah. In this class, we will explore how the story morphed from Tanach to Hagaddah and some insights as to why.

To sponsor this class, please click here!
Cleaning for Passover?  Did you find black yarn stashed away? Do you want to help keep IDF soldiers warm while they are serving night guard duty up in the Golan? The Hats for Israeli Soldiers project was started by Channah Koppel in 2008 to provide IDF combat soldiers stationed in the cold northern mountains of Israel with homemade black woolen hats. The hats provide physical warmth as well as emotional support because the soldiers see that people care for them and what they are doing. When the hats arrive in Israel, they are labelled "Knitted For You With Love and Warmth" and they are distributed to soldiers via "A Package From Home." The Stanton Street Shul is joining this international effort.
Please knit your hats to the specifications (washable wool and specific pattern) set by the IDF.
If you have knit a hat, Ellen Silverstein will get it to Israel.
--brought to you by our Chesed/Social Action Committee
Rabbi Staller Encourages and Welcomes Your Feedback. The Rabbi and Board of Trustees are currently engaged in a mid-year reflection process, and we welcome the community's input. To share feedback, please reach out, confidentially, to Board members Jeff Katz (chair of the Rabbinic Advisory Committee), Margie Segal, or Jessica Spector. Rabbi Staller may be reached directly by email or by phone/text at (917) 282-7643.
{{shulcloud_footer_left}}
{{shulcloud_footer_right}}
Wed, December 1 2021 27 Kislev 5782