Weekly Newsletter
The Stanton Street Weekly Newsletter: Shabbat Vayikra
| | |
| --- | --- |
| Author | |
| Date Added | |
| Automatically create summary | |
| Summary | |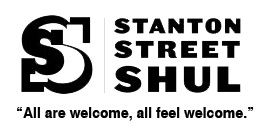 ​​​​​​​
Week of March 19th, 2021
6 Nissan 5781
Shabbat Vayikra
Erev Shabbat March 19th (6 Nissan)
6:15p Kabbalat Shabbat via ZOOM
6:49p Candle Lighting

Shabbat Vayikra, March 20th (7 Nissan)
9:30a Shabbat Services IN SHUL Register Here
7:48p Shabbat Ends. Gut Vuch and Shavua Tov!
8:10p Havdalah FROM YOUR HOME TO OURS via ZOOM

Sunday, March 21st (8 Nissan)
10a StantonKids Pesach via ZOOM

Tuesday, March 24th (10 Nissan)
7p - 8p Pesach themed shiur with Rabbi Leead Staller via ZOOM

Wednesday, March 25th (11 Nissan)
7p - 8:15p Rabbi Leead Staller's Tefillah shiur on Shabbat HaGadol via ZOOM

See below for more details on events.
Thank you to this week's DONORS
We are grateful to have such a committed community

The following congregants donated to the Women's Tefillah Fund
Brina Chu • Aliza & David Deutsch • Ashira Lubkin & Alan Feder • 
Rachel & Alan Mincer • Malka Percal
Karen Housman • Rachel Waxman for the General Fund
Ari Schottenstein for the Building Fund
Dolores & Dordon Wine for Rabbi Staller's Cooking Class
​​​​​​From Your Home to Ours
for
Kabbalat Shabbat & Havdallah

ZOOM into Shabbat with Paul Silverstein 
on Friday at 6:15pm
AND
ZOOM out of Shabbat with Jeff Katz
on Saturday at 8:10pm

Please invite your friends and neighbors, and volunteer to lead us next week.
​​​​​​


​​​​​​​Rabbi Staller's Pesach Prep Resource List
​
In preparation for a particularly challenging Pesach, between COVID and the unusual schedule of a Saturday night Seder, I'm including some resources early to help get us prepared for Pesach:
I encourage everyone to please review

this schedule of events

 surrounding Pesach. Managing the needs of Shabbat and Pesach are particularly challenging this year, so it is essential that everyone read this chart well in advanced of Pesach and reach out to me with any questions. We will have a Shiur the week of Pesach to prepare the speciifc details.

Similarly, my colleague, Rabbanit Leah Sarna, has produced an extremely useful

Minimalist Passover Guide

 that walks one through everything needed to host their own Passover. Highly recommended.

Similarly, for those running a Seder for the first time, feel free to consult

Jeff's Pesach Essentials

.

For the sale of Chametz, there are a couple options. I will be selling Chametz with MTJ and the Lower East Side community. Here is 

a

 

Chametz Sale Form

. Don't wait til last minute. This process takes some time, so don't get caught right before Pesach. Alternatively, if that is too complicated, you can sell your Chametz

online through Chabad

. Halakhically, that is not my preference, but if that is easier for people, it is acceptable. 

Please consult

this guide

 for advice on how to Kasher your kitchen. If a particular question or circumstance arises, please reach out to me with any questions.

Consult the

OU Passover Guide

 for general questions, such as which items require special Passover certification and which don't, or reach out to me. 
The Shul will be collecting charity for the Mitzvah of Ma'ot Chitim, the Passover commandment to ensure that the poor in your neighborhood are taken care of before engaging in your own Seder. Donations can be made to the Shul

here

, just specify that it is for Maot Chitim. The money will be dedicated specifically to causes focused on feeding the hungry locally in New York, such as the

Bowery Mission

and

Masbia Soup Kitchen

. Unless specified otherwise, we will assume the entire donation is intended for charity, so if you intend to also donate to the Shul, please specify.
​​​​​​​

Stay tuned for Pesach Programming in the Shul! With the vaccine rollout being widened, we are hopeful that in addition to our usual services we will be able to provide some form of safe first night Seder for any who need in the community. Stay up to date with the announcements, and reach out if you need any help. 

Because many of us are not able to attend shul in person, the Rabbi has agreed to share his shabbat morning drashah in advance. Here is the first half of it. To read the full drashah,

click here

and it will take you to what will become a rich archive of all of Rabbi Staller's drashot.  

Parshah Vayikra
Rabbis around the world are doing their best this Shabbat to do anything they can to avoid talking about this week's Parasha. From Pesach to next Purim and everything in between, any topic is fair game when we get to Sefer VaYikra. For almost the entirety of its third book, the Torah shifts from narrative and gives us long lists of sacrificial and ritual laws, describing the different categories of animal and food sacrifices and the minutiae of the details of Temple service– hardly as exciting of a story as the Exodus or Mount Sinai. But while the laws of sacrifices may be esoteric or not necessarily intuitive, I'm always excited to talk about them as an oft neglected part of the Torah that, despite not practically applying nowadays, carries many important lessons for all of us. 

Indeed, just a look at the various categories of animal sacrifices provides important insight into the different modes and goals of service and worship we strive to accomplish. The Thanksgiving offering reminds us of the need to foster gratitude towards God and others in our life, the holiday Chagigah teaches us the celebratory festivities that are called for upon a holiday, and the repentant sin-offering reminds us that God's door is always open for return. (For a more indepth look at the various categories of sacrifices and their conceptual implications, tune in to the Shabbat HaGadol Drashah this Wednesday!) But with regards to this last category– the sin offerings that are required to be brought after one violates certain commandments unintentionally–  we see a surprising redundancy. In addition to the Korban Chatat, the sin offering, the Torah also details a Korban Asham, a guilt offering, which is brought in response to committing certain other sins than those that compel a Korban Chatat. I can understand why I need to distinguish between a Peace Offering and a Sin Offering– those two Korbanot accomplish entirely different goals. But why should I need a Sin Offering and a Guilt Offering? 

Of course, we are not the first Jews to note this difficulty, as the Ramban in his commentary on the Torah also is puzzled by the seeming sacrificial redundancy. The Ramban asks our question, wondering why we would need a Sin Offering and a Guilt Offering? At first, the Ramban notes that these two offerings are brought for different sins, and he suggests that perhaps different severities of sin require different levels of repentance. Thus, perhaps the Asham and the Chatat represent two different levels of sin offering depending on the quality of the sin you committed, and the amount of repentance that requires. Yet, while that answer sounds nice, the Ramban ultimately rejects it, and for good reason. The Ramban points out that the Metzorah– one who is stricken with leprosy– has to bring both a Chatat and an Asham as part of their repentance! If these two sacrifices were just two alternative sin-offerings based on the sin, why should anyone ever have to bring both!?  

...

continued



Click HERE to read the Rabbi's full Drasha
Misheberach: We pray that all who are sick may have a full recovery. To add a name to our communal misheberach prayer list, email us. 

Refuah Sh'leima to Leslie Levinson who is in the hospital and best wishes to David Chu, Brina and Malka Chu.

Educational Alliance/14th Street Y Can Help You Get Your COVID Vaccine
Sign up using this form or stop by 14Y lobby from M-F: 10am-noon or M-Th: 4-6pm.
The main vaccine hotline for NYC is 877-VAX-4NYC or 877-829-4692. Or you can visit https://vaccinefinder.nyc.gov/ or  https://www.turbovax.info/

Building Community Together
For many, remembering Yahrzeits, Birthdays, and Anniversaries are the most personal and meaningful dates on our calendar. They connect us to our deepest emotions. 
The Stanton Street Shul would like to help you remember these important dates. As we live busy lives, many of us would appreciate being reminded in advance of upcoming Yahrzeits. In the future, and upon request, we would like to hold more morning and evening services for members to say kaddish. 

We can automatically generate personalized greetings and reminders once you enter your dates onto your Shul account page. If you prefer, you may bring a list of your Yahrzeits, birthday and anniversary dates to Shul and we will gladly update your account for you. If you don't know the dates of your yahrzeits, please send name of loved one and time/date of death to Jill.

This is one more way of building a stronger, caring and loving community.

COVID Protocols for In-Person Shul
Many of us are committed to attend Shabbat services throughout this pandemic. We respect all who have decided to remain at home and look forward to the time when we will reunite under the Stanton roof. 
During these frigid Shabbatot, we turn up the heaters and, per, CDC ventilation maintain a healthy airflow by opening the front doors, the rear doors of the sanctuary, and the rear doors of the balcony. To retain as much heat as possible, we have decided not to open the side windows. We wear masks and maintain social distance.  
Come to shul only if you feel healthy, and please dress in seasonally appropriate attire.  
Cleaning for Passover?  Did you find black yarn stashed away? Do you want to help keep IDF soldiers warm while they are serving night guard duty up in the Golan? The Hats for Israeli Soldiers project was started by Channah Koppel in 2008 to provide IDF combat soldiers stationed in the cold northern mountains of Israel with homemade black woolen hats. The hats provide physical warmth as well as emotional support because the soldiers see that people care for them and what they are doing. When the hats arrive in Israel, they are labelled "Knitted For You With Love and Warmth" and they are distributed to soldiers via "A Package From Home." The Stanton Street Shul is joining this international effort.
Please knit your hats to the specifications (washable wool and specific pattern) set by the IDF.
If you have knit a hat, Ellen Silverstein will get it to Israel.
--brought to you by our Chesed/Social Action Committee
SOCIAL ACTION OPPORTUNITIES
Notice that Rabbi Staller will be speaking at this event!


Rabbi Staller Encourages and Welcomes Your Feedback. The Rabbi and Board of Trustees are currently engaged in a mid-year reflection process, and we welcome the community's input. To share feedback, please reach out, confidentially, to Board members Jeff Katz (chair of the Rabbinic Advisory Committee), Margie Segal, or Jessica Spector. Rabbi Staller may be reached directly by email or by phone/text at (917) 282-7643.
{{shulcloud_footer_left}}
{{shulcloud_footer_right}}
Sun, October 24 2021 18 Cheshvan 5782