Weekly Newsletter
The Stanton Street Weekly Newsletter: Shabbat HaGadol Tzav
| | |
| --- | --- |
| Author | |
| Date Added | |
| Automatically create summary | |
| Summary | |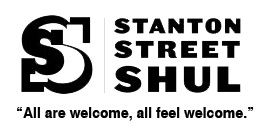 ​​​​​​​
Week of March 26th, 2021
13 Nissan 5781
Parshat Tzav
​​​​​​​Shabbat HaGadol
Erev Shabbat March 26th (13 Nissan)
6:15p Kabbalat Shabbat via ZOOM
6:56p Candle Lighting

Shabbat HaGadol and Erev Pesach, March 27th (14 Nissan)
NOTE TIME CHANGE 8:30a Shabbat Services IN SHUL Register Here
7:57p Candle Lighting for Pesach

Sunday, March 28th (15 Nissan) 
7:58 Candle Lighting for Second night of Pesach

Monday, March 29th (16 Nissan)
7:59 Chag Ends. First Day of Omer

Tuesday, March 30th (17 Nissan)
Chol Hamoed Pesach, Second Day of Omer
7p - 8p Pesach themed shiur with Rabbi Leead Staller via ZOOM

Wednesday, March 31st (18 Nissan)
Chol Hamoed Pesach, Third Day of Omer
7p - 8:15p Rabbi Leead Staller's Tefillah Class  via ZOOM

Thursday, April 1st (19 Nissan)
Chol Hamoed Pesach, Fourth Day of Omer

See below for more details on events.
Thank you to this week's DONORS
We are grateful to have such a committed community

The following congregants donated in
Memory of Martin Pulver, husband of Dr. Sandra Pulver:
Peretz Berk & Eric Leung • Jeff Katz • Rachel & Allen Mincer
Hadasa & Mark Nagel • Margie Segal • Ellen & Paul Silverstein
Jessica Spector & Raffi Abelson • Melinda & Adam Zalma
The following congregants donated to Maot Chitim/Passover Charity:
Rebecca Betensky & Jeremy Newberger • Moshe Bloxenheim
Patricia Davies & Jeremy Blumenfeld • Jeff Katz • Steve Kay • Eva Morales
Jessica Spector & Raffi Abelson • Julie Wolfe & Michael Gordon
Dana Friedman • Robert Jacobs for the Rabbi's Discretionary Fund
Jennifer & Adam Gottlieb for the Benny Sauerhaft Fund
WELCOME to Jeff & Chani Tornow & Kids • Kimberly & Daniel Marcus 
​​​​​​​as NEW Members at Family Membership Level
Jessica Spector & Raffi Abelson for the Women's Tefillah Fund
Cheryl Palgon • Aliza & David Deutsch for the General Fund
​​​​​​
From Your Home to Ours
for
Kabbalat Shabbat

ZOOM into Shabbat with Paul Ruffer
on Friday at 6:15pm

Please invite your friends and neighbors, and volunteer to lead us next week.
​​​​​​


Rabbi Staller's Pesach Prep Schedule

Thursday morning is the fast of the first born. Try to make it to a Zoom Siyum. Reach out to Rabbi Leead if you need help finding one. If you miss it, it is better this year not to fast. 

If you are selling Chametz with Rabbi Leead the form must be filled out ​​​​​​​by Thursday night, and if you are planning to Kasher any utensils for Pesach the Kashering must take place befoe Pesach begins. 

Bedikat Chametz takes place Thursday night, after 7:54 PM. If you do not do it then, you can do it up until Saturday morning, worst case. If you are going away for the holiday, make sure to do a Bedikah in the hotel/airbnb you're staying in. Here is a link to the text and basics of Bedikat Chametz.

We burn Chametz Friday morning. There will be a burning outside the Bialystoker Shul. We do not recite our second Bitul/Nullifcation statement until we are done eating Chametz– most likely Saturday morning. If you cannot burn, you can either flush it down the toilet or throw it out and douse it with bleach/soap to render it inedible. 

Please remember to light a long-burning candle before Shabbat so you will have a flame to light from Saturday night. A standard Yhartzeit candle might not burn long enough, so ideally try to find an even longer burning candle if you can. 

You must finish eating Chametz, including the bread for your Shabbat meal, by 10:56 AM Saturday morning. Additionally, by this time you must destroy any Chametz remaining (flush it, or throw it out and pour soap/detergent on it), and must recite your last Bitul/Nullifcation statement. If for whatever reason you oversleep and are not able to eat bread by 10:56 for your Shabbat meal, you can use Egg Matzah, but treat it like Chametz for all intents and purposes after you are done with it, and put it away for Pesach.
​​​​​
Rabbi Staller's Pesach Prep Resource List
​
In preparation for a particularly challenging Pesach, between COVID and the unusual schedule of a Saturday night Seder, I'm including some resources early to help get us prepared for Pesach:
I encourage everyone to please review

this schedule of events

 surrounding Pesach. Managing the needs of Shabbat and Pesach are particularly challenging this year, so it is essential that everyone read this chart well in advanced of Pesach and reach out to me with any questions. We will have a Shiur the week of Pesach to prepare the speciifc details.

Similarly, my colleague, Rabbanit Leah Sarna, has produced an extremely useful

Minimalist Passover Guide

 that walks one through everything needed to host their own Passover. Highly recommended.

Similarly, for those running a Seder for the first time, feel free to consult

Jeff's Pesach Essentials

.

For the sale of Chametz, there are a couple options. I will be selling Chametz with MTJ and the Lower East Side community. Here is 

a

 

Chametz Sale Form. Don't wait til last minute. This process takes some time, so don't get caught right before Pesach. Alternatively, if that is too complicated, you can sell your Chametz

online through Chabad

. Halakhically, that is not my preference, but if that is easier for people, it is acceptable. 

Please consult

this guide

 for advice on how to Kasher your kitchen. If a particular question or circumstance arises, please reach out to me with any questions.

Consult the

OU Passover Guide

 for general questions, such as which items require special Passover certification and which don't, or reach out to me. 
The Shul will be collecting charity for the Mitzvah of Ma'ot Chitim, the Passover commandment to ensure that the poor in your neighborhood are taken care of before engaging in your own Seder. Donations can be made to the Shul

here

, just specify that it is for Maot Chitim. The money will be dedicated specifically to causes focused on feeding the hungry locally in New York, such as the

Bowery Mission

and

Masbia Soup Kitchen

. Unless specified otherwise, we will assume the entire donation is intended for charity, so if you intend to also donate to the Shul, please specify.
​​​​​​​

Stay tuned for Pesach Programming in the Shul! With the vaccine rollout being widened, we are hopeful that in addition to our usual services we will be able to provide some form of safe first night Seder for any who need in the community. Stay up to date with the announcements, and reach out if you need any help. 

Because many of us are not able to attend shul in person, the Rabbi has agreed to share his shabbat morning drashah in advance. Here is part of it. To read the full drashah,

click here

and it will take you to a rich archive of all of Rabbi Staller's drashot.  

Parshah Tzav
In our Pre-Pesach Zoom Shiur this week, in which we went over the practical halakhot surrounding preparing for Pesach, someone raised an interesting and important point. For the days and weeks leading up to Pesach, all of us are frantically searching our homes for Chameitz, and disposing of it well before Erev Pesach ever comes around. In fact, while Erev Pesach we say a Brachah on Bedikah and Biyur, searching and destroying Chameitz, at that point we have already done numerous Bedikot and Biyurs, as we have searched, found, and disposed of Chameitz in the lead up to our formal Thursday night Bedikah. Given that reality, the final Bedikah and Biyur that we do seems oddly ritualistic, and perhaps even without a purpose. Why do we spread out a few pieces of bread and hold on to them to burn Erev Pesach morning– risking that we might forget, or miss something, and undo all of our hard work and cleaning? Isn't it enough that we have ensured, in the days leading up to Pesach, that our home is Chameitz free? Indeed, the Minchas Chinuch says if you have no Chameitz in your house come Erev Pesach, you have fulfilled your Mitzvah of Biyur! So what then is the purpose of this overly ritualized Chametz ceremony?

Indeed, it seems like there is something to this Biyur Chameitz ritual, as our generation did not invent this idea of saving Chameitz just to burn it. It seems that this has been the practice in the Jewish community since the earliest recordings of Biyur Chameitz. One particularly shocking tradition is brought down in the name of Rav Yoel, the father of the Raavyah– one of the great Ashekenazi Tosafist Halakhists. The Mordechai records that Rav Yoel used to specifically hold on to Chameitz until the prohibition of Chameitz kicked in– risking violating the prohibition of having Chameitz Erev Pesach– in order to burn his bread only after it has actively been endowed with the status of "Chameitz." The rest of the year, bread is just bread. It's only when the prohibition to eat Chamietz sets in that bread is transformed into Halakhic "Chameitz." But if the whole point of burning Chameitz is just to ensure our households are leaven-free come Pesach, who cares if you have technically burnt Chameitz or not? Isn't it just better to get rid of it as early as possible and be done with it?

To understand our ritual, I think we have to look at an unusual ruling of the Rambam. Rambam rules that if one actively purchases or creates Chameitz on Pesach, they would receive lashes for violating the prohibition of owning Chameitz. The Minchas Chinuch points out that this ruling of the Rambam is surprising. In general, when we have a Lav HaNitak LeAsseih– a prohibition that is connected to a corrective action, instead of getting lashes, you just take the corrective action. So, for example, it is prohibited to leave over meat of the Paschal offering uneaten. But, if you do leave it over, instead of lashing you, you can correct it by burning up the left over meat so there is nothing left. If that's the case, why doesn't Rambam rule that Chameitz you buy or make on Passover can simply be burnt, as a corrective measure to avoid lashes?

...

continued



Click HERE to read the Rabbi's full Drasha
Misheberach: We pray that all who are sick may have a full recovery. To add a name to our communal misheberach prayer list, email us. 

Happy Birthday to Judith Josephs.
Refuah Sh'leima to Leslie Levinson who is back in the hospital and best wishes to David Chu, Brina and Malka Chu.

Educational Alliance/14th Street Y Can Help You Get Your COVID Vaccine
Sign up using this form or stop by 14Y lobby from M-F: 10am-noon or M-Th: 4-6pm.
The main vaccine hotline for NYC is 877-VAX-4NYC or 877-829-4692. Or you can visit https://vaccinefinder.nyc.gov/ or  https://www.turbovax.info/ or  https://vax4nyc.nyc.gov/patient/s/

Building Community Together
For many, remembering Yahrzeits, Birthdays, and Anniversaries are the most personal and meaningful dates on our calendar. They connect us to our deepest emotions. 
The Stanton Street Shul would like to help you remember these important dates. As we live busy lives, many of us would appreciate being reminded in advance of upcoming Yahrzeits. In the future, and upon request, we would like to hold more morning and evening services for members to say kaddish. 

We can automatically generate personalized greetings and reminders once you enter your dates onto your Shul account page. If you prefer, you may bring a list of your Yahrzeits, birthday and anniversary dates to Shul and we will gladly update your account for you. If you don't know the dates of your yahrzeits, please send name of loved one and time/date of death to Jill.

This is one more way of building a stronger, caring and loving community.

COVID Protocols for In-Person Shul
Many of us are committed to attend Shabbat services throughout this pandemic. We respect all who have decided to remain at home and look forward to the time when we will reunite under the Stanton roof. 
During these frigid Shabbatot, we turn up the heaters and, per, CDC ventilation maintain a healthy airflow by opening the front doors, the rear doors of the sanctuary, and the rear doors of the balcony. To retain as much heat as possible, we have decided not to open the side windows. We wear masks and maintain social distance.  
Come to shul only if you feel healthy, and please dress in seasonally appropriate attire.  
Cleaning for Passover?  Did you find black yarn stashed away? Do you want to help keep IDF soldiers warm while they are serving night guard duty up in the Golan? The Hats for Israeli Soldiers project was started by Channah Koppel in 2008 to provide IDF combat soldiers stationed in the cold northern mountains of Israel with homemade black woolen hats. The hats provide physical warmth as well as emotional support because the soldiers see that people care for them and what they are doing. When the hats arrive in Israel, they are labelled "Knitted For You With Love and Warmth" and they are distributed to soldiers via "A Package From Home." The Stanton Street Shul is joining this international effort.
Please knit your hats to the specifications (washable wool and specific pattern) set by the IDF.
If you have knit a hat, Ellen Silverstein will get it to Israel.
--brought to you by our Chesed/Social Action Committee
SOCIAL ACTION OPPORTUNITIES

March 25, 2021 will mark the 110th anniversary of the Triangle factory fire. The infamous blaze that took the lives of 146 young workers, most of them immigrant women and girls. Since 2004, on each anniversary, we take to the streets to inscribe the names + ages of the Triangle dead in front of their former homes.

In addition, there will be an online commemoration on Thursday, March 25th from 6 - 7pm. See  http://rememberthetrianglefire.org/ for more details. 
Rabbi Staller Encourages and Welcomes Your Feedback. The Rabbi and Board of Trustees are currently engaged in a mid-year reflection process, and we welcome the community's input. To share feedback, please reach out, confidentially, to Board members Jeff Katz (chair of the Rabbinic Advisory Committee), Margie Segal, or Jessica Spector. Rabbi Staller may be reached directly by email or by phone/text at (917) 282-7643.
{{shulcloud_footer_left}}
{{shulcloud_footer_right}}
Sun, October 24 2021 18 Cheshvan 5782