Weekly Newsletter
The Stanton Street Weekly Newsletter: Shabbat Emor
| | |
| --- | --- |
| Author | |
| Date Added | |
| Automatically create summary | |
| Summary | |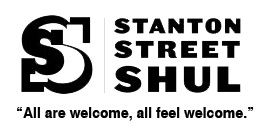 ​​​​​​​
Week of April 30th, 2021
18 Iyyar 5781
​​​​​​​Shabbat Emor
Erev Shabbat April 30th: Lag B'Omer, 33rd Day Omer (18 Iyyar)
Tonight's Sefirah Count Is: היום ארבעה ושלשים יום שהם ארבעה שבועות וששה ימים לעמר
7:10p Kabbalat Shabbat IN SHUL Register Here
7:33p Candle Lighting

Shabbat Emor, May 1st: 34th Day Omer (19 Iyyar)
Tonight's Sefirah Count Is: היום חמשה ושלשים יום שהם חמשה שבועות לעמר
9:30a Shabbat Services IN SHUL Register Here
8:36p Shabbat Ends. Gut Vuch and Shavua Tov!
8:50p Havdalah FROM YOUR HOME TO OURS via Zoom

Sunday, May 2nd: 35th Day Omer (20 Iyyar) 
Tonight's Sefirah Count Is: היום ששה ושלשים יום שהם חמשה שבועות ויום אחד לעמר

Monday, May 3rd: 36th Day Omer (21 Iyyar)
Tonight's Sefirah Count Is: היום שבעה ושלשים יום שהם חמשה שבועות ושני ימים לעמר

Tuesday, May 4th: 37th Day Omer (22 Iyyar)
Tonight's Sefirah Count Is: היום שמונה ושלשים יום שהם חמשה שבועות ושלשה ימים לעמר
7p - 8p Rabbi Leead Staller's Parshat HaShavuah Shiur via ZOOM

Wednesday, May 5th: 38th Day Omer (23 Iyyar)
Tonight's Sefirah Count Is: היום תשעה ושלשים יום שהם חמשה שבועות וארבעה ימים לעמר
7p - 8:15p Rabbi Leead Staller's Tefillah Class  via ZOOM

Thursday, May 6th: 39th Day Omer (24 Iyyar)
Tonight's Sefirah Count Is: היום ארבעים יום שהם חמשה שבועות וחמשה ימים לעמר

See below for more details on events.
Thank you to this week's DONOR
We are grateful to have such a committed community

Gertrude Sauerhaft in honor of her brother Benjamin Sauerhaft and loved ones.
From Your Home to Ours
Stanton's ZOOMing Havdallah
Let's celebrate the end of Shabbat and the beginning of the work week together!
ZOOM IN at 8:50pm on Saturday night
Please invite your friends and neighbors, and volunteer to lead us next week!
As more than half our congregation is vaccinated, and with vaccines available to all adults, in-person Shul life is within reach! We've been able to launch a beautiful Friday night service with the influx of conregants who have returned after being away for more than a year. We look forward to davening amidst our full congregation soon. With that in mind, if you could fill in asurvey about in-person Shavuot planning, it would help us plan for our next big step out of this long year+ of COVID.
Misheberach: We pray that all who are sick may have a full recovery. To add a name to our communal misheberach prayer list, email us. 

Refuah Sh'leima to Leslie Levinson who is getting stronger, and best wishes to David Chu, Brina and Malka Chu.

We extend our condolences to our Stanton friend Phillip Katz upon the death and burial of his father Yisaschar Katz.

Yahrzeit for father of Phyllis Ruffer: David Nudelman

Happy Birthday Rivky Friedman and Elissa Sampson

Planning for Shavuot SURVEY
Please help us plan our next big in-shul gathering. 

IMPORTANT ANNOUNCEMENT FROM THE RITUAL COMMITTEE

The Ritual Committee has begun a community self-study to explore ways to enrich the davening experience at The Stanton Street Shul.  Paul Ruffer, the committee chair, will call each member household to discuss what would enhance members' davening experience and the committee will use that input to enrich davening at Stanton Street.

Through this survey inquiry we hope to identify folks who can lead Havdalah and other services and expand our pool of Baalei Tefillah. In June, the Ritual Committee will inaugurate a Davening Clinic with classes from Rabbi Staller on being a Shaliach Tzibur, what it means to lead communal prayer, and the details of that important communal responsibility. Following the Rabbi's classes, the Davening Clinic will host classes to strengthen the Baalei Tefillah skills of those who have offered to function in that important role.

After getting our Baalei Tefillah classes underway, we hope to create a Davening Buddy System where we will match folks with strong Hebrew reading & Davening skills with other folks who want to strengthen their Hebrew Reading and Davening skills.  Through such programming we hope to expand participation and engagement in communal prayer at Stanton Street.

If you get a phone call from a (240) 460-2717 number, know it's Paul Ruffer reaching out to you, so please pick up so that we can have your voice and input in this important community self study.

With everyone's participation we can create that vibrant Davening Clinic and Community that will further enrich our davening at The Stanton Street Shul and help us continue to grow and go from strength to strength.

It is important for our health and that of our city, country and world -- that we get vaccinated.
Walk-in vaccines are now available throughout the city. Or speak to your doctor. 
Or call the main vaccine hotline for NYC: 877-VAX-4NYC or 877-829-4692.
Or visit https://vaccinefinder.nyc.gov/ or  https://www.turbovax.info/

Building Community Together
UPDATE YOUR SHUL CLOUD ACCOUNT
For many, remembering Yahrzeits, Birthdays, and Anniversaries are the most personal and meaningful dates on our calendar. They connect us to our deepest emotions. 
The Stanton Street Shul would like to help you remember these important dates. As we live busy lives, many of us would appreciate being reminded in advance of upcoming Yahrzeits. In the future, and upon request, we would like to hold more morning and evening services for members to say kaddish. 

We can automatically generate personalized greetings and reminders once you enter your dates onto your Shul account page. If you prefer, you may bring a list of your Yahrzeits, birthday and anniversary dates to Shul and we will gladly update your account for you. If you don't know the dates of your yahrzeits, please send name of loved one and time/date of death to Jill.

This is one more way of building a stronger, caring and loving community.
Shavuot at Stanton
Stay tuned. We'll be having a dinner Sunday night with learning, in-person at shul, for vaccinated members.
We'll have more details to share after everyone fills in and submits their
Shavuot Survey.
StantonKIDS Celebrates Shavuot

Tuesday May 18th, at 10:30 am
StantonKIDS is planning to hold an outdoor kids program on the second day of Shavuot in the Siempre Verde garden directly across from the Shul. Masks are required. 
Rabbi Staller Encourages and Welcomes Your Feedback. The Rabbi and Board of Trustees are currently engaged in a mid-year reflection process, and we welcome the community's input. To share feedback, please reach out, confidentially, to Board members Jeff Katz (chair of the Rabbinic Advisory Committee), Margie Segal, or Jessica Spector. Rabbi Staller may be reached directly by email or by phone/text at (917) 282-7643.
{{shulcloud_footer_left}}
{{shulcloud_footer_right}}
Sun, October 24 2021 18 Cheshvan 5782