Weekly Newsletter
The Stanton Street Weekly Newsletter: Shabbat Mevarchim Behar-Bechukotai
| | |
| --- | --- |
| Author | |
| Date Added | |
| Automatically create summary | |
| Summary | |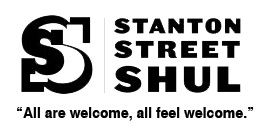 ​​​​​​​
Week of May 7th, 2021
25 Iyyar 5781
Parashat Behar-Bechukotai
​​​​​​​Shabbat Mevarchim
Erev Shabbat May 7th: 40th Day Omer (25 Iyyar)
Tonight's Sefirah Count Is: היום אחד וארבעים יום שהם חמשה שבועות וששה ימים לעמר
7:10p Kabbalat Shabbat IN SHUL Register Here
7:40p Candle Lighting

Shabbat Mevarchim, May 8th: 41st Day Omer (26 Iyyar)
Tonight's Sefirah Count Is: היום שנים וארבעים יום שהם ששה שבועות לעמר
9:30a Shabbat Services IN SHUL Register Here
After services, Rabbi Leead and Shoshana will host a kiddush outdoors at their apartment (194 East 2nd St., #1A) in honor of yahrtzeit of Rabbi Leead's mother.  
8:45p Shabbat Ends. Gut Vuch and Shavua Tov!
9:05p Havdalah FROM YOUR HOME TO OURS via ZOOM

Sunday, May 9th: 42nd Day Omer (27 Iyyar) 
Tonight's Sefirah Count Is: היום שלשה וארבעים יום שהם ששה שבועות ויום אחד לעמר
4p Shavuous themed Cooking Class with Rabbi Leead and Shoshana via ZOOM

Monday, May 10th: Yom Yerushalayim 43rd Day Omer (28 Iyyar)
Tonight's Sefirah Count Is: היום ארבעה וארבעים יום שהם ששה שבועות ושני ימים לעמר

Tuesday, May 11th: 44th Day Omer (29 Iyyar)
Tonight's Sefirah Count Is: היום חמשה וארבעים יום שהם ששה שבועות ושלשה ימים לעמר
7p - 8p Rabbi Leead Staller's Parshat HaShavuah Shiur via ZOOM

Wednesday, May 12th: Rosh Chodesh Sivan 45th Day Omer (1 Sivan)
Tonight's Sefirah Count Is: היום ששה וארבעים יום שהם ששה שבועות וארבעה ימים לעמר
8a Women's Tefillah Group Rosh Chodesh Services via ZOOM
7p - 8:15p Rabbi Leead Staller and David Wander Megillat Rut Shiur via ZOOM

Thursday, May 13th: 46th Day Omer (2 Sivan)
Tonight's Sefirah Count Is: היום שבעה וארבעים יום שהם ששה שבועות וחמשה ימים לעמר

See below for more details on events.
Shavuot Special Events at Stanton
Sunday night, May 16th, 2021
7:50pm Mincha
Rabbi's Shiur in between Mincha and Maariv.
8:30pm Maariv
9pm Dinner with learning, in-person at shul, for vaccinated members.
Fill in Survey if interested.
Monday, May 17th, 2021
Morning Services
Tuesday afternoon, May 18th, 2021
Morning Services
Shavuot Kiddush Outdoors
StantonKIDS Celebrates Shavuot

Tuesday May 18th, at 10:30 am
StantonKIDS will host an outdoor kids program on the second day of Shavuot in the Siempre Verde garden directly across from the Shul. Morah Aliza will lead kids in fun, shavuot-themed activities. Masks are required. 
Sponsored by Rivky & David Friedman in memory of Rivky's father, Solomon Honig.
Thank you to this week's DONORS
We are grateful to have such a committed community

Aliza & David Deutsch • Jeffrey Katz for General Donations
Jeffrey Katz for Yizkor Fund
Rebecca Betensky & Jeremy Newberger for a Return-to-Shul Aliya
From Your Home to Ours
Stanton's ZOOMing Havdallah
Let's celebrate the end of Shabbat and the beginning of the work week together!
ZOOM IN at 9:05pm on Saturday night
Please invite your friends and neighbors, and volunteer to lead us next week!
As more than half our congregation is vaccinated, and with vaccines available to all adults, in-person Shul life is within reach! We've been able to launch a beautiful Friday night service with the influx of conregants who have returned after being away for more than a year. We look forward to davening amidst our full congregation soon. With that in mind, if you could fill in asurvey about in-person Shavuot planning, it would help us plan for our next big step out of this long year+ of COVID.
Drasha 
In a clear statement of God's dominion over all land and property, our double Parshah begins with the shocking laws of Yovel and Shmitah. Seeing as we don't live in an agrarian society, and we're far removed from the land-based commandments that only apply in Israel, it's easy to overlook just how radical these laws of redistributive justice are. The Torah tells us that every Jubilee year, all slaves– undoubtedly one of the largest expenditures a family would have– go free, and all land– the other main source of familial wealth– return to their ancestral owners. Undoubtedly, the Torah is reminding us of God's dominion over the physical world while creating the means for upward economic mobility and a leveled societal playing field, as the economy is forced into a physical reset every 50 years. 

Given those lofty goals, and the Torah's lengthy focus on the various laws and trappings that come with this system of redistribution, the laws of redeeming property should come as a shock. Merely a few verses after God tells us (VaYikra 25:23): "The land shall not be sold permanently, for the land belongs to Me, for you are strangers and [temporary] residents with Me," a seemingly immutable truth, the Torah goes on to carve out a major and seemingly arbitrary exception. The Torah tells us (VaYikra 25:29-30) that while land, in general, returns to the original owner during the Jubilee, a Beit Moshav BeIr Chomah, a residential house in a walled city, does not. Instead, the original owner has a year to pay off their debts and raise funds to buy back their home, and if they don't, then the home is transferred to the new owner forever. Not even the Jubilee undoes the transaction. 

This exception seems difficult to understand. First, the laws of Shmitah and Yovel we just learned didn't make any type of distinction about what quality of land is being discussed. Farmlands, private homes, and corporate offices alike are all presumably included in the previous commandments. Why, all of a sudden, is the Torah singling out residential homes as having their own law? But beyond that, why is there this huge exception built into the system? If all residential homes are staying in their newest owner's possession, that really mitigates the previous idea that "land shall not be sold permanently, for the land belongs to God?" Finally, even if there is some logic to making an exception to the Jubilee laws, why is it determined by living in a walled city? This isn't Purim! Walls have seemingly nothing to do with the laws of the land of Israel? ... continued

Click HERE for an archive of Rabbi Staller's Drashot
Misheberach: We pray that all who are sick may have a full recovery. To add a name to our communal misheberach prayer list, email us. 

Refuah Sh'leima to Leslie Levinson who is getting stronger, and best wishes to David Chu, Brina and Malka Chu.

Happy Birthday Sonya Friedman
It is important for our health and that of our city, country and world -- that we get vaccinated.
Walk-in vaccines are now available throughout the city. Or speak to your doctor. Or call the main vaccine hotline for NYC: 877-VAX-4NYC or 877-829-4692. Or visit https://vaccinefinder.nyc.gov/ or  https://www.turbovax.info/
Rabbi Leead Staller hosts 
Parshat haShavuah
Tuesday, May 11th, 7:00 - 8:00pm via ZOOM
To join by phone, dial 1-(929) 205 6099 and enter Member ID: 847 9509 7605

AND Megillat Rut Shiur with David Wander
Wednesday, May 12th, 7:00-8:15pm via ZOOM
To join by phone, dial 1-(929) 205 6099 and enter Member ID: 894 9535 0094
Women's Tefillah Group
Rosh Chodesh Sivan Services 

Wednesday, May 12th
8am
via ZOOM

In August, we anticipate holding in-person services! Stay Tuned.
In Honor of Jewish-American and AAPI Heritage Month:
A Story of Shared History & Solidarity
Standing With Our Neighbors: A Jewish Gathering to #StopAsianHate

TONIGHT, Thursday, May 6, 2021 • 4:00 pm
 
Every New Yorker knows that if you see something, you say something. And when it comes to standing up to hate, the Jewish community knows that we are stronger when we all stand together.

In light of an alarming increase in violent attacks against the Asian American community, join UJA for a timely panel during Asian American and Pacific Islander Heritage Month. We will hear from historians, Members of Congress, and Jewish leaders of Asian descent as we discuss the challenges AAPI and Jewish communities face, what is being done to address incidents of hate, and actions we can all take to respond and come together.

Juju Chang, co-anchor of ABC News' Nightline, will be moderating this incredible panel. Our panelists include Wayne Ho, Rabbi Bob Kaplan, Congresswomen Grace Meng, and Rabbi Joanna Samuels. They each will share their unique perspective, personal stories, and ways the Jewish community can show support.
Rabbi Staller Encourages and Welcomes Your Feedback. The Rabbi and Board of Trustees are currently engaged in a mid-year reflection process, and we welcome the community's input. To share feedback, please reach out, confidentially, to Board members Jeff Katz (chair of the Rabbinic Advisory Committee), Margie Segal, or Jessica Spector. Rabbi Staller may be reached directly by email or by phone/text at (917) 282-7643.
{{shulcloud_footer_left}}
{{shulcloud_footer_right}}
Sun, October 24 2021 18 Cheshvan 5782