Weekly Newsletter
The Stanton Street Weekly Newsletter: Shabbat Bamidbar
| | |
| --- | --- |
| Author | |
| Date Added | |
| Automatically create summary | |
| Summary | |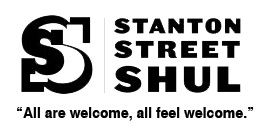 ​​​​​​​
Week of May 14th, 2021
3 Sivan 5781
​​​​​​​Shabbat Bamidbar
Erev Shabbat May 14th: 47th Day Omer (3 Sivan)
Tonight's Sefirah Count Is: הַיּוֹם שִׁבְעָה וְאַרְבָּעִים יוֹם, שֶׁהֵם שִׁשָּׁה שָׁבוּעוֹת וַחֲמִשָּׁה יָמִים לָעֹמֶר
7:00p Kabbalat Shabbat IN SHUL Register Here
7:47p Candle Lighting

Shabbat Bamidbar, May 15th: 48th Day Omer (4 Sivan)
Tonight's Sefirah Count Is: הַיּוֹם שְׁמוֹנָה וְאַרְבָּעִים יוֹם, שֶׁהֵם שִׁשָּׁה שָׁבוּעוֹת וְשִׁשָּׁה יָמִים לָעֹמֶר
9:30a Shabbat Services IN SHUL Register Here
8:43p Shabbat Ends. Gut Vuch and Shavua Tov!
9:05p Havdalah FROM YOUR HOME TO OURS via ZOOM

Sunday, May 16th: Erev Shavuot 49th Day Omer (5 Sivan) 
Tonight's Sefirah Count Is: הַיּוֹם תִּשְׁעָה וְאַרְבָּעִים יוֹם, שֶׁהֵם שִׁבְעָה שָׁבוּעוֹת לָעֹמֶר
7:50p Mincha
Rabbi's Shiur in between Mincha and Maariv.
8:30p Maariv
9pm Dinner with learning, in-person at shul, for vaccinated members.

Monday, May 17th: Shavuot (6 Sivan)
9:30a Morning Services

Tuesday, May 18th: Shavuot Yizkor (7 Sivan)
9:30a Morning Services
10:30a StantonKIDS Shavuos Celebration in Siempre Verde Garden (across street from shul)
Yahrzeit for father of Rebecca Friedman, Solomon Honig

Wednesday, May 19th: (8 Sivan)
7p - 8:15p Rabbi Leead Staller Tefillah Shiur via ZOOM

See below for more details on events.
Shavuot Special Events at Stanton
Sunday night, May 16th, 2021
7:50pm Mincha
Rabbi's Shiur in between Mincha and Maariv.
8:30pm Maariv
9pm Dinner with learning (registration closed)

Monday, May 17th, 2021
Morning Services

Tuesday afternoon, May 18th, 2021
Morning Services
Shavuot Kiddush Outdoors
StantonKIDS Celebrates Shavuot

Tuesday May 18th, at 10:30 am
StantonKIDS will host an outdoor kids program on the second day of Shavuot in the Siempre Verde garden directly across from the Shul. Morah Aliza will lead kids in fun, shavuot-themed activities. Masks are required. 
Sponsored by Rivky & David Friedman in memory of Rivky's father, Solomon Honig.
Thank you to this week's DONORS
We are grateful to have such a committed community

David Stein • Asher Levitsky in honor of Rabbi Leead & Shoshana's Installation
Barry Feldman • Dana Friedman • Jeff Katz
Phyllis & Paul Ruffer Shavuot Dinner Sponsors
From Your Home to Ours
Stanton's ZOOMing Havdallah
Let's celebrate the end of Shabbat and the beginning of the work week together!
ZOOM IN at 9:05pm on Saturday night
Please invite your friends and neighbors, and volunteer to lead us next week!
As more than half our congregation is vaccinated, and with vaccines available to all adults, in-person Shul life is within reach! We've been able to launch a beautiful Friday night service with the influx of conregants who have returned after being away for more than a year. We look forward to davening amidst our full congregation soon. With that in mind, if you could fill in asurvey about in-person Shavuot planning, it would help us plan for our next big step out of this long year+ of COVID.
Drasha 
Maybe it's just because the anxiety of tax season is on my mind, but the last thing I wanted to read about this morning was long accounts of numbers and calculations. Yet, the beginning of Sefer BaMidbar, the aptly titled Book of Numbers, is all about lists and lists of census data and number calculations. The Jewish people are counted, and then the Leviim are counted, and counted again. Why is all of this necessary? First of all, why are the Leviim counted separately from the Jewish people? And second of all, why are they counted twice? Once in our Parshah, and then once again in next week's Parshah!?

On a simple level, I think we can understand why the Leviim are counted separately from the Jewish people in our Parshah. We are told that the census is specifically for the purposes of counting Kol Yotzei Tzeva BeYisrael, all men who are fit to go out to war. In other words, the census is really a step of military preparation, as the Jewish people prepare their army before kicking off their campaign to conquer the land of Israel. The Levites, though, are not included in this count because they do not go out to war. The tribe of Levi in singled out as the only tribe that does not wage war, but rather, stays back to guard the Mishkan. Therefore, they are not included in the military census.

​​​​​​​On some level, this need for a division of labor makes sense. We just spent chapters and chapters in VaYikra learning about the various forms of impurity that render one prohibited from entering the Temple or being close to God. Surely war, with its brutal nature, would render most of its participants impure and needing distance from the Mishkan. Therefore, some from amongst the Jewish people need to be designated to watch over the Temple and ensure its purity. We know the Kohanim are obviously not going to war, but at this point, that's hardy even a Minyan's worth of people. The Kohanim cannot take care of the temple alone during a period of war, so the Leviim are appointed to assist with the Mishkan. ... continued

Click HERE for an archive of Rabbi Staller's Drashot
Misheberach: We pray that all who are sick may have a full recovery. To add a name to our communal misheberach prayer list, email us. 

Yahrzeit for father of Rebecca Friedman, Solomon Honig


It is important for our health and that of our city, country and world -- that we get vaccinated.
Walk-in vaccines are now available throughout the city. Or speak to your doctor. Or call the main vaccine hotline for NYC: 877-VAX-4NYC or 877-829-4692. Or visit https://vaccinefinder.nyc.gov/ or  https://www.turbovax.info/

Tefillah Shiur 
Wednesday, May 19th, 7:00-8:15pm via ZOOM
To join by phone, dial 1-(929) 205 6099 and enter Member ID: 894 9535 0094
{{shulcloud_footer_left}}
{{shulcloud_footer_right}}
Sun, October 24 2021 18 Cheshvan 5782