Weekly Newsletter
The Stanton Street Weekly Newsletter: Shabbat Nasso
| | |
| --- | --- |
| Author | |
| Date Added | |
| Automatically create summary | |
| Summary | |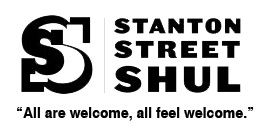 ​​​​​​​
Week of May 21st, 2021
10 Sivan 5781
​​​​​​​Shabbat Nasso
Erev Shabbat May 21st: (10 Sivan)
7:00p Kabbalat Shabbat IN SHUL Register Here
7:54p Candle Lighting

Shabbat Nasso, May 22nd: (11 Sivan)
9:30a Shabbat Services IN SHUL Register Here
9:00p Shabbat Ends. Gut Vuch and Shavua Tov!
9:05p Havdalah FROM YOUR HOME TO OURS via ZOOM

Tuesday, May 25th: (12 Sivan)
7p - 8:15p Rabbi Leead Staller's Parshat HaShavuah Shiur via ZOOM

Wednesday, May 26th: (13 Sivan)
7p - 8:15p Rabbi Leead Staller's Tefillah Shiur via ZOOM
Yahrzeit of Peretz Berk's Brother: Zvi Baruch Berkowitz

See below for more details on events.
Thank you to this week's DONORS
We are grateful to have such a committed community

Judith Hinkle • Eva Morales Membership Dues
Richard Bell • Ethan Ellenberg • Barry Feldman • Alvin Goldstein • Jeff Katz Jackie & Andrew Klaber • Michael Rochlin • Phyllis & Paul Ruffer
Marc Schwartberg • Margie Siegel • Jessica Spector & Raffi Abelson
Julie Wolfe & Michael Gordon Participating in ZOOM Gala
Neal Picker • Bernice Stein General Donations
Barry Feldman Shavuot Dinner Sponsor

From Your Home to Ours
Stanton's ZOOMing Havdallah
Let's celebrate the end of Shabbat and the beginning of the work week together!
ZOOM IN at 9:20pm on Saturday night
Please invite your friends and neighbors, and volunteer to lead us next week!
As more than half our congregation is vaccinated, and with vaccines available to all adults, in-person Shul life is within reach! We've been able to launch a beautiful Friday night service with the influx of conregants who have returned after being away for more than a year. We look forward to davening amidst our full congregation soon. With that in mind, if you could fill in asurvey about in-person Shavuot planning, it would help us plan for our next big step out of this long year+ of COVID.
Drasha 
Generally speaking, if a series makes it to volume four, you can expect things to start to get weird. Indiana Jones and the Crystal Skull was a disaster, Batman and Robin is universally agreed to be one of the worst movies of all time, and while I happen to like it, The Phantom Menace was where Star Wars really started to go off the rails. So maybe we shouldn't be so surprised that Sefer Bamidbar, Torah Volume Four, starts to get unpredictable and out there, fast. Last week we read about the Jewish encampment in the desert– a seemingly logical followup to the previous build up, as we now have a Mishkan and the rules of temple service, and now all we need is to actually put into place the Jewish camp around the tabernacle. But, instead of following through with the logical continuation of the story, Bamidbar starts to go off the rails this week and lists random Mitzvot. 

Parshat Naso tells us to kick the impure out of the camp– a law we already learned in Tzaria-Metzora– then transitions into Sotah and Nazir, before finishing off with the laws of restitution for one who stole from a convert. Then, next week, we're right back to temple laws again with the laws of the Menorah. Why do we have this seemingly random tangent right at the beginning of Sefer BaMidbar? But more than that, our Parshah pushes us to ask– what even is the point of Sefer BaMidbar? The three books before Bamidbar all had clear identities and focuses, whether it be the history of the Jewish people, the core theological events of the Exodus and the giving of the Torah, or the heart of ritual law shared in VaYikra. But what is Bamidbar trying to accomplish in the grand biblical narrative? 

Unsurprisingly, I think, as always, context is key here. We mentioned how, seemingly, the next logical step in the biblical narrative, following the temple laws of VaYikra, would be reading about their actual enactment, as the Jewish people create a holy encampment and travel through the desert to the land of Israel. Indeed, the latter half of the book of Bamidbar tells us about the Jewish people's travels and travails in the desert, as they are punished to wander, and only after 40 years do they begin to prepare for military battle and entry into Israel. Far from a non sequitur in an otherwise cohesive book, I think our Parshah only makes sense when it is also understood in the context of the Jewish people's preparations for traveling through the desert and entering Israel. ... continued

Click HERE for an archive of Rabbi Staller's Drashot
Misheberach: We pray that all who are sick may have a full recovery. To add a name to our communal misheberach prayer list, email us. 

Happy Birthday to Rivky Friedman
Yahrzeit of Peretz Berk's Brother: Zvi Baruch Berkowitz

From the ISRAEL AWARENESS COMMITTEE:
Stanton Stands with Israel and Is United Against Terror
As of this writing, Hamas and other terrorist organizations in Gaza have fired over 3,000 rockets at Israeli civilians since May 10, 2021. The United States must do everything possible to ensure Hamas loses any international support, for the sake of the Israelis and Palestinians alike. 
Contact your Representatives!
Nydia Velazquez: 718-222-5819
Carolyn Maloney: 212-860-0606
Chuck Schumer: 212-486-4430
Kristen Gillibrand: 212-688-6262
AIPAC claims US elected officials have been inundated with anti-Israel calls and emails.
Do your part in support of Israel. Reverse this trend. 
Join a Stand With Israel United Against Terror Rally on Sunday, May 23, 11:00 AM at 7 World Trade Center. Bring Israeli and American flags.

It is important for our health and that of our city, country and world -- that we get vaccinated.
Walk-in vaccines are now available throughout the city. Or speak to your doctor. Or call the main vaccine hotline for NYC: 877-VAX-4NYC or 877-829-4692. Or visit https://vaccinefinder.nyc.gov/ or  https://www.turbovax.info/
{{shulcloud_footer_left}}
{{shulcloud_footer_right}}
Sun, October 24 2021 18 Cheshvan 5782