Weekly Newsletter
The Stanton Street Weekly Newsletter: Shabbat Beha'alotcha
| | |
| --- | --- |
| Author | |
| Date Added | |
| Automatically create summary | |
| Summary | |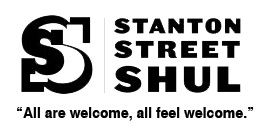 ​​​​​​​
Week of May 28th, 2021
17 Sivan 5781
​​​​​​​Shabbat Beha'alotcha
Erev Shabbat May 28th (17 Sivan)
7:00p Kabbalat Shabbat IN SHUL Register Here
8:00p Candle Lighting

Shabbat Beha'alotcha, May 29th (18 Sivan)
9:30a Shabbat Services IN SHUL Register Here
9:07p Shabbat Ends. Gut Vuch and Shavua Tov!
9:30p Havdalah FROM YOUR HOME TO OURS via ZOOM

Tuesday, June 1st (21 Sivan)
7p - 8:15p Rabbi Leead Staller's Parshat HaShavuah Shiur via ZOOM

Wednesday, June 2nd (22 Sivan)
7p - 8:15p Rabbi Leead Staller's Tefillah Shiur is canceled for this week.
_________________________________________________________________
*****SUNDAY JUNE 6th
*****STANTON ZOOM GALA 4:00 - 5:15pm. Register below
Thank you to this week's DONOR
We are grateful to have such a committed community

Aaron Senior Membership Dues
From Your Home to Ours
Stanton's ZOOMing Havdallah
Let's celebrate the end of Shabbat and the beginning of the work week together!
ZOOM IN at 9:30pm on Saturday night
Please invite your friends and neighbors, and volunteer to lead us next week!
As more than half our congregation is vaccinated, and with vaccines available to all adults, in-person Shul life is within reach! We've been able to launch a beautiful Friday night service with the influx of conregants who have returned after being away for more than a year. We look forward to davening amidst our full congregation soon. With that in mind, if you could fill in asurvey about in-person Shavuot planning, it would help us plan for our next big step out of this long year+ of COVID.
Drasha 
While the Torah is full of family infighting, arguably starting with the murderous envy Kayin felt towards his brother Hevel and carrying through the sale of Yosef, this week's Parshah gives us insight into a particularly petty squabble within the historic Jewish family. Far from murder or sale into slavery, the sibling rivalry in Parashat Beha'alotecha manifests itself in Miriam gossiping with her brother Aharon about Moshe's marital life. While this seems like Real Housewives of the Midbar type of content, God clearly took this gossip seriously, as he struck Miriam with Tzara'at, the miraculous disease given to those who commit some major social wrong. But while gossip seems bad– much less gossip about Moshe– why was Miriam's moment of weakness such an affront to merit divine punishment? And, if it really was such a horrible offense that Miriam committed, how could someone as pious and righteous as Miriam come to commit such a sin?

Of course, to answer these questions we have to first understand exactly what it was that Miriam said about Moshe. The Torah tells us that Miriam spoke ill about Moshe's Kushite wife, but it doesn't inform us what exactly she said, leading to many different interpretations. Perhaps the simplest explanation is that Miriam spoke disapprovingly of Moshe marrying a non-Jewish woman, instead of marrying a Jew like she and Aharon did. That said, while this might be the simplest explanation with the words in the Torah, it's the most difficult to understand with the character of Moshe. Firstly, we saw in our Tuesday evening class together a few weeks ago that there is a live discussion amongst the Rabbinic commentaries if Judaism was matrilineal or patrilineal in the pre-Sinaitic times. If it was patrilineal, then surely Moshe didn't commit any major crime by marrying a non-Jewish woman, as we know the family they raised together was one of strong Jewish identity. But beyond this technical point, if intermarriage did have the same valence and posed the same problems then as it does now, then it is hard to imagine that Moshe could have committed such a sin!

Perhaps that is why the Darshanim, our Rabbis and those who follow in a rabbinic tradition, take a different approach in understanding Miriam's critique of Moshe. According to the rabbis, quoted by Rashi, Miriam was upset that Moshe separated from his wife for a prolonged period of time. According to this interpretation, Moshe, feeling the pressures of leadership and the spiritual demands of speaking to God face to face, moved his tent away from his wife's and entered a prolonged period of separation to better focus on his prophecy. Miriam, noting that she and Aharon are also both prophets and leaders of the Jewish people but they never needed to neglect their spousal duties, criticizes Moshe for sacrificing his family on the altar of his job. While this criticism is easier to swallow, as Moshe is depicted as an overly dedicated prophet and leader instead of a lustful assimilator, it is still difficult to understand the significance of this episode. Where do the Rabbis see this in Miriam's brief words of criticism, and why would Miriam be so invested in the wellbeing of Moshe's wives? Finally, while perhaps wrong and misguided,why is Miriam met with such a public and prominent divine punishment for a few words of reasonable pushback? ... continued

Click HERE for an archive of Rabbi Staller's Drashot
Misheberach: We pray that all who are sick may have a full recovery. To add a name to our communal misheberach prayer list, email us. 

Security Protocols for Entering Shul:
At all times as a security precaution, please close the gate behind you and use the code to enter the door on the right side of the building. Pull the door open gently. If the code is not working, press R for reset and begin again.
If you do not know the code, knock and someone will let you in.

It is important for our health and that of our city, country and world -- that we get vaccinated.
Walk-in vaccines are now available throughout the city. Or speak to your doctor. Or call the main vaccine hotline for NYC: 877-VAX-4NYC or 877-829-4692. Or visit https://vaccinefinder.nyc.gov/ or  https://www.turbovax.info/


Parshat HaShavuah Shiur
Tuesday, June 1st, 7:00-8:15pm
via ZOOM
To join by phone, dial 1-(929) 205 6099 and enter Member ID: 847 9509 7605
{{shulcloud_footer_left}}
{{shulcloud_footer_right}}
Sun, October 24 2021 18 Cheshvan 5782